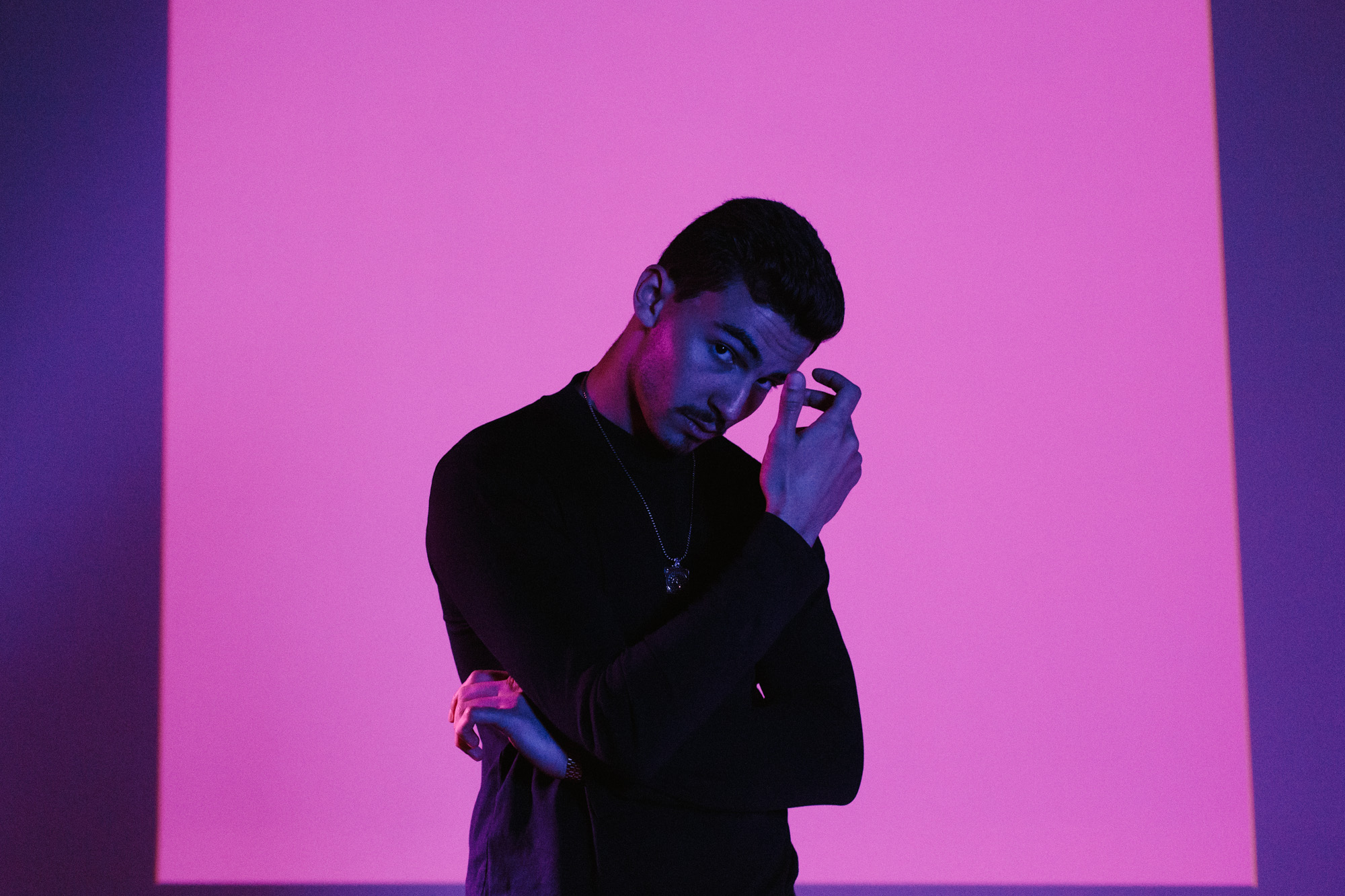 Kirklandd is a name you should be across right now. We're already massive fans of his fellow Canberra rappers, including Genesis Owusu, so there's no doubt we've fallen head over heels for his new single, Impulse. We chatted to the man himself about his huge couple of months.
Congratulations on Impulse. It's an incredibly engaging, crisp new direction for you!
Appreciate that! Impulse has been in the works for some time now, it's a vibe finally getting to share the project with everyone.
Impulse uses sparse production and unique organic percussion. What were your influences behind that?
I think with Impulse, I wanted to go in a pretty electronic direction but grounding this sound with an honest and relatable concept. Cam [Bluff] and I took a lot of influence from electronic artists like Zhu and Teischa and blended that style with some more organic percussion. Cam and I had just walked out of 'Black Panther' when we started work on Impulse, so that heavily inspired the bongo loops that pulse into your head when you hear the track. Mixing that with the keys and synths makes it really commanding and emotional.
How was the dynamic between you, Cam Bluff and Citizen Kay in-terms of creating the feel through your combined production efforts?
Man, it's such a vibe. The beauty of Cam and I beginning an idea is that we never know where it's going. Once we got to the point of having 'Impulse's core synths and piano chords, I had this feeling of striving for something you know you shouldn't, but you decide to go for it anyway. Like a pained attraction. The concept of Impulse then stemmed from there.
With Kay, I kind of bring him this massive idea and we refine it over a very gradual time period. We discuss it creatively, pick apart which elements of the song need to shine through the most, and start work on the mixing side. With Impulse, the writing side actually took the longest on my end—I wrote seven different verses for the second verse alone. There was a heap of refinement in Impulse which I feel makes the concept shine through realistically and more personally. 
Zellow's vocals are hauntingly beautiful. How did that collaboration come together? What was the focus on lyrically?
I was so stoked to get Zellow on this project. About a year back I was travelling around on my national tour for Faded, and we played together for the Melbourne show at Boney. I remember walking into the darkness of the venue, smoke was pouring and this haunting vocal permeating across the room. I watched her set in awe and made a mental note that I had to work with her at some point, and three months later Impulse came about.
After giving her my verses and the concept, the vocal takes she brought back had beautifully simple and poignant lyrics. We bounced ideas back and forth and created the analogy of this attraction being like a sky—one that's far away, out of reach, and you're too afraid to fly.
That's the image she paints to listeners to help them feel the rush of acting on your impulse.
You've been a big part of the Canberra music scene for many years now. How important is the support your community gives each other? How has it been to see the hard work that has led to success of fellow Canberra artists like Genesis Owusu?
Canberra's such a vibe, man. I really attribute the success our scene is seeing to the constant love and support artists get when they're first starting out. Especially in the past few months, I'll stumble across an amazing new artist every week and will quickly find they're from Canberra. Then we all meet through shows, sessions, our mutual support for releases, and I think the key there is that we're all doing it for the right reasons—to build our scene into something unique and to see each other winning.
You've recently been named as the first Australian Artist Ambassador for Global Citizen. Can you tell us a little more about that?
That's by far the coolest thing to come of my music lately. Mid-last year, a rep I knew from Oxfam got in touch to discuss the launching of a new organisation in Australia, one that relies heavily on actions, not donations. I was intrigued and excited by the initial model and did some research. It turns out this organisation has already launched massive festivals in Mumbai, New York and across Europe, booking line ups of artists including Rihanna, Jay Z, Coldplay and Maroon 5 to play at each festival.
They key here though is to get tickets to these shows, you need to first become a Global Citizen, and take actions to sign petitions, share articles and help draw attention to global world issues to gain access to these events.
In March last year, I performed at their 'Louder Together' film premiere in Sydney documenting these festivals, that was narrated by Hugh Jackman. I've since become the first Australian artist ambassador for the organisation, and I'm constantly looking for ways to help bring attention to the movement they're creating. I really hope to build a platform where I can begin to evoke change in areas that are important to me, and Global Citizen has granted me the opportunity to do just that. It excites the hell out of me.
You're playing one exclusive headline show in your hometown at Mr Wolf, an electronic venue where artists like Ivan Ooze, Alice Ivy and others have headlined. What have you got planned for this live show?
The experience is going to be pretty far beyond anything anyone's seen in Canberra before. Mr Wolf really got around my vision for the show, and the world I wanted to create around Impulse—it's going to be an immersive experience featuring a stacked Canberra lineup of musicians, fine artists and other creatives. I'm working to put Canberra on the map for putting on events that really raise the bar creatively and help project the quality of music in our city to a wider audience.
What does the second half of 2019 look like?
The video. I can't wait to share it to the world we've created around Impulse with my fans, it's going to be like nothing you've ever seen. Stay tuned.