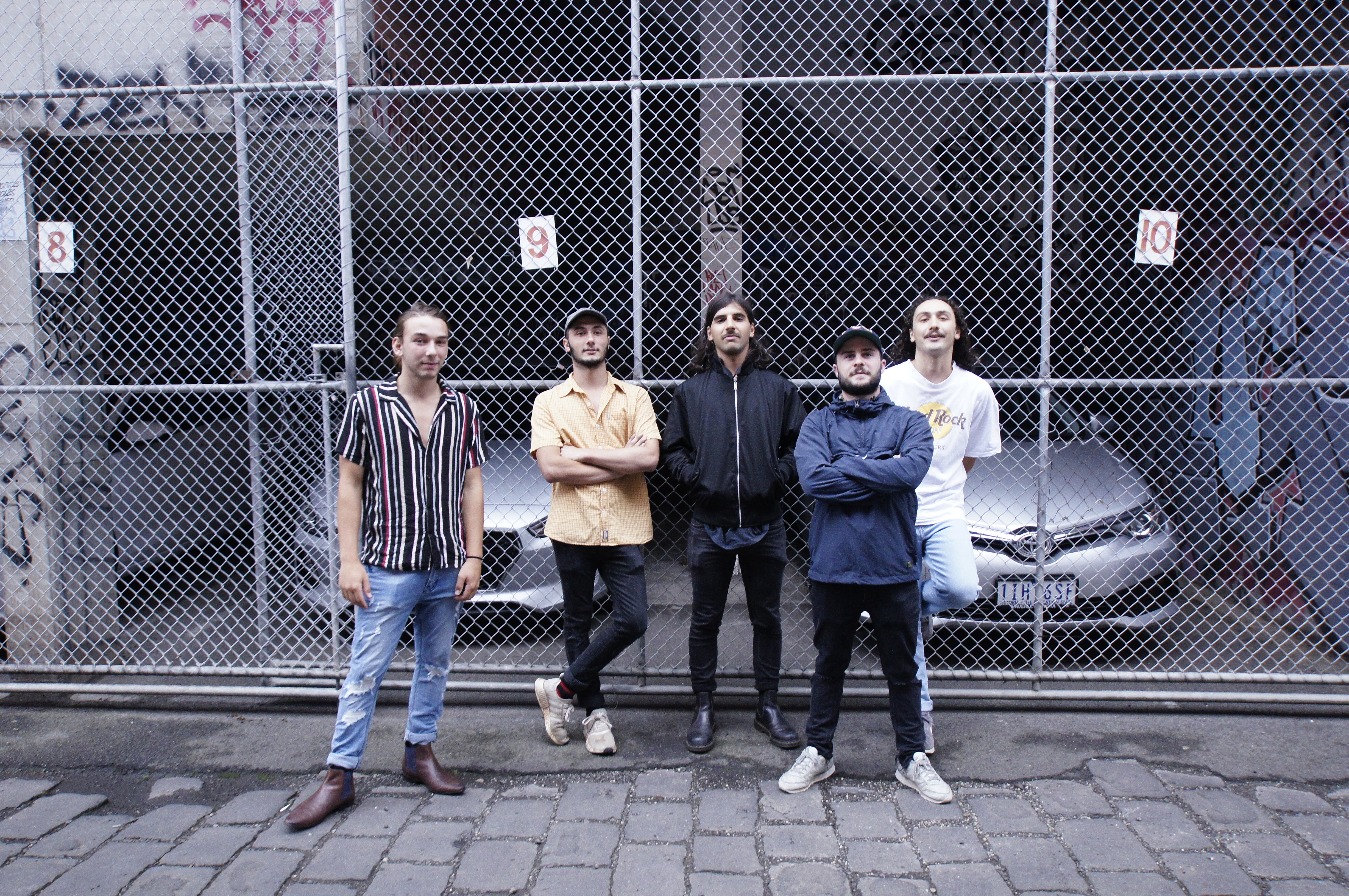 Mantell present a forward-thinking and important shift in indie-rock music. We caught wind of the band from their Can I Set It Right single a few weeks back so we got in touch with the five-piece about how their shift their sound away from others as well as what's lies ahead.
Indie-rock is such a crowded market these days, how do you set yourselves apart?
We try to differentiate our music by looking at what already exists and reinventing into something new and fresh. We love the idea of creating a sense of space in a song and adding layers to enhance the sound and take it to the next level—a lot of our inspiration for this comes from The War on Drugs, they're great at creating ambience and execute this technique perfectly. To make sure we are constantly evolving and working on our sound we experiment with different effects and sounds—at the moment we're playing around with psych and dream-pop.
It's easy for bands to rest on their laurels and influences. How do you avoid that? 
We are all constantly listening to new music spanning from different genres which is a big part of it and it means we all bring fresh ideas and inspirations to the table. We are big believers in creating a soundscape in our songs which is what we are constantly trying to get better at. When we draw inspiration from other bands it's more about how they layer their songs and how each instrument works in relation to each other, tonally and melodically. Also it's more the idea of not copying something from a certain band or influence but incorporating a concept and creating something from it.
What lessons did you learn from last year's EP?
Our debut EP contained some of the first songs we ever wrote which meant they had been years in the making. Spending so long on this process really enabled us to experiment and  hone in on the sound we wanted to create. Over such a long expanse of time, we were able to teach ourselves the entire process of writing, recording and producing and refine our skills in each aspect. Playing around with techniques helped us figure out what works best for us—some songs like In The City required a click track, whereas Read My Mind was tracked live in only a couple of takes and it has a much more laid-back vibe to it. Most importantly we learned to trust our own instincts and have fun with our music.
Did you take the EP as a learning experience and embed that into this new single release?
It was definitely a huge learning experience for us. We figured out what works well in the studio and what doesn't, like tracking live versus tracking individually. After trying both, we found that doing it individually didn't give our music the energy that we were looking for—now we do a hybrid of both. Having a home studio really allows us to take our time with recording to experiment and not rush the process, but we found that we still had to set time limits for ourselves, especially when it came time to release the EP. We also that focusing a lot on the pre production and planning before hitting record and having lyrics and melodies down pat made the process quicker and easier.
CISIR was born around the time we were playing a lot of gigs to support the release of our EP. Playing it live numerous times before recording it helped us gauge the response from our listeners and helped assess what did and didn't in terms of the structure as well as the lyrics, which are just as important as the sound.
There's a nostalgic tinge to your music, even in your artwork. Is this a stylistic choice?
This is definitely a stylistic choice – we have our roots in older music and draw inspiration from the sounds of artists like Neil Young and The Beatles, then blend old with the new – drawing more inspiration from bands like Radiohead. We love the emotion that these artists are able to provoke when you listen to their music, which is really what we're striving to emulate.
What does the rest of 2019 hold?
We're focusing on refining our sound and bit more before our next release which we're looking forward to. We're also playing a lot more gigs and establishing ourselves in the Melbourne music scene. Hopefully people will hear a bit more of us on triple j, too.