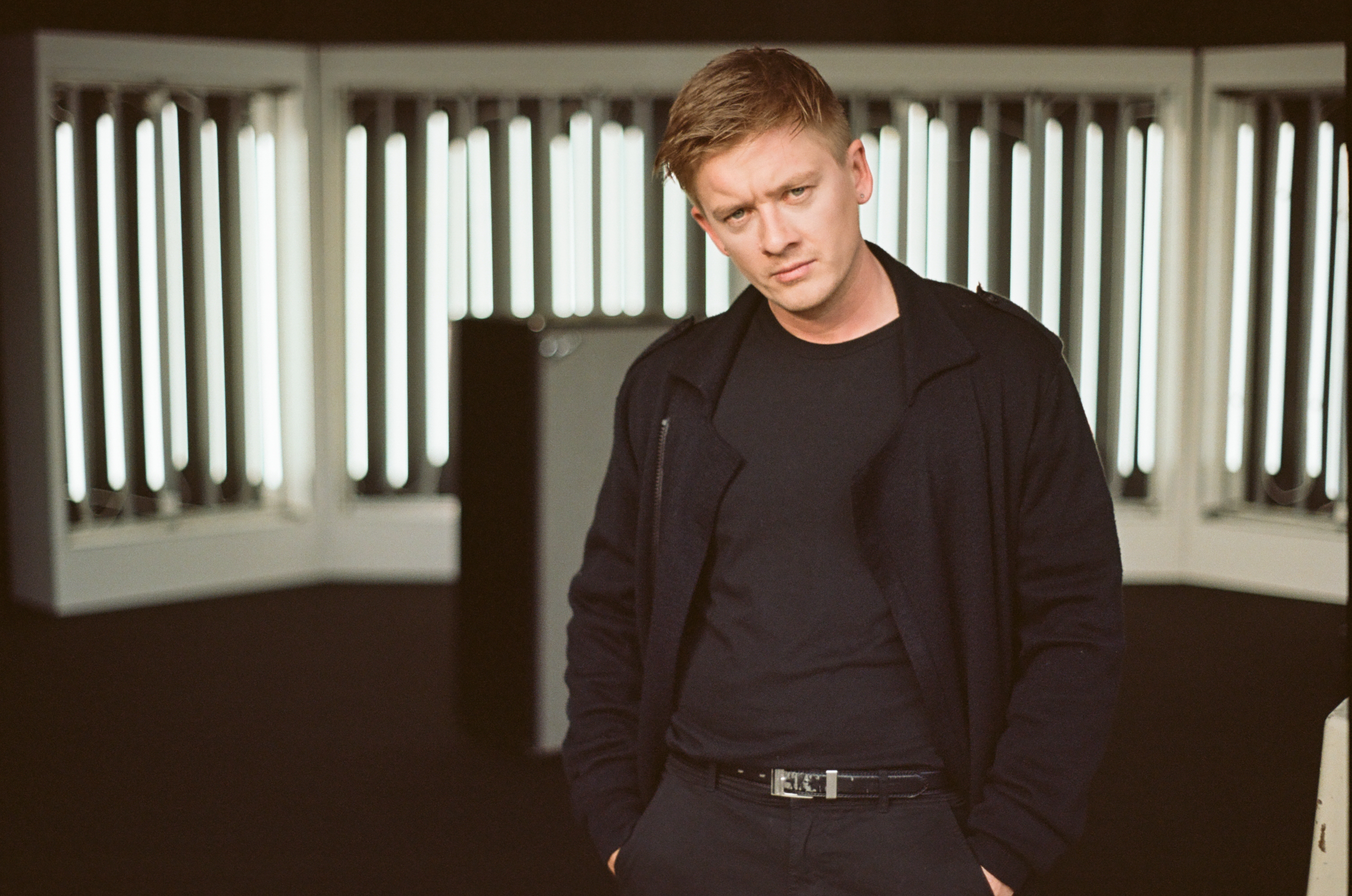 Once performing in multiple bands and projects, Max C Bud has tried his hand at slogging it solo and he's turning heads left, right and centre. I Guess It Has To Be That Way is his latest track and, as he reveals in our interview, it's his most boundary-breaking track yet. Find out when his next single is released and more below.
You, again, worked with Boo Seeka's Sam Croft. Do you prefer working with people rather than completely on your own?
When it comes to writing the original idea of the tune then, yeah, I do like to work in my own space—usually reserved for the confines of my bedroom. When it comes to tracking my material, I like to co-produce with the individual behind the desk as I like the producer to involve themselves in getting the best out of the tune. I also get a lot of enjoyment from sharing ideas through the whole creative process of arranging the tune.
You've played in other projects and bands before. Do you still find it intimidating creating music under your own name?
When I first started this project, that was one of the main hurdles for myself to overcome. It's not intimidating creating music under my own name anymore though. In every day life I've never had an issue with being real and telling it how it is. When it came to my songwriting, the fact is it's personal to me. That's something I wasn't ready to share with the world. That all changed after my first release Temptress.
You mention how this track is your most boundary-pushing. What kind of boundaries exist for you in the studio?
I Guess It Has To Be That Way was written just on acoustic. Sam and I had a lot of fun with this track during the pre production of it all. Pulling the rhythm guitar out completely is what was the most boundary-pushing element for me. I went into this project with having no restrictions or limitations on the recording process. I wanted to be as open minded as possible to see what we could create. Sam's home studio was the percent environment for this to happen. There was definitely an experimental element to recording this track. With boundaries put in place, I'm not sure the outcome would have been the same. Would I change a thing about how we went about recording this tune? Fuck no!
Your vocal range has also been stretched to new heights. How do you think you will go about recreating this live?
Bring it on. I can't wait to sing this song live. This was my first time tracking my falsetto as a lead vocal, I don't lack in confidence when it comes to my main instrument. My voice haha. Recreating the tunes live is the one of the best if not the most rewarding parts about being a musician.
Sydney, or NSW in general, is in dire straits in terms of its live music and festival scene. Do you have any suggestions for how people can stand up and support the movement?
My biggest suggestion would be for music lovers to go out and watch up and coming bands not just bands or groups that we've all heard of. Turning up to the rally's happening around Sydney at the moment is the best way to show your support for the movement. Be heard, I say!
What does 2019 have waiting for you?
I have my next single Relevance coming out in March. I'll be playing an intimate set on March 15 to help celebrate the premiere of the clip at The Royal Hotel in Leichhardt. I'm also back in the studio working on new material at the moment. 2019 is looking very promising.