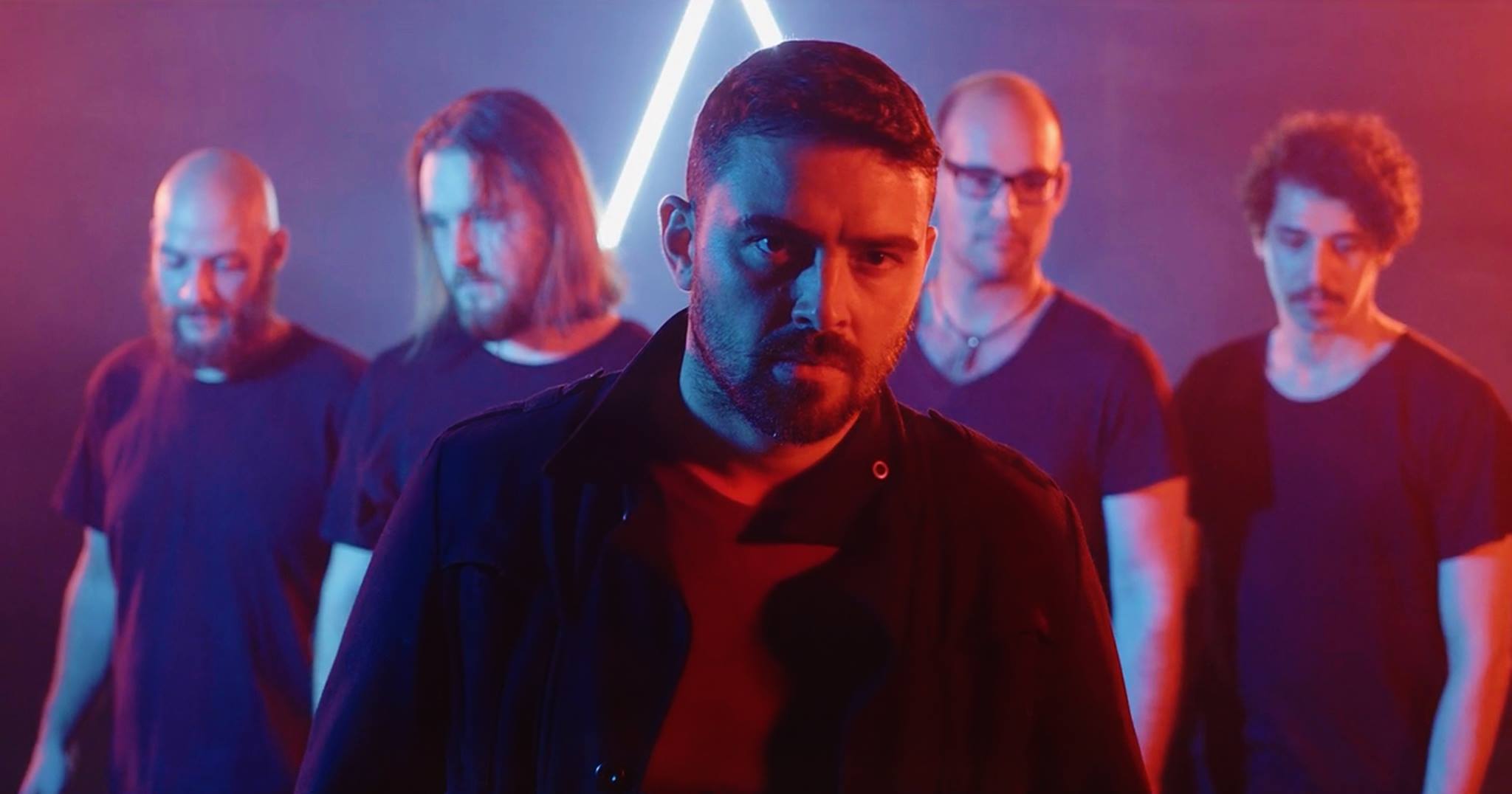 Sentia are uncompromising in their craft. Spurring a new embrace of prog and synth into a melting pop of emotional tension, Bruisin' is this year's best hate song. Not to mention it's killer video clip. Chatting over email, we found out how Sentia release their pent up frustration and convert that into their music.
The film clip shows some awesome parallels. What was the ultimate message behind the clip?
I guess the message behind the clip is more of a question. What is reality? We really wanted to paint a dystopic picture of a man who is deluded and trapped by his own misconceptions of reality. The idea of perception and what is real really intrigues me. Reality is such a subjective experience and there are always so many different takes you can get on any given situation. It's easy for people to lose perspective and become stuck in their own twisted version of reality. Throw people's beliefs, bias and even mental health into the picture and it can become a pretty complex knot to untangle.
How did you put this clip together? Any crew that deserve shoutouts for putting together this masterpiece?
We hired our good mates, director/producer Jesse O'Brien and cinematographer Samuel Baulch, who have been working together for years and recently completed the sci-fi feature film, 'Arrowhead'. They assembled a crew and footage was shot over two nights. One night in a studio for all of the band footage and a night in an eccentric junkyard/arts space for the story. After that we had a lengthy post production period to get all of the special effects right. Thankfully, our guitarist, Jason, is a crazy talented post production editor and used a heap of his own time, as well as the help of a few of his associates to bring the finished product up to where it landed.
Are you guys fans of the booming synthwave movement? I can hear a small influence on your music.
I think growing up in the '80s and '90s, you can't help but be kissed by the neon of synth music—not to mention the electronic soundtracks from classic sci-fi films. There are a few modern synthwave artists that have made it into my playlists, for sure. There was a period where M83 definitely got a good spin, and some of us are pretty into the likes of PVT, Vangelis, Daft Punk, etc.
Bruisin' is written as a hate song. Is music your way of lashing out and emoting this way?
I absolutely use music as a way to work through whatever I'm going through, to make sense of what it means to me in search of a catharsis. It kind of has a funny duality to it in that the act of putting it down and letting it out is a great way to work through something and move on, but then you have to bring it up time and again when you perform it live.
Do these emotions intensify on stage?
Absolutely!!! I get really swept up in the moment and the emotion of it all when I'm onstage. My favourite artists have always been the ones who you know are truly feeling what they're singing about. I think there's a lot of pretence in the world and as a result, when I see someone being unapologetically honest and real through their art, I think it is incredibly powerful and captivating. I try to give that same experience to people who come to see us play.
Without music, how else do you think you'd be able to vent your emotion in this raw way?
As much as music is special and incredibly powerful in that space, thankfully I have been able to find many other ways to channel my emotions. I find a lot of peace in both physical exertion and stillness. Surfing—to me there is something incredibly magical and healing about the ocean. Meditation—something that I've been working on for several years now and am continually humbled by the scope of how much further the rabbit hole goes. Exercise, laughter, sex, therapy, tears, hugs, friendship, conversation, thought, reading, learning, family. Just to name a few.