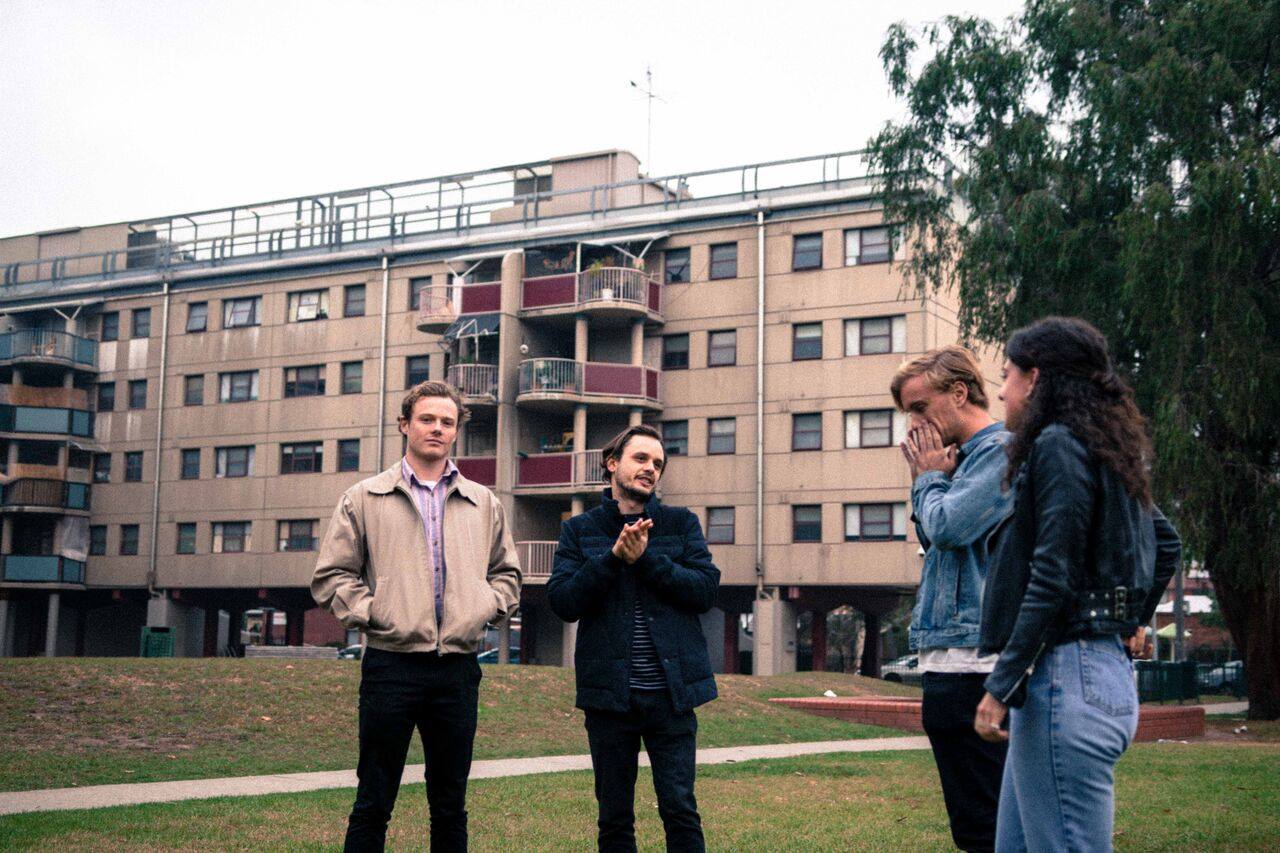 The warm, punchy melodies of Telescreen's Love Proud rings loud and true. The new Melbourne group only have a two singles under their belt, but they've already earned a huge amount of street credit. Launching the single with two of Melbourne's finest—Slowcoaching and Gena Rose Bruce—this weekend, we spoke over email about the new single, working with Tony Espie and writing nonsense lyrics.
With just two singles under the Telescreen name, where's left the go but up from here? Another 7" planned?
We haven't had a chance to get back in the studio yet but we always have heaps of new tracks in the works. We're really excited to develop them! As for format, we will just have to wait and see! We loved doing the 7" but are also always keen to try something new!
The synths are a real treat. Do they play a big part in the writing process?
In our more recent demos, the synths have been pretty big in the development of the song. But with Love Proud, the demo was not nearly as synth heavy. Looking back it's hard to imagine the track without it.
What inspired the woozy feel of the track? Your surrounds, the lyrics, etc?
This feel definitely came later in the writing process, along with the synths. It was definitely inspired by a retro, '80s sound and some of the music we were listening to in Dean's studio—the really dreamy and wacky feel of artists like Pink Floyd and the pretty cheesy synths from that time—think Tears for Fears. In Love Proud, something about those dreamy chords behind the punchier bass and drums just worked in a way that seemed quite obvious once it was added. I feel that it kind of sounds like its moving in slow motion.
Big names like Dean Tuza and Tony Espie put their magic on your two singles. How was it working with them?
It was a great experience. Not only is it such a vote of confidence, they both lifted the songs to the next level without detracting from their original versions at all. Dean was adamant from the beginning that he didn't want to overcook the songs, and yet made all these great contributions, which made them sound their absolute best.
The lyrics have a nonsense feel and meaning to them. In my opinion, this further drives the melody. Was this intentional?
(It's hard to say as I do not write the lyrics but…) the ambiguous lyrics are definitely there to contribute to the overall feel of the song. It's more to evoke an emotion or feeling rather than articulate an experience, like Crowded does. Hopefully, the tracks compliment each other nicely in that way.
You're playing with Slowcoaching and Gena Rose Bruce this weekend for the launch—two of Melbourne's finest. You excited to pack out The Gasometer?
We're so excited! It's our first gig after a month or so off and we are itching to get back out there. We feel so pumped—and undeserving—to have these acts billed with us!