Take A Load Off With Telescreen's 'Love Proud'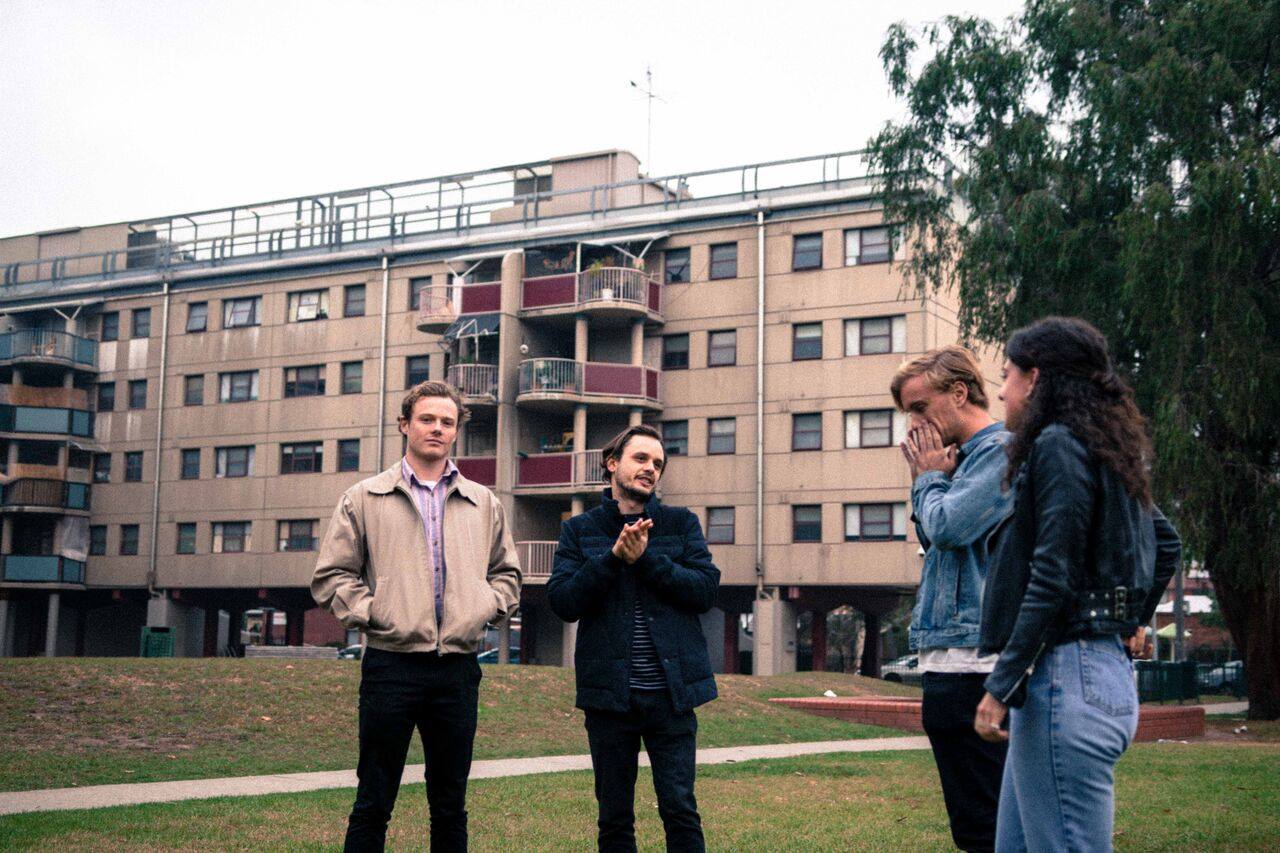 Did Lurch & Chief leave a sizeable hole in your musical radar? Fill that void with Telescreen—Melbourne's new ambitious four-piece making ambidextrous and lucid indie-rock. Love Proud, the group's latest, is a masterclass in weaving polarising sonics into a dreamy vision.
Love Proud is the second instalment from their double A-side 7″ single which also featured the band's roaring debut, Crowded. The dynamic and battling musical ideas on Love Proud builds tension while, simultaneously, releases with its relaxed synth progressions. These contrary elements make Love Proud a residual and crowning achievement—an exciting step-forward for the Melbourne indie-rockers.
The song was made in collaboration with Dean Tuza—whose pedigree includes The Rubens, Stella Donnelly, MOSSY and more—as well as Tony Espie whose resume includes The Avalanches, Missy Higins and Urthboy. Flirting with messages of deceit and betrayal, Love Proud, according to frontman Nic Schwarz, compounds into fluidity and nothingness.
"While the lyrics are dynamic, no one thing has a particular meaning, or necessarily has any meaning at all," dictates Schwarz.
Telescreen will return to the Melbourne stage this weekend following their previously sold out performance. They'll play to the massive Gasometer Hotel room alongside Melbourne local royalty, Slowcoaching and Gena Rose Bruce. Stream Love Proud below.
Telescreen Live Dates
SUN 5 AUG
The Gasometer Hotel, Melbourne
w/ Slowcoaching & Gena Rose Bruce
TICKETS