Track-By-Track: Slowcoaching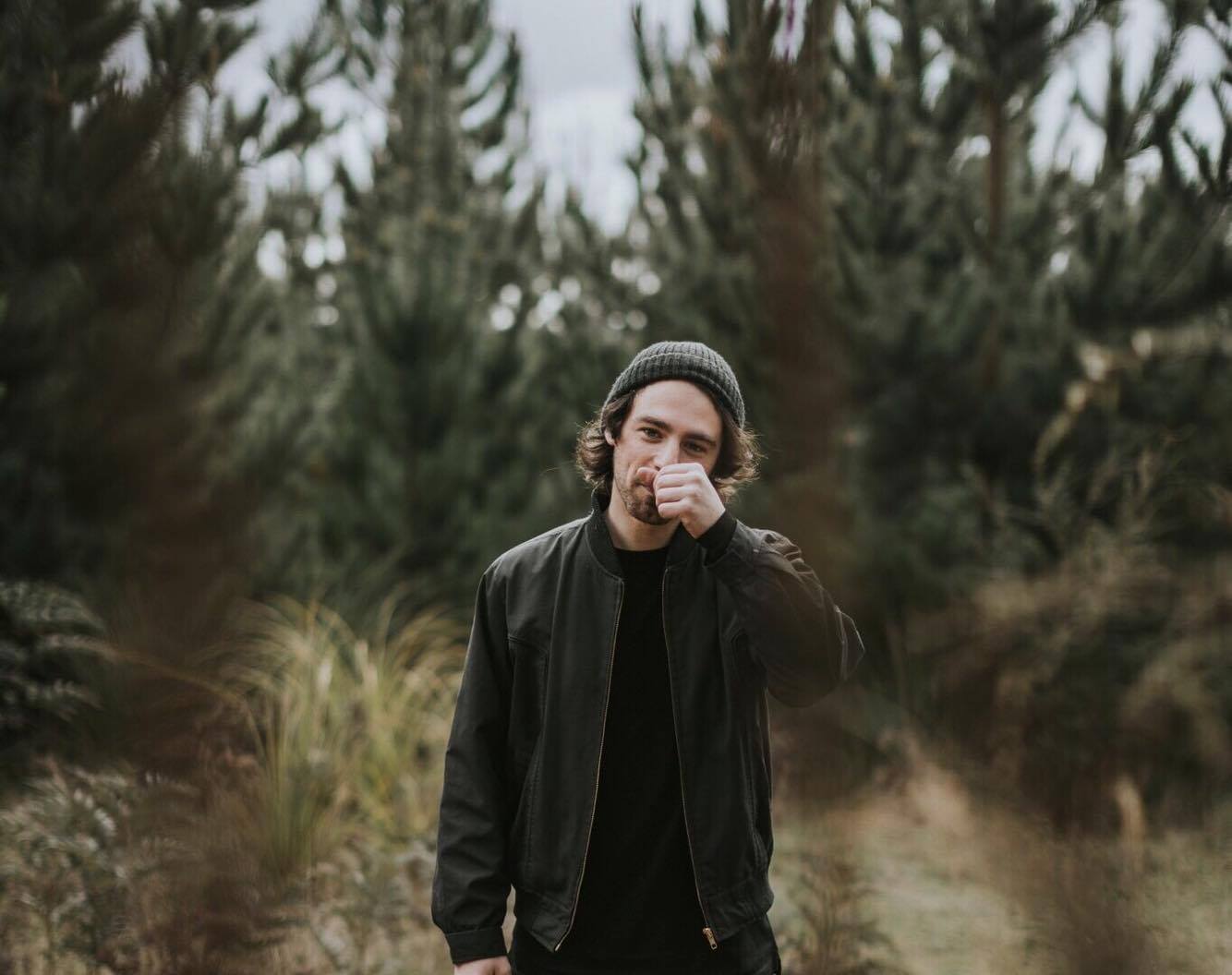 'All The Same' is a collection of dynamic dream-pop tracks that are both nostalgic and future-proof. The debut EP from Melbourne stalwart, Slowcoaching, better known as Dean Valentino, is a long time coming and pieces together this artist's inquisitive songwriting ability and, with added textures from his band, a forceful instrumentation. Piecing it all together is Valentino's immaculate vocals, which range from soaring, to hushed and brooding.
From his previously released singles of Fernweh, Night Fiction and Pillars of Salt, we're also treated to three new tracks which stretch this artist's boundaries and adds to his already magnificent catalogue. Look out for those added synth patches on Graceless and I Don't Want to Change Your Mind . 'All The Same' is one the most concise releases to come from Melbourne this year—its pacing is incredible as Slowcoaching is now thrown into higher grounds. Before its release tomorrow, Slowcoaching has provided AAA Backstage an exclusive track-by-track of the entire EP.
Berlin
I wrote this one while traveling through Berlin—funnily enough—last year. There was a few quirky observations I made about East Berlin / Kreuzberg, that ended up turning into a few melodies I brought home. I loved the city so damn much, but the song was never even intended to be recorded—it just just gelled well with the band and eventually became a big part of our live set.
Pillars of Salt
Probably my favourite song on the EP. I've never had a song form so naturally before and working on it in the studio with Freo really allowed us to explore new grounds. This was written at the peak of my interest in the Cosmos and stories of Earth exploration and I guess how they compare to each other. The story of George Mallory gets me every time. It was also the very first recording I did with a full band, so there were a lot of mixed emotions going into it. But I couldn't be happier with how it turned out.
Fernweh
This is an older song—one of the first in fact. I'd always imagined it to be a big part of a future EP and I think it stands up pretty strongly. Fernweh is beautiful German word that notions towards the feeling of missing a place you've never been. The mysterious nature of it has always struck a chord with me. I'm a huge Ennio Morricone fan, especially the way he evokes emotion with such subtlety, and I think we really pushed for that when we dug deeper into this one musically. Some of the latest nights were spent on this.
Graceless
For a good six months, this song has been called Newbie—so it was nice to finally give it a title. Another track that found its feet in a live setting and built more off on stage energy. It was sitting as a scrappy voice recording for over a year before I dug it back up again and surprisingly it all translated really well. Lyrically, it's a little more grim than it gives away, but I think that's why I've really come to love it.
Night Fiction
I wrote this song a couple of years ago at a time when I was really struggling with sleep and containing a rush of thoughts / guilt. It's pretty close to my heart and has become such a solid part of the Slowcoaching set, that the EP just wouldn't have felt right without it. I released it last year, but we gave it a little polish and remix to add it in.
I Don't Want To Change Your Mind
A last minute addition to the EP that ended up being one of my favourites. I think this is the closest Freo and I worked together, tying up a few loose ends and toying with a heap of different sounds. I really wanted to close the EP with something different and I think this track does that. In a nutshell, it's kind of about the battle between your own thoughts and morales—trying to figure out where you fit. I love the ambiguous resolution in this one, Freo really went to town on those final delay rings—personal highlight for me.
Slowcoaching's debut EP, 'All The Same', is released tomorrow, Friday 1 December, and is available and all good streaming services. He'll be performing two shows in Queensland mid-December—one of those being as part of GD FRNDS' showcase with Nocturnal Tapes and more—and another in his hometown of Melbourne with Smoke Rings.
Slowcoaching Live Dates
THUR 14 DEC
Heya Bar, Brisbane
SAT 16 DEC
Miami Shark Bar, Gold Coast
TICKETS
THUR 21 DEC
The Curtin, Melbourne