Nocturnal Tapes Melt Minds With A New Single & National Tour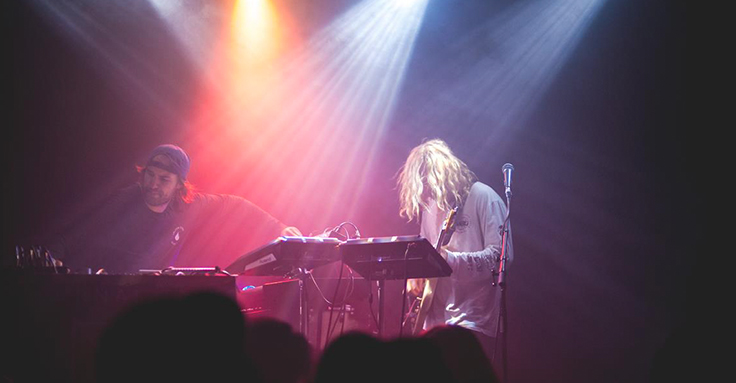 Riding high on their breakout success of their recently Sony-released EP, 'Visions IV', Yamba-based electro-psych-dance duo Nocturnal Tapes have announced another run of tour dates to round out the year as well as an official single release of All I Need.
Recently rounding out a national tour with synth-overlord Luke Million, Nocturnal Tapes turned plenty of heads as opening support for the whole tour. Inspired by a push of Jagwar Ma-style aesthetics and a sense of intricately designed dance music, the duo has been kicking incredible goals off the back of the EP release. Now, with an a new single of All I Need, Nocturnal Tapes continue to push boundaries all over the country.
Playing seven shows around the country, punters in Sydney, Wollongong, Canberra, Central Coast, Gold Coast, Grafton and Brisbane have the chance to see Nocturnal Tapes this October, November and December. Their Central Coast visit is a stop over at House of Voodoo Festival while their visit to Brisbane in December is part of Rare Finds' first birthday celebrations with a mammoth showcase event.
All I Need is, quite simply, a perfect opening track to what is a fantastic EP release from Nocturnal Tapes. Frontman Harry Suttor relays the track as a breakthrough moment of crushing expectations built up in both his own head and the cultural standpoint at which the band is currently at.
"All I Need is about the pressure I had previously put on myself to become successful and the breakthrough moment when I realised that I already have everything I need; everything else is just a bonus. I try to remind myself of this everyday as I find that this unnecessary pressure I used to put on myself, just clouds judgement and creativity," said Suttor.
Here at AAA Backstage, we're big believers in Nocturnal Tapes' rise to fame. In our recent review from their support slot with Luke Million, we mentioned to, "do yourself a favour and jump on the Nocturnal Tapes bandwagon while you've still got the chance to see them up close and personal."
Reviewing Nocturnal Tapes' 'Visions IV' EP, we described it as, "a hyper immersive, melodic journey," and, "an orgy of sounds that are simply loveable."
Scope the full run of dates for Nocturnal Tapes below to round out the year and stream their new single, All I Need.
Nocturnal Tapes Live Dates
FRI 20 OCT
Oxford Circus, Sydney
THURS 26 OCT
Uni Bar, Wollongong
FRI 27 OCT
Transit Bar, Canberra
SAT 28 OCT
House of Voodoo Festival, Central Coast
FRI 10 NOV
Elsewhere Bar, Gold Coast
SAT 18 NOV
Roches Family Hotel, Grafton
FRI 15 DEC
Rare Finds' 1st Birthday, Brisbane
TICKETS