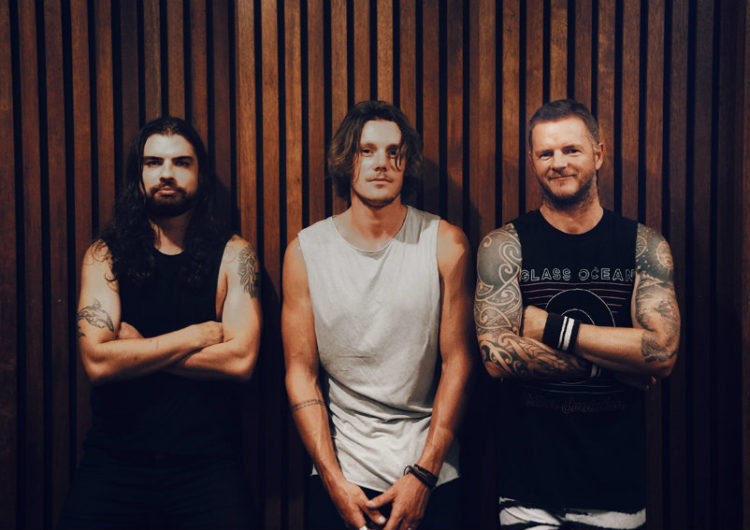 It's been more than a month, but we're still taken aback from the mammoth riffage from The Desert Sea. They perked our ears with their latest, I Already Know. They've taken it on the road and now ready to drop more new music very soon. During their busy schedule, we dropped the band a few emails asking about the power of the new single, its fiery guitar tones and their upcoming album.
The best thing about I Already Know is how you guys control the mayhem. Live, though, does this one absolutely go off?
Well I guess there's a certain level of control required in the studio to keep the chaos at bay. The live environment is a very different thing though and sometimes you just have to let the beast free! It certainly gets us pumped when playing it and the crowd seem to be digging it so far.
The guitar tones on I Already Know are mammoth, to say the least. What's the process in beefing up these guitar tones?
Glad you're digging them, man. The foundation of the tone really comes from the guitar being tuned down and having thick gauge baritone strings on it. On top of that its just dialling in the pedals and amps to get the tone we were after.
I Already Know is teased as the first of what's to come from the album. Is it going to be as heavy as what's already offered?
I'd say there's a bit of a mix stylistically but the overall sound on the heavier scale for sure. We feel like we've kind of found ourselves on this one and the heavier tone just feels right to us.
How's the studio environment for The Desert Sea? Is it all of you in a room, collaborating and recording together?
Pretty much, man. We all get in there together and try to tap into each others energy and creative thought processes. We are constantly shooting ideas back and forth and trying different things out while recording. Everyone brings their own flavour to the sound which makes it pretty exciting and enjoyable.
Lucuis Borich (COG) has been on board in the creation process. How has it been working with him?
It's been amazing really. He is an incredibly talented dude and just brought a whole wealth of musical knowledge to the table that we really hadn't experienced before. Lucius really understood what we were about as a band, both sonically and personally so everything just happened really naturally. We stayed with him and his wife while we recorded at his studio in Byron Bay and they are the biggest legends. It really gave us a chance to immerse ourselves in the music and forget about everything else.
More recently you supported a Guns 'n Roses member, Dizzy Reed. Was that surreal? Tell us about that.
It was a little surreal to be honest. It's a bit of a spin out to be playing on the same stage as someone like Dizzy Reed from one of the biggest bands of all time! All the bands that played that night absolutely ruled and the crowd was vibing so it was pretty killer all round. It made it all the sweeter to be in our home town of Sydney as well as our favourite venue, Frankie's Pizza.