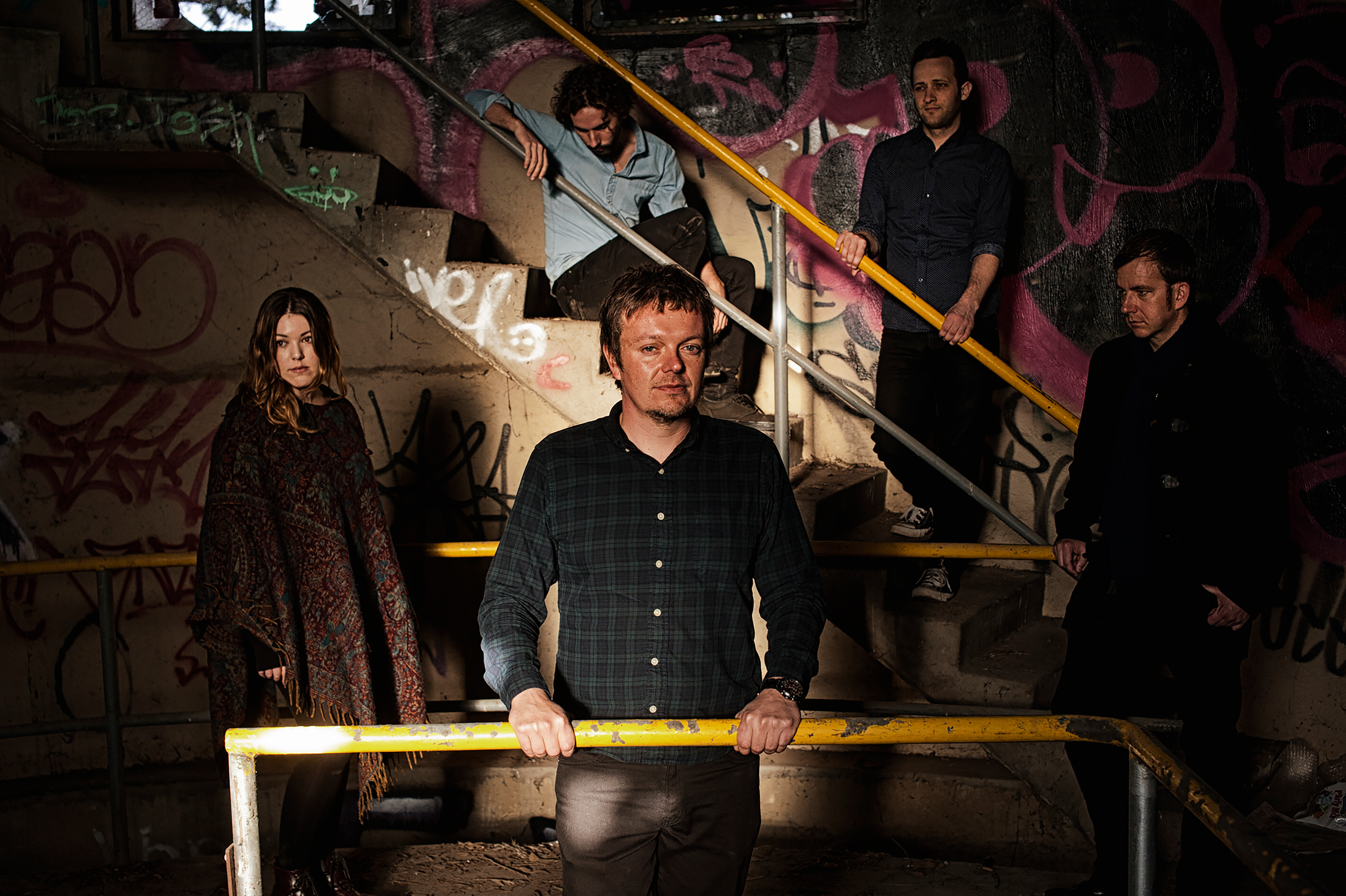 Earlier this week, AAA Backstage premiered the lucid new video from Wild Meadows, Stay A While. Taking shoegaze to extreme new heights and psych boundaries, the Melbourne four-piece are injecting new youth into the genre. Also with a debut album recently under their belt and some launch shows on the horizon, we got in touch with the group to get the low down on some of the more personal affairs displayed on the album, its fluctuating moods and how Wild Meadows are placed in the wider shoegaze scene.
Wild Meadows' debut album is finally released. How does it feel to have it out? Is this a bucket-list kind of moment?
It's definitely a bucket-list kind of moment. Even though we've been working towards this record for a good year and a half or so, now that it's out it feels to me a little bit like, "Wow, where did that come from?" Maybe it's because the work we put into it almost didn't feel like work because we were all so motivated and each step was a really exciting thing for us. I feel really lucky.
I find shoegaze to be a pretty personal affair—sonically and, often times, lyrically. How much of you is in this record?
On this particular record, there are a few songs that are definitely written about first-hand experiences, so I guess they are coming from quite a personal place. And then there are other songs which are coming from an almost philosophical or metaphorical point-of-view. But I guess at the end of the day, all the lyrics we've written have come from our own interpretations, so they're all pretty personal in that respect anyway, no matter what we wrote them about.
Do you find your vocals to be just another sonic texture amongst the beautiful noise?
It depends how I listen to the record. Sometimes I'll have a listen through and focus on the lyrics and the story they are telling. And other times, I just let the whole sound wash over me. I do really like listening to music non-analytically and just experiencing the songs as a whole, there's something really satisfying about that.
There's some fluctuating moods and energies throughout the album. How was the song selection process to collate these 8 tracks?
We originally had about 12 tracks that we had written for the album, and they were all pretty different from one another. We figured that we'd rather have 8 tracks on the album that we felt sure about, then to have 12 just for the sake of having more tracks. So when we teamed up with our producer Woody, we decided we'd run them all by him to see which ones he thought should be on the record. He's got great vision, and we were all really happy with his choices.
The album seems to forgo traditional shoegaze standards in place of psych and pop. Was this brought upon by your musical influences?
I reckon it would be. Whether consciously or sub-consciously, we're all influenced by something I guess, so that must play a part in our sound. I think each of us has slightly different influences as well, and I like how that creates a sort-of fusion in our music and keeps things dynamic.
The shoegaze scene, both locally and abroad, is "quote-unquote" making a resurgence. How do you see Wild Meadows placed in the greater scene?
Not too sure why, but this is such a tricky question. I guess there are quite a few different genres that we fit into other than shoegaze, such as noise-pop, psych, and indie-rock. The music industry still seems elusive to me in so many ways, there's a lot I'm still learning about it as things progress with the band, and there's a lot that I find so hard to predict. I guess there are just so many different opinions, different sounds, genre labels, and so on. At the end of the day, I just want to keep writing music from an authentic place, and hopefully put out songs that others really enjoy. I know we'd all love to play some festivals, that's definitely a goal.
As someone who's yet to have the chance to catch a Wild Meadows live show, how loud does it really get?
L.O.U.D.
Wild Meadows Live Dates
SAT 7 APR
Yah Yahs, Melbourne
FRI 20 APR
Oxford Art Factory, Sydney