Rageflower Blossoms With Striking New Single 'Years'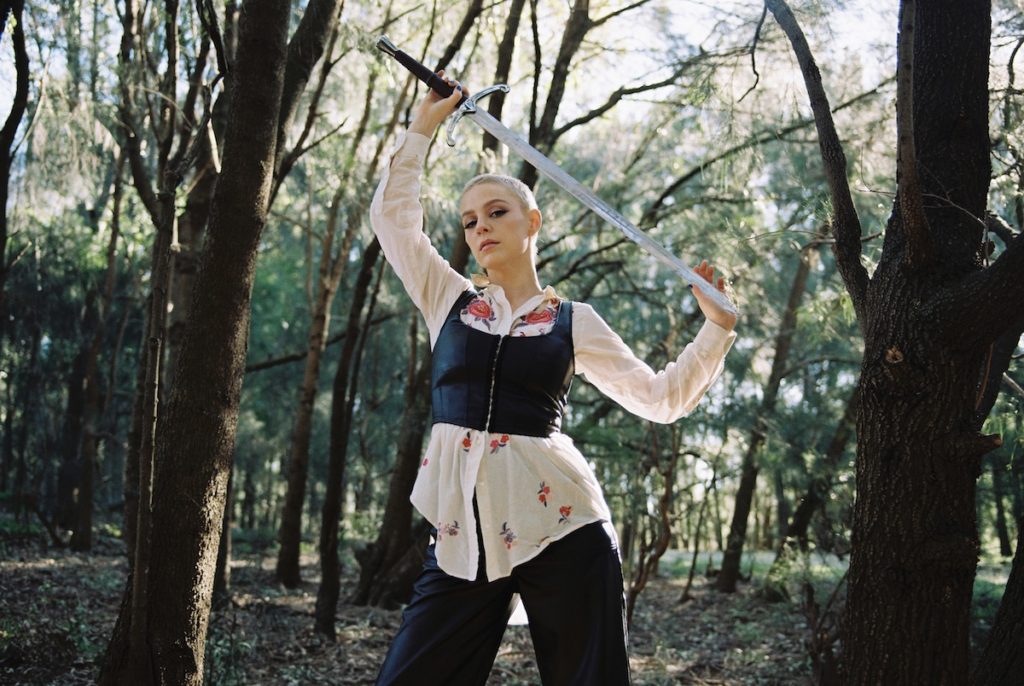 Sydney-based singer-songwriter Rageflower recently released her emotive new single 'Years', marking an exciting era for the growing artist.
We got to know (& love) Rageflower earlier this year when she released her debut single 'Still Calling', and are so pleased to be covering another banger from this rising powerhouse. The multi-instrumentalist draws upon a vast array of sonic influences such as Avril Lavigne, Björk and Phoebe Bridgers to create her eclectic indie/art-rock sound.
RELATED: Premiere- Tomorrow's Forecast Looks Bright With Coco Elise's New Track 'Sun May Shine'
Rageflower's intuitive knack for striking a balance between the soft/delicate and seething strength is nothing short of special. In 'Years', Rageflower easily weaves tender verses through to powerful choruses, underpinned by innate confidence that makes it exceedingly hard to believe this is only her second release.
Put together with quite the all-star team, the captivating track was recorded at Studios 301, Casa Studios and Sunset Magnolia Studios. She also collaborated with revered mastering engineer Steve Smart (Ocean Alley, Dean Lewis, Vance Joy), Nicolas Mendoza (Lime Cordiale, Loretta) mixing and Nicodemo Scali producing.
The creative process flowed and transformed naturally, as she explains: "this song started as a folk song, I was listening to a lot of Joni Mitchell at the time. I wrote the song in open D tuning on the guitar and it originally had this massive jangly folk riff in the intro. When Nico and I started building the production we both decided it needed to go in a different direction, the opposite direction perhaps – and so we started listening to Massive Attack, Bjork and Smashing Pumpkins in the studio to find some sounds that resonated with what we were both feeling. 
It was a very intuitive and exciting song to produce, we really loved experimenting with the industrial drum samples and synths with this one. I think this song is a big turning point for the sound of RAGEFLOWER, I want to flow into a more experimental art-rock space from the last single moving forward." 
Rageflower explores relationships and personal complexities throughout the song, in her words: "The song was written after a really bad breakup, it initially started as a major diss track but as I was writing the second verse I was like "hmm… this is also me".  It really transformed the song into a reflection on how often both parties contribute to the destruction of a relationship. It's about taking ownership of your part in toxicity and true, honest accountability. "
Listen to 'Years' available everywhere now & keep an eye out for more from the incredibly promising Rageflower!