Ramona Flowers Who? Ettie Tells The Real Story Of A 'Manic Pixie Dream Girl' In Her New Single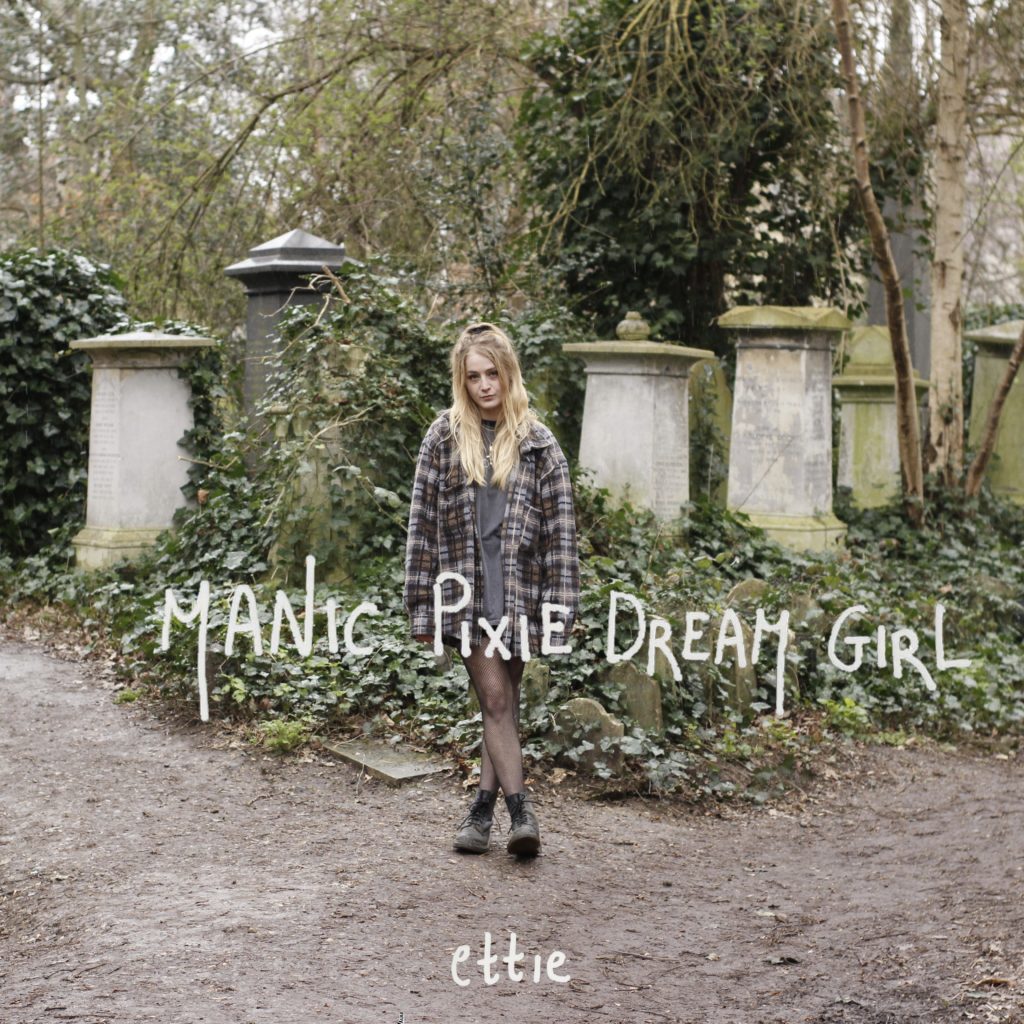 London based artist ettie has proven her talent for weaving together heart-on-your-sleeve lyrics, powerful percussion and playful guitar lines to create alt-pop magic, in this case- new single 'manic pixie dream girl'.
Inspired by pop-punk artists such as Paramore and Panic! at the Disco, ettie is creating alternative indie music with brutally honest storytelling at the heart. Since entering the scene two years ago, she's gone from strength to strength, tackling hard-hitting concepts and becoming an out-and-proud queer artist. 'manic pixie dream girl' is the first taste of her upcoming five-track EP that promises to be "raw, honest, gay and caffeinated".
RELATED: TAKE 5 WITH MADISON DEAVER. READ HERE
This track is an angst-filled criticism of the 'Manic Pixie Dream Girl' trope in media. If you're unaware of this concept, we're going to go ahead and assume you've been living under a rock. Just in case that actually was your living arrangement, ettie aptly summed up this damaging stereotype, explaining "it's the romanticisation of women's mental health in the media… this 'manic pixie dream girl' character dreamt up by men alone in writing rooms, of the troubled, beautiful girl who is only there to help with the male main character's personal growth. The Ramona Flowers, Effy Stonem-type character."
She went on to say, "this song is what that character would say if their perspective was told." ettie also wrote this song using her own experiences with mental health struggles, finally being more candid about her own bipolar disorder.
The alt-pop/pop-punk vibes in this song are just so nostalgic, making this raw, candid track one of my personal favourites lately- but there's also just something so special about seeing a young female artist unafraid of speaking out against the patriarchy. Considering her youth and relatively recent debut to the music scene, this impressive track and promise of more to come sets ettie up as one to watch.
Have a listen to 'manic pixie dream girl', out everywhere now!