San Cisco Return With The Angelic Sounds Of 'Honeycomb'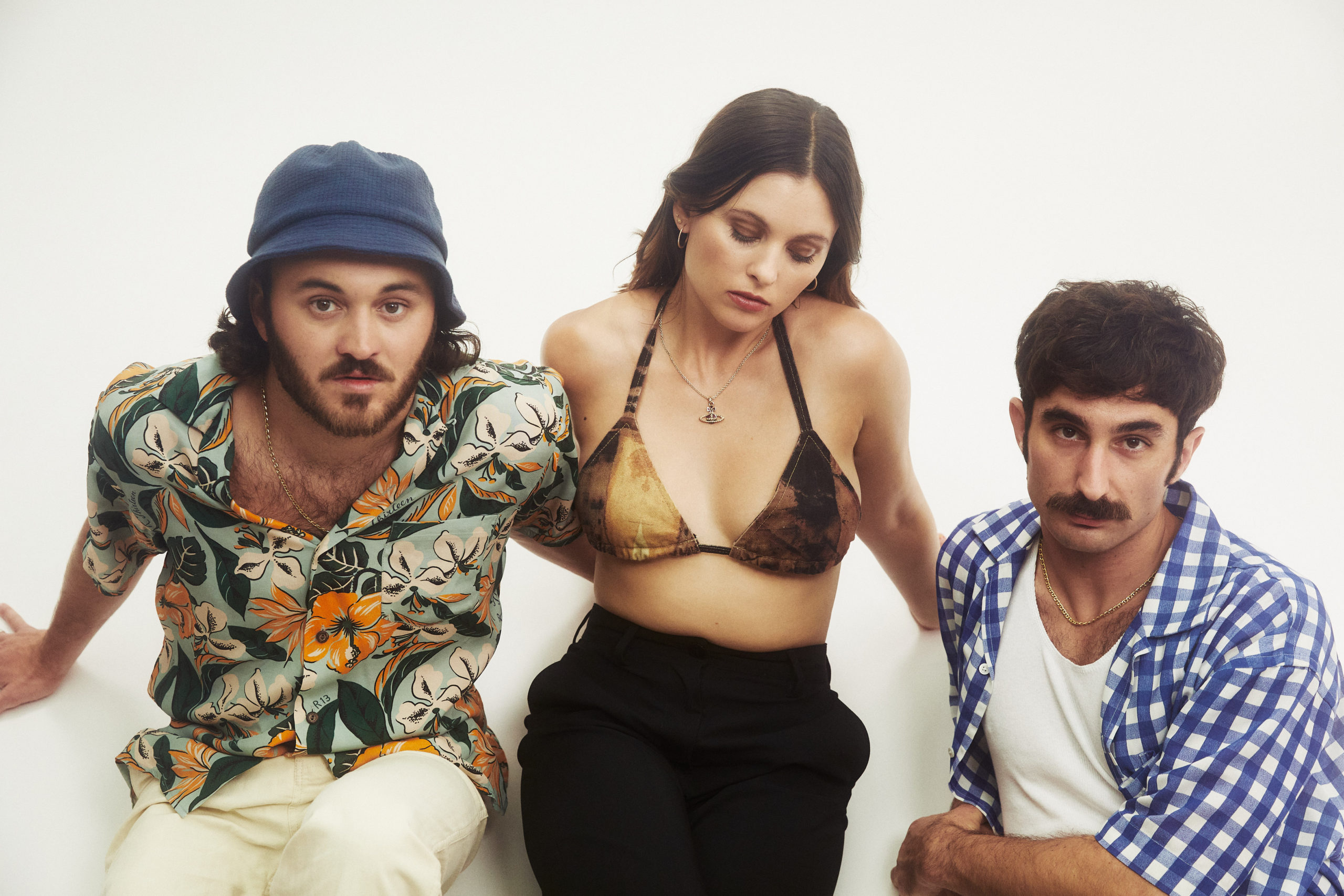 Emerging as luminaries in the Australian indie scene, San Cisco have unveiled their latest offering, the ethereal new single, Honeycomb. The captivating single showcases the celestial prowess of Scarlett Stevens, whose angelic vocals delicately intertwine with the song's enchanting melody. Alongside the release, the Fremantle trio presents a visually mesmerising official video, immersing viewers in the enigmatic realm of Honeycomb, where perceptions unravel, and reality assumes an intriguing guise.
Venturing into uncharted sonic territory, San Cisco embarks on a thrilling musical odyssey with Honeycomb. Stepping away from their familiar sound, the trio seamlessly blends electronic, garage, and house music elements, unveiling a captivating side of their artistry previously untapped. An unexpected delight awaits as drummer Scarlett Stevens takes the spotlight, her ethereal vocals weaving a spellbinding tapestry that perfectly harmonises with the track's dreamy and introspective atmosphere. Prepare to be immersed in a world where genres intertwine and musical boundaries dissolve as San Cisco invites you to savour this enchanting evolution of their sound.
"Honeycomb is about the moreish feeling of falling in love. It's about self-love and self-confidence and the joy of food. It treads this fine line of not wanting to lose yourself to love but also surrendering completely to someone and the sweet feeling that comes with that." – San Cisco.
RELATED: Joan & The Giants Reveal Their New Masterpiece, 'Cool Kid'
Captured amidst the breathtaking coastal landscapes of Prevelly and Gnarabup in Western Australia's idyllic southwest, San Cisco teamed up with visionary director Caeley Wesson to breathe life into the ethereal realm of the track. The video clip unveils a mesmerizing dreamscape where reality and fantasy entwine in captivating harmony. With every frame, viewers are transported to a world where perceptions are subverted, and the ordinary transcends into the extraordinary.
"Caeley and I have always talked about doing something together and when she pitched the treatment for 'Honeycomb', I knew it was going to be really special," Scarlett explains. "The song and the beat is already so different for us musically and I love that the visuals reflect that." – Scarlett Stevens.
Although veterans of the Australian indie landscape, San Cisco continue to excite us with each release, showing us that they are truly one of the country's most unique bands. Honeycomb is available now, everywhere.