Sideshow Alley: Byron Bay Bluesfest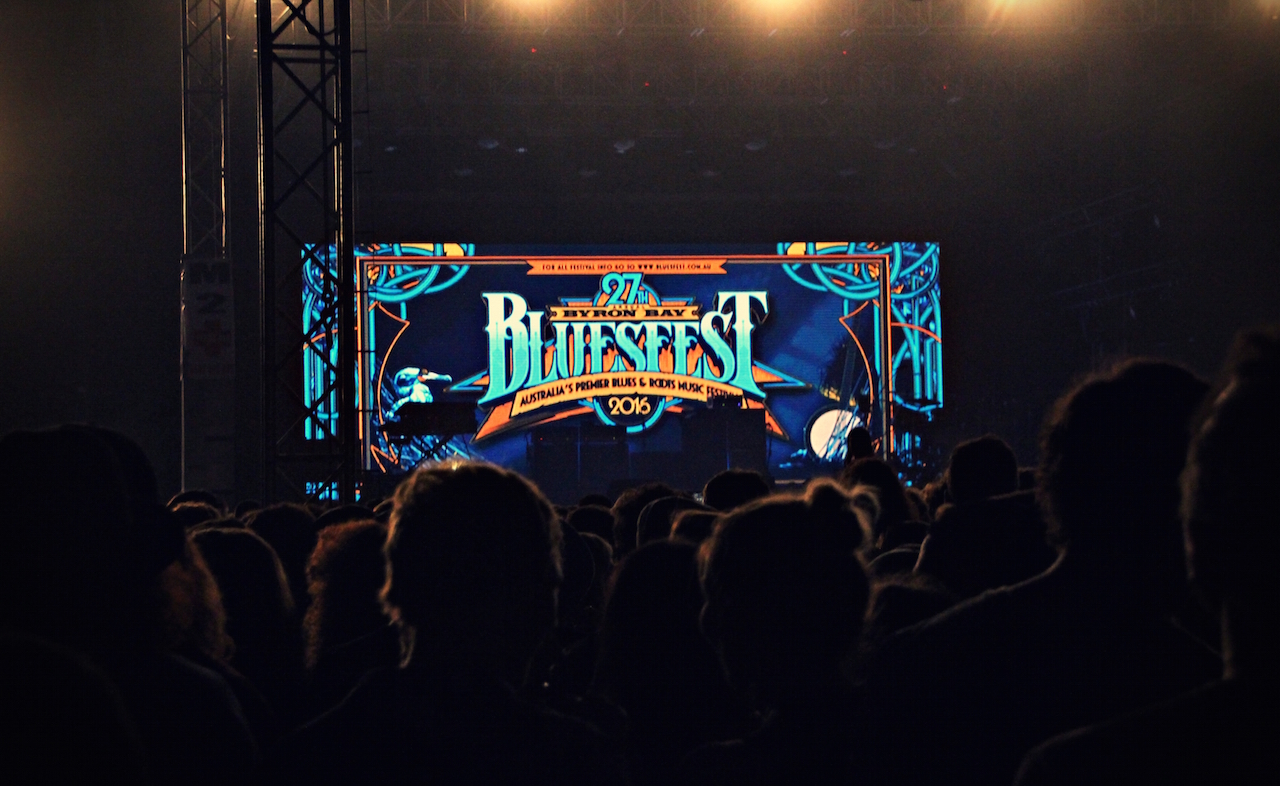 Byron Bay Bluesfest, year-in-year-out, brings together one of the best and most diverse music lineups for Australia's festival calendar. Taking over Once again,  Tyagarah Tea Tree Farm just outside of Byron Bay over the Easter long weekend, Bluesfest has something for everyone.
Its 2018 edition stars some of best new comers and older acts the festival has had in years. Just to name some, Bluesfest stages will be graced by Kesha, Asgeir, Lauryn Hill, Sheryl Crow, Tash Sultana, John Butler Trio and many, many more. Needless to say, Bluesfest 2018 is a must attend event for people of all ages.
However, with the festival only taking place in Byron Bay, not everyone can make it. Which is why we've put this handy guide together of all the acts who will be playing some other shows while in the country. The list will constantly be changing and updating so be sure to check back to see if you're favourite act will be heading your way anytime soon.
Byron Bay Bluesfest Sideshows
Asgeir
SUN 1 APR
Sydney City Recital Hall, Sydney
WED 4 APR
Melbourne Recital Centre, Melbourne
THUES 5 APR
Melbourne Recital Centre, Melbourne
TICKETS
Jose Gonzalez
THURS 29 MAR
Canberra Theatre Centre, Canberra
SAT 31 MAR
Sydney Opera House, Sydney
MON 2 APR
Melbourne Recital Centre, Melbourne
TUES 3 APR
Melbourne Recital Centre, Melbourne
TICKETS
Newton Faulkner
SUN 1 APR
The Factory Theatre, Sydney
MON 2 APR
Lizotte's, Newcastle
WED 4 APR
The Corner Hotel, Melbourne
FRI 6 APR
The Gov, Adelaide
SUN 8 APR
Jack Rabbit Slims, Perth
TICKETS
Youssou Ndour
WED 28 MAR
Sydney Opera House, Sydney
SAT 31 MAR
Hamer Hall, Melbourne
TICKETS
Juanes
MON 2 APR
Enmore Theatre, Sydney
WED 4 APR
170 Russell, Melbourne
TICKETS
Walter Trout
THURS 29 MAR
The Corner, Melbourne
SAT 31 MAR
The Factory Theatre, Sydney
TICKETS
Robert Plant & the Sensational Space Shifters
FRI 23 MAR
State Theatre, Sydney
SUN 1 APR
Palais Theatre, Melbourne
MON 2 APR
Palais Theatre, Melbourne
THURS 5 APR
Thebarton Theatre, Adelaide
SUN 8 APR
Riverside Theatre PCEC, Perth
TICKETS
Morcheeba
THURS 29 MAR
Metro Theatre, Sydney
FRI 30 MAR
170 Russel, Melbourne
TICKETS
Hurray For The Riff Raff
SAT 24 MAR
The Corner, Melbourne
MON 26 MAR
The Factory Theatre, Sydney
TICKETS
Canned Heat
THURS 22 MAR
The Basement, Sydney
FRI 23 MAR
The Factory Theatre, Sydney
SUN 25 MAR
Lizotte's, Newcastle
MON 26 MAR
Melbourne Recital Centre, Melbourne
WED 28 MAR
The Gov, Adelaide
TICKETS
Gov't Mule
MON 26 MAR
Metro Theatre, Sydney
TUES 27 MAR
The Corner, Melbourne
TICKETS
Benjamin Booker
THURS 29 MAR
The Factory Theatre, Sydney
SAT 31 MAR
The Corner, Melbourne
TICKETS
The New Power Generation
MON 26 MAR
170 Russell, Melbourne
WED 28 MAR
Enmore Theatre, Sydney
TICKETS
Micheal Franti & Spearhead
THURS 29 MAR
Tanks Arts Centre, Cairns
TICKETS
Gomez
TUES 27 MAR
Old Adelaide Gaol, Adelaide
SAT 31 MAR
Enmore Theatre, Sydney
SUN 1 APR
170 Russell, Melbourne
MON 2 APR
170 Russell, Melbourne
WED 4 APR
Metro City, Perth
TICKETS
Seu Jorge
SUN 25 MAR
Sydney Opera House, Sydney
WED 28 MAR
Melbourne Recital Centre, Melbourne
THURS 29 MAR
Melbourne Recital Centre, Melbourne
TICKETS
Byron Bay Bluesfest Lineup
Lauryn Hill
joining…
Kesha
Sheryl Crow
Melissa Etheridge
Juanes
Seu Jorge
Ziggy Alberts
Asgeir
Newton Faulkner
Afro Celt Sound System
Harry Manx
Harts
Holy Holy
William Crighton
Elephant Sessions
joining…
Youssou N'Dour
Seal
Micheal Franti & Spearhead
Jackson Browne
Jason Isbell and the 400 Unit
Gomez
Rag 'n' Bone Man
The Original Blues Brothers Band
Jimmy Cliff
The Wailers
Benjamin Booker
Hurray For The Riff Raff
Canned Heat
Walter Trout
Andre Cymone
The Teskey Brothers
joining…
Robert Plant & the Sensational Space Shifters
Lionel Richie
The John Butler Trio
Tash Sultana
The New Power Generation
Chic feat. Nile Rodgers
First Aid Kit
Jose Gonzalez
Morcheeba
Gov't Mule
Lukas Nelson & the Promise of the Real
The California Honeydrops
Eric Gales
Bobby Rush
Dumpstaphunk
Joe Louis Walker
Rick Estrin & the Nightcats