Sideshow Alley: Golden Plains Thirteen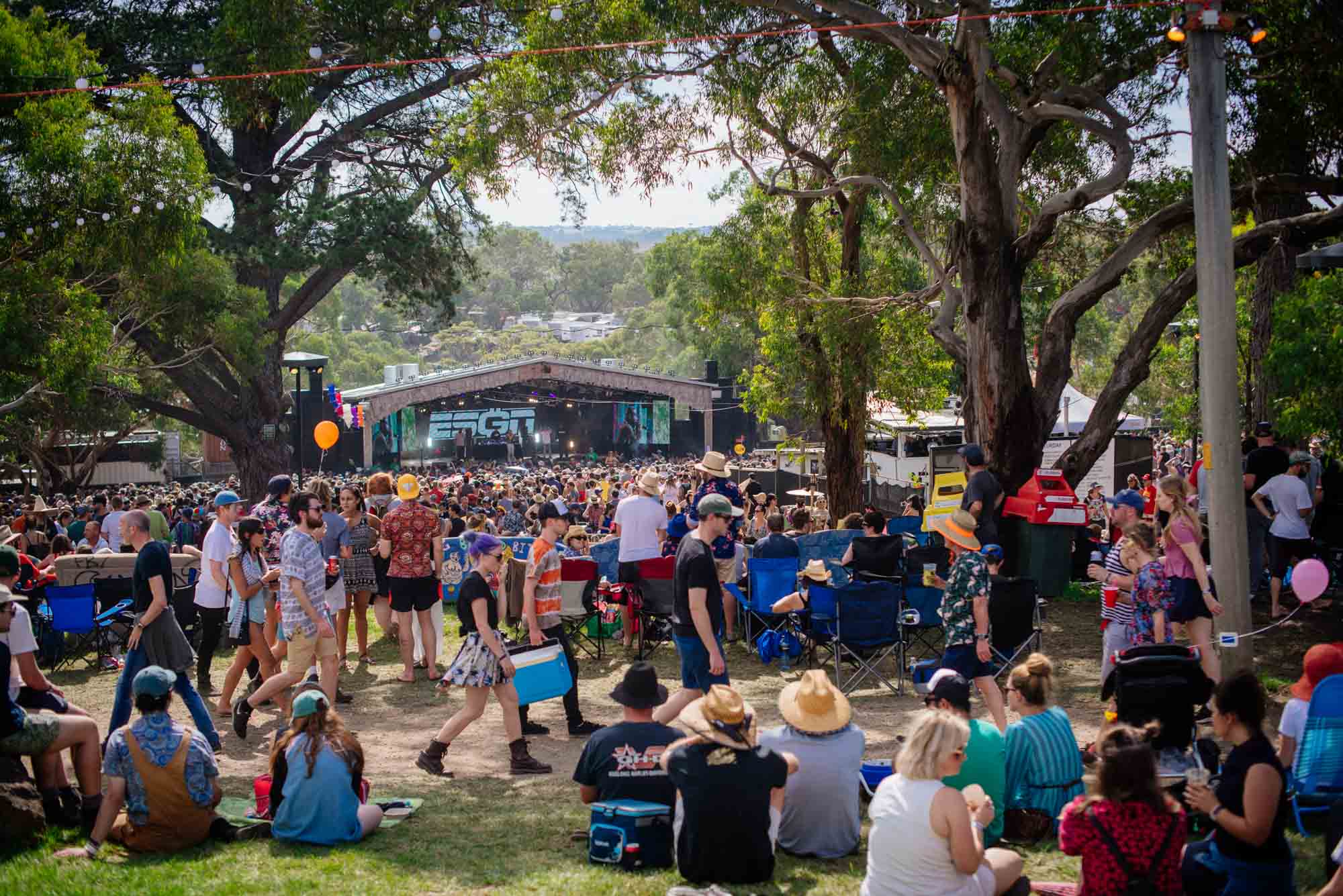 Update 29/10 8.50am: The Internet are no strangers to Australia and the seminal hip-hop group have announced a run of extra dates to support their slot at Golden Plains Thirteen.
Update 25/10 9.40am: Seminal shoegaze and post-punk group The Jesus and Mary Chain have announced a full run of Australian tour dates this March alongside their performance at Golden Plains Thirteen.
Original Post: Boasting one of the most unique, all-inclusive lineups to grace next year's festival calendar, Golden Plains Thirteen is sure to please everyone. The eclectic lineup of national and international talent isn't just exclusive to the festival, with some of the acts adding some sideshows to their Australian trip.
Headliners Happy Mondays are first off the rank, who'll be performing their seminal album, 'Pills 'n' Thrills and Bellyaches', in full. Additionally, Beach House—who've just released a new song, Alien—will extend their world tour to venues across the country. Not to mention Khruangbin and Liz Phair have added a couple of sideshows.
RELATED: Scope the full Golden Plains Thirteen lineup and ticketing information HERE.
Golden Plains Thirteen will prolong its no dickhead policy at the Supernatural Amphitheatre on 9, 10 and 11 March 2019. The ticket ballot just closed yesterday so, if you were unlucky to not place your interest, this is the only way to catch these amazing acts.
Check out the full list of Golden Plains Thirteen sideshows below including ticketing information for each show. This list will be updated as more performances get revealed.
Golden Plains Thirteen Sideshows
The Internet
SUN 3 MAR
Melbourne Zoo Twilights, Melbourne
WED 6 MAR
Sydney Opera House, Sydney
THURS 7 MAR
The Tivoli, Brisbane
TICKETS
The Jesus And Mary Chain
THURS 7 MAR
Sydney Opera House, Sydney
FRI 8 MAR
The Tivoli, Brisbane
TUES 12 MAR
The Forum, Melbourne
FRI 15 MAR
The Gov, Adelaide
SAT 16 MAR
Astor Theatre, Perth
TICKETS
Happy Mondays
SAT 2 MAR
Astor Theatre, Perth
SUN 3 MAR
HQ, Adelaide
THURS 7 MAR
Eatons Hill Hotel, Brisbane
FRI 8 MAR
Enmore Theatre, Sydney
SAT 9 MAR
The Forum, Melbourne
TICKETS
Beach House
TUES 26 FEB
The Triffid, Brisbane
THURS 28 FEB
Perth Festival, Perth
MON 4 MAR
Enmore Theatre, Sydney
WED 6 MAR
RCC Fringe, Adelaide
FRI 8 MAR
The Forum, Melbourne
TICKETS
Liz Phair
FRI 8 MAR
Oxford Art Factory, Sydney
MON 11 MAR
Croxton Bandroom, Melbourne
TUES 12 MAR
The Triffid, Brisbane
TICKETS
Khruangbin
TUES 12 MAR
Croxton Bandroom, Melbourne
WED 13 MAR
Croxton Bandroom, Melbourne – SOLD OUT
THURS 14 MAR
Metro Theatre, Sydney
FRI 15 MAR
Oxford Art Factory, Sydney – SOLD OUT
SAT 16 MAR
The Tivoli, Brisbane – VENUE UPGRADE
TICKETS
Golden Plains Thirteen Lineup
Happy Mondays
Beach House
Four Tet
The Internet
The Jesus and Mary Chain
DJ Harvey
Magic Dirt
Marlon Williams
Confidence Man
Acid Mothers Temple & The Melting Paraiso UFO
Liz Phair
Khruangbin
Amp Fiddler
Rhye
Millú & Pjenné
Gregor
Hatchie
Hieroglyphic Being
Honey
Raw Humps
Horatio Luna
DRMNGNOW
The Living Eyes
Flohio
Danny Krivit
Shannon & the Clams