Aunty Meredith Blesses Us With The Golden Plains Thirteen Lineup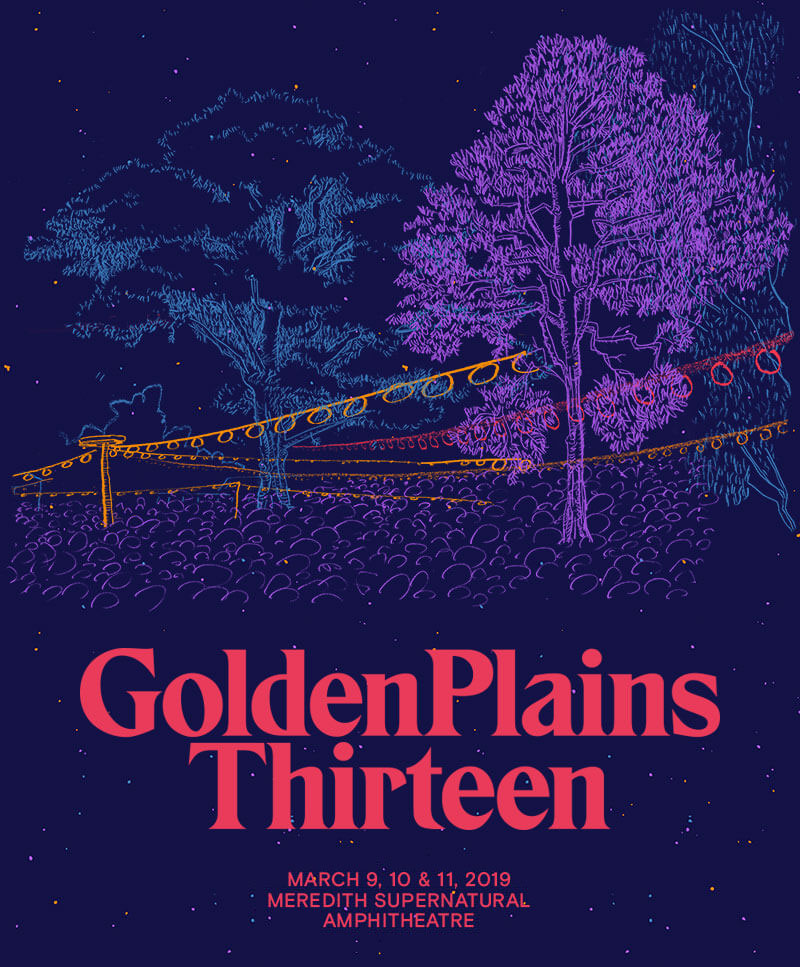 Aunty Meredith never ceases to disappoint. Her dedication and commitment to delivering an unforgettable festival experience, year after year, is joyous. Golden Plains Thirteen is upon us in 2019 and it's headlined by influential British rock band, Happy Mondays.
In accordance with the seminal '80s band, other greats joining in on Australia's most dynamic festival experience is Beach House, Four Tet, The Internet, The Jesus and Mary Chain, just to name a few. As always, Aunty Meredith likes to keep it weird so she's added acts like Acid Mothers Temple & The Melting Paraiso UFO, Horatio Luna, Millú & Pjenné, Khruangbin and more to the 2019 event.
Some Australian acts get a look in with the immense shoegaze talent of Hatchie and the returning wonder of Confidence Man. Not to mention the, now, worldwide sensation of Marlon Williams.
Golden Plains Thirteen will prolong its no dickhead policy at the Supernatural Amphitheatre on 9, 10 and 11 March 2019.
RELATED: See the stacked lineup for this year's Meredith Music Festival HERE.
Last year, Golden Plains ushered in such names as Mogwai, Big Boi, The Avalanches, Floating Points, Grizzly Bear, King Krule and more.
The ticket ballot is running right now until Tuesday 23 October HERE. There's no doubt tickets will not last long for Golden Plains Thirteen. Scope the full lineup below.
Golden Plains Thirteen Lineup Announcement
Happy Mondays
Beach House
Four Tet
The Internet
The Jesus and Mary Chain
DJ Harvey
Magic Dirt
Marlon Williams
Confidence Man
Acid Mothers Temple & The Melting Paraiso UFO
Liz Phair
Khruangbin
Amp Fiddler
Rhye
Millú & Pjenné
Gregor
Hatchie
Hieroglyphic Being
Honey
Raw Humps
Horatio Luna
DRMNGNOW
The Living Eyes
Flohio
Danny Krivit
Shannon & the Clams