Sideshow Alley: Good Things Festival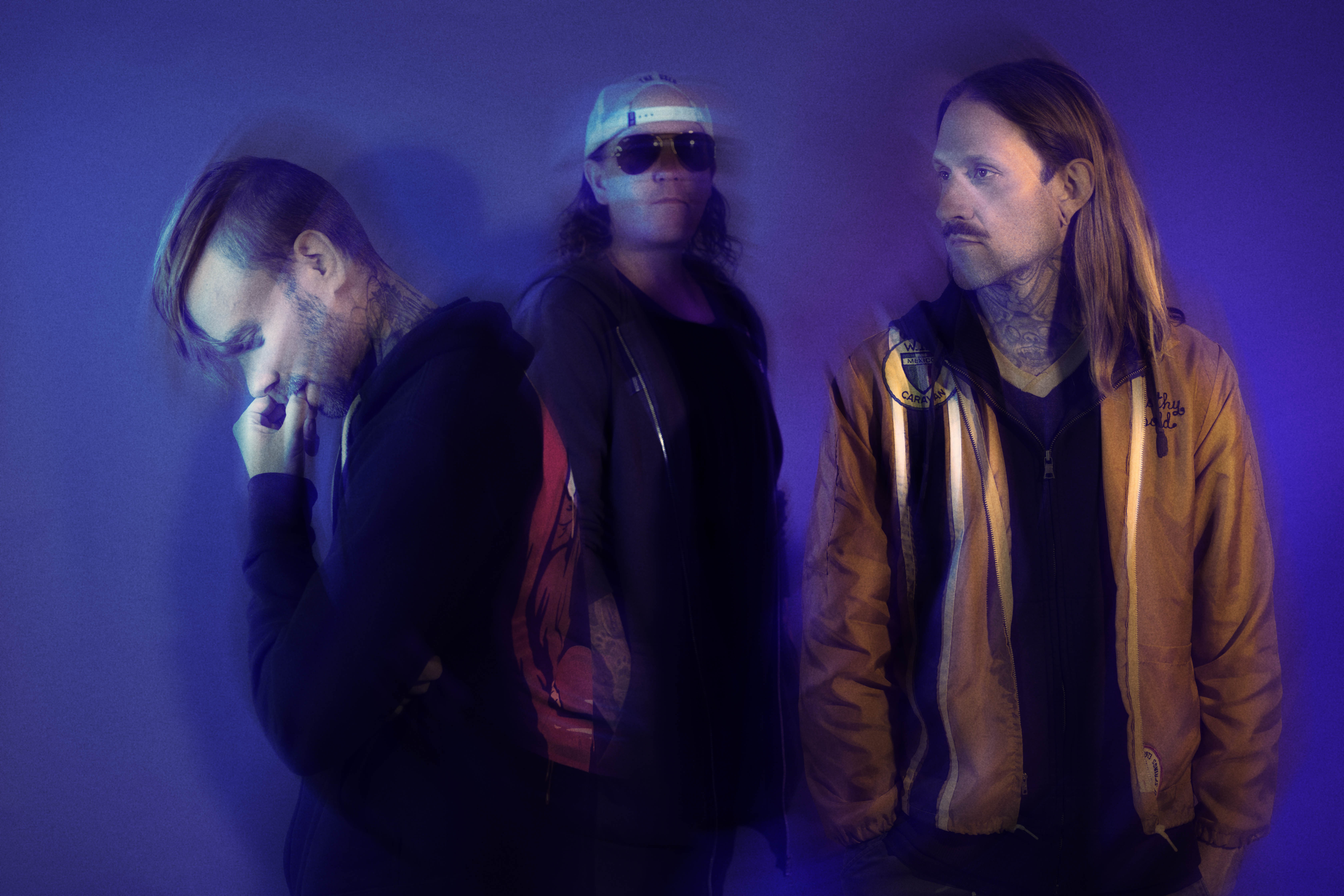 It's no doubt rock, heavy metal and punk is well and truly back in Australia, thanks in part to the announcement of Good Things Festival. Spawning a debut lineup of The Offspring, All Time Low, Dropkick Murphys, Bullet For My Valentine, Stone Sour more, it's no doubt fans have been eager for something like this for a long time.
With Dashboard Confessional and Mayday Parade already kicking off the sideshow action a couple weeks ago, more international heavyweights have come out thick and fast to play some additional shows while in the county. For Perth and Adelaide, you'll be getting some action with Gold Coast getting an exclusive—albeit random—show from All Time Low.
Tickets to Good Things Festival are still on sale HERE and won't be lasting much longer—seeing as through Melbourne has already had to upgrade venues from Melbourne Showgrounds to Flemington Racecourse.
RELATED: See the full lineup announcement for Good Things Festival HERE.
Check out the full list of Good Things Festival sideshows below including ticketing information for each show. This list will be updated as more performances get revealed. Tickets to all sideshows go on sale 9am AEST Friday 19 October.
Good Things Festival Sideshows
Dashboard Confessional
WED 5 DEC
HQ Complex, Adelaide
TUES 11 DEC
Metro City, Perth
THURS 13 DEC
Powerstation, Auckland
TICKETS
Mayday Parade
THURS 6 DEC
Powerstation, Auckland
WED 12 DEC
The Gov, Adelaide
THURS 13 DEC
Capitol, Perth
TICKETS
The Offspring
w/ Horror My Friend
WED 5 DEC
Thebarton Theatre, Adelaide
TICKETS
All Time Low
TUES 11 DEC
Coolangatta Hotel, Gold Coast
TICKETS
Dropkick Murphys
MON 10 DEC
HQ, Adelaide
TICKETS
The Used
TUES 11 DEC
Molo Live @ ANU, Canberra
TICKETS
La Dispute
TUES 11 DEC
Northcote Social Club, Melbourne
WED 12 DEC
Factory Theatre, Sydney
TICKETS
The Wonder Years
w/ Boston Manor
THURS 6 DEC
Stay Gold, Melbourne
MON 10 DEC
Oxford Art Factory, Sydney
TICKETS
Waterparks
w/ Palaye Royale
WED 5 DEC
Factory Floor, Sydney
THURS 6 DEC
Wrangler Studios, Melbourne
TICKETS
Scarlxrd
TUES 11 DEC
The Brightside, Brisbane
WED 12 DEC
Howler, Melbourne
WED 5 DEC
The Lair, Sydney
TICKETS
Good Things Festival 2018 Lineup Announcement
The Offspring (Performing 'Smash' In Full)
Stone Sour
All Time Low
Dropkick Murphys
Bullet For My Valentine
The Used
BABYMETAL
The Smith Street Band
Dashboard Confessional
Mayday Parade
La Dispute
Northlane
The Wonder Years
Waterparks
Tonight Alive
Scarlxrd
Emmure
Palaye Royale
Make Them Suffer
Waax
Boston Manor
Void Of Vision
Ecca Vandal
TICKETS
Good Things Festival
FRI 7 DEC
Flemington Racecourse, Melbourne
SAT 8 DEC
Parramatta Park, Sydney
SUN 9 DEC
Brisbane Showgrounds, Brisbane