Sideshow Alley: Meredith Music Festival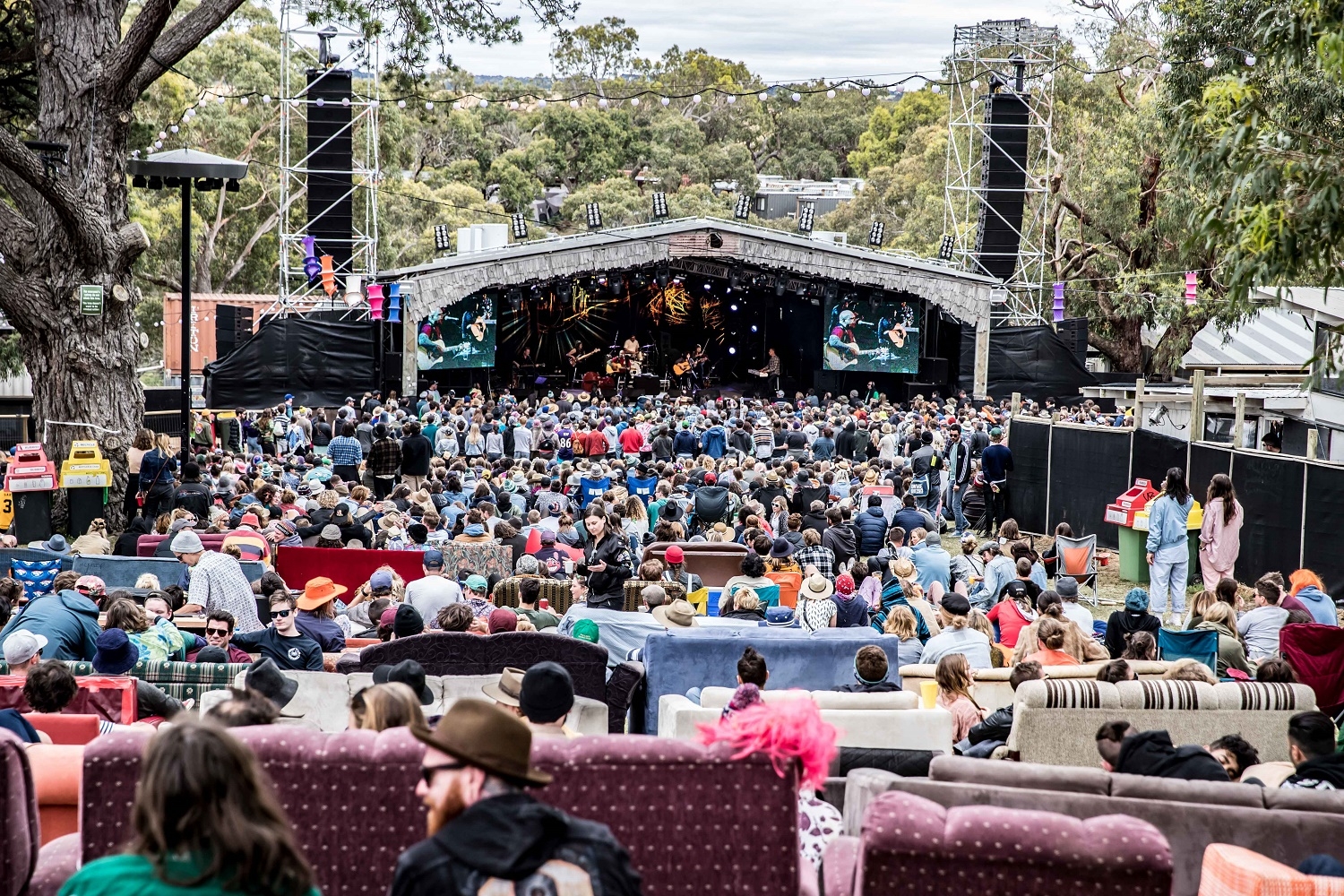 Meredith Music Festival continues to be the country's leader in music lineup diversity. For its 2018 edition, the festival pulled out all the stops with, arguably, its best lineup yet. For more, sideshows are the only way to experience the brilliance.
Just like clockwork, Meredith Music Festival has, once again, sold out for all punters. If you scored a ticket, good on you. If not, all hope is not lost as a handful of the international acts are pulling some more stops while in the country. The lineup—which boasts The Presets, Sampa The Great, Time For Dreams, Laura Jean, Roza Terenzi, Montero—was quick to sell out.
Some big names such as The Breeders and Panda Bear announced additional sideshows as well as Waxahatchee—who will be touring with Kevin Morby.
Meredith Music Festival returns between Friday 7 December and Sunday 9 December.
Scope the full list of sideshows below. It will be updated with shows being added, upgraded and sold out.
Meredith Music Festival 2018 Sideshows
Panda Bear
THURS 13 DEC
Melbourne Recital Centre, Melbourne
SUN 16 DEC
Sydney Opera House, Sydney
TICKETS
The Breeders
WED 28 NOV
The Capitol, Perth
TUES 4 DEC
The Triffid, Brisbane
WED 5 DEC
Canberra Theatre, Canberra
SAT 8 DEC
Corner Hotel, Melbourne
FRI 30 NOV
Sydney Opera House, Sydney
TICKETS
Waxahatchee
THURS 22 NOV
The Foundry, Brisbane
TUES 27 NOV
Corner Hotel, Melbourne
WED 28 NOV
Northcote Social Club, Melbourne
THURS 29 NOV
Northcote Social Club, Melbourne
TICKETS
Meredith Music Festival 2018 Lineup
The Breeders
Billy Bragg
The Presets
Yaeji
Sampa The Great
Panda Bear
The Founding Father of House Lil Louis
Laura Jean
Pond
DJ Jnett
Mambali
Montero
Nadia Rose
The Aints!
The Pharcyde
Mildlife
Mental As Anything
Roza Terenzi
The Native Cats
Mim Suleiman
Tourist Kid
Time For Dreams
Zeitgeist Freedom Energy Exchange
DJ Lady Erica
Scott & Charlene's Wedding
The Seven Ups