Sideshow Alley: Splendour in the Grass 2019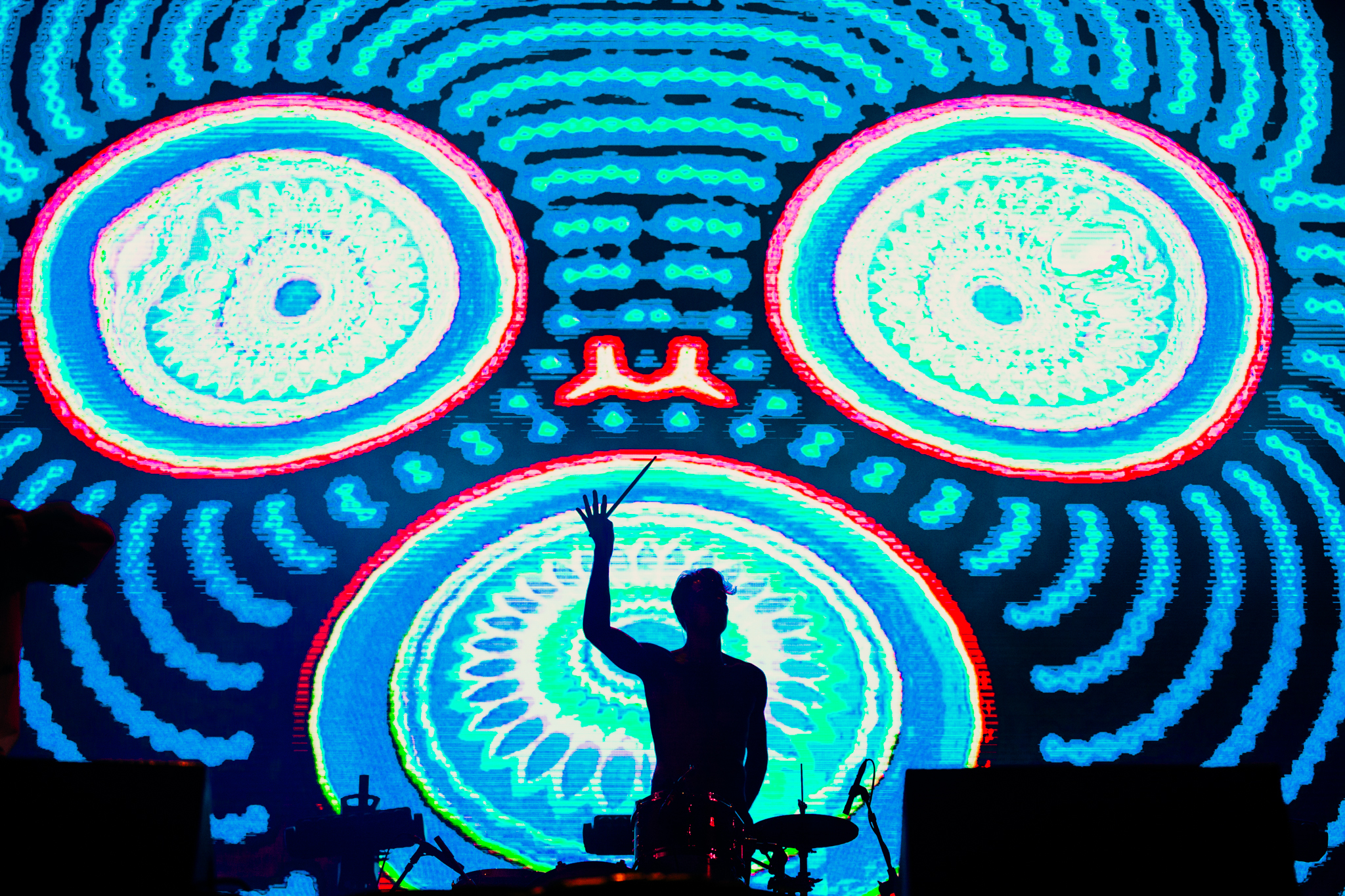 Update 15/03 8.30am: Splendour in the Grass headliners Childish Gambino and SZA have announced their run of sideshows as well as rising hip-hop artist Russ. It follows Gambino's history-making set at this weekend's Coachella and the release of his new film co-starring Rihanna, 'Guava Island'.
Original Post: We've had just over a week to digest the Splendour in the Grass lineup and buy (or miss out on) tickets. For those unlikely to snag a ticket or didn't want to make the trek to Byron Bay Parklands this year, there's just been a massive stack of sideshows to feast on.
In typical Splendour fashion, sideshows are all limited to Sydney and Melbourne with a couple of Perth, Newcastle and Adelaide shows thrown in for good measure. Some of the big international highlights this year who'll be making extra spots around the country include Friendly Fires, The Midnight, James Blake, Tycho, The Streets and many more.
RELATED: Could The Middle East be Splendour's "Mystery Oz Act"? Read more HERE.
Tickets for Splendour in the Grass sold out in less than five hours yesterday. For more information on the festival, go HERE.
Check out the full list of Splendour in the Grass sideshows below including ticketing information for each show. This list will be updated as more performances get revealed.
Splendour in the Grass 2019 Sideshows
Childish Gambino
SUN 14 JULY
RAC Arena, Perth
WED 17 JULY
Rod Laver Arena, Melbourne
WED 24 JULY
Qudos Bank Arena, Sydney
TICKETS
SZA
WED 17 JULY
HBF Stadium, Perth
FRI 19 JULY
Hordern Pavilion, Sydney
TUES 23 JULY
Margaret Court Arena, Melbourne
TICKETS
Russ
MON 15 JULY
Festival Hall, Melbourne
TUES 16 JULY
Hordern Pavilion, Sydney
TICKETS
Tycho
TUES 23 JULY
Forum Theatre, Melbourne
WED 24 JULY
Sydney Opera House, Sydney
TICKETS
Friendly Fires
SUN 21 JULY
170 Russell, Melbourne
MON 22 JULY
Metro Theatre, Sydney
TICKETS
James Blake
FRI 19 JULY
The Forum, Melbourne
WED 24 JULY
Enmore Theatre, Sydney
TICKETS
Foals
MON 15 JULY
Margaret Court Arena, Melbourne
WED 17 JULY
Hordern Pavilion, Sydney
SUN 21 JULY
Metro City, Perth
TICKETS
Catfish and the Bottlemen
MON 22 JULY
Hordern Pavilion, Sydney
THURS 25 JULY
Margaret Court Arena, Melbourne
SUN 28 JULY
HBF Stadium, Perth
TICKETS
The Streets
TUES 16 JULY
Metro City, Perth
THURS 18 JULY
Festival Hall, Melbourne
FRI 19 JULY
Enmore Theatre, Sydney
TICKETS
The Lumineers
MON 22 JULY
Enmore Theatre, Sydney
TICKETS
FIDLAR
FRI 12 JULY
Metropolis, Fremantle
SUN 14 JULY
Lion Art Factory, Adelaide
WED 17 JULY
Croxton Bandroom, Melbourne
SAT 20 JULY
Cambridge Hotel, Newcastle
SUN 21 JULY
Metro Theatre, Sydney
TICKETS
Little Simz
THURS 18 JULY
Factory Theatre, Sydney
SUN 21 JULY
Corner Hotel, Melbourne
TICKETS
Maribou State
WED 17 JULY
Sydney Opera House, Sydney
THURS 18 JULY
Forum Theatre, Melbourne
TICKETS
Local Natives
FRI 19 JULY
Oxford Art Factory, Sydney
SAT 20 JULY
The Espy, Melbourne
TICKETS
Sam Fender
TUES 23 JULY
Corner Hotel, Melbourne
WED 24 JULY
Oxford Art Factory, Sydney
TICKETS
HONNE
FRI 19 JULY
Corner Hotel, Melbourne
SAT 20 JULY
Factory Theatre, Sydney
TICKETS
Jacob Banks
SUN 21 JULY
Oxford Art Factory, Sydney
MON 22 JULY
Corner Hotel, Melbourne
TICKETS
The Nude Party
THURS 18 JULY
The Curtin, Melbourne
FRI 19 JULY
The Lansdowne, Sydney
TICKETS
Charly Bliss
FRI 19 JULY
The Curtin, Melbourne
TUES 13 JULY
The Lansdowne, Sydney
TICKETS
Phony Ppl
TUES 23 JULY
Northcote Social Club, Melbourne
WED 24 JULY
The Lansdowne, Sydney
TICKETS
The Midnight
WED 17 JULY
Corner Hotel, Melbourne
THURS 18 JULY
Oxford Art Factory, Sydney
TICKETS
K.Flay
WED 17 JULY
Oxford Art Factory, Sydney
THURS 18 JULY
Howler, Melbourne