Snoop Dogg Keepin' Cool With New Single & Album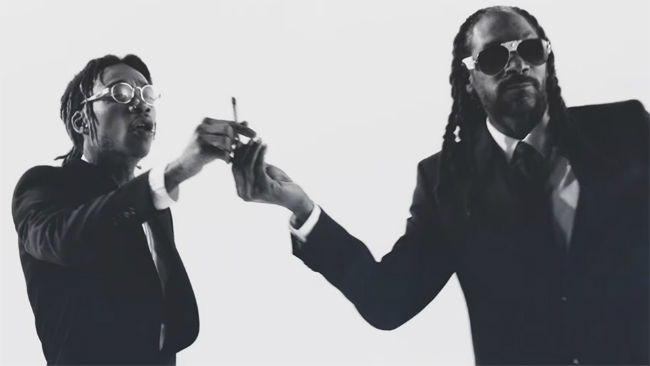 After such an amazing release with De La Soul last week, expectations are high as West Coast legend Snoop Dogg prepares to release 'Cool Aid'. Snoop has called the new album his first hip-hop release in five years despite releasing 'Bush' last year, which boasted collaborations from Stevie Wonder, Charlie Wilson, and Kendrick Lamar.
Returning in boisterous fashion, he's teamed up with fellow stoner and past collaborator Wiz Khalifa for Kush Ups, a trap-inspired smokers' anthem. Despite his prominent reputation in the classic gangster rap genre, this definitely isn't Snoop's finest. Now in his 40s, his joyful, simplistic party lyrics are starting to feel cheesy and leaving no real lasting impression. We're going to have to puff-puff-pass on this one.
Somewhat making up for this disappointment, he debuted yet-to-be-released track Fireworks on Jimmy Kimmel just days ago. Reminiscent of old-school Snoop, Fireworks is a step in the right direction with story-based lyrics and strong G-funk elements.
While it's great to have the legend return to the rap game, our eyes are set on the full album, which will feature collaborations with Jeremih, Swizz Beatz, Timbaland, Just Blaze, E-40 and more. We're hoping the stellar line-up makes up for a disappointing leading single.
Keep your eyes peeled for 'Cool Aid' when it drops in July!