Splendour in the Grass 2019 – Day 3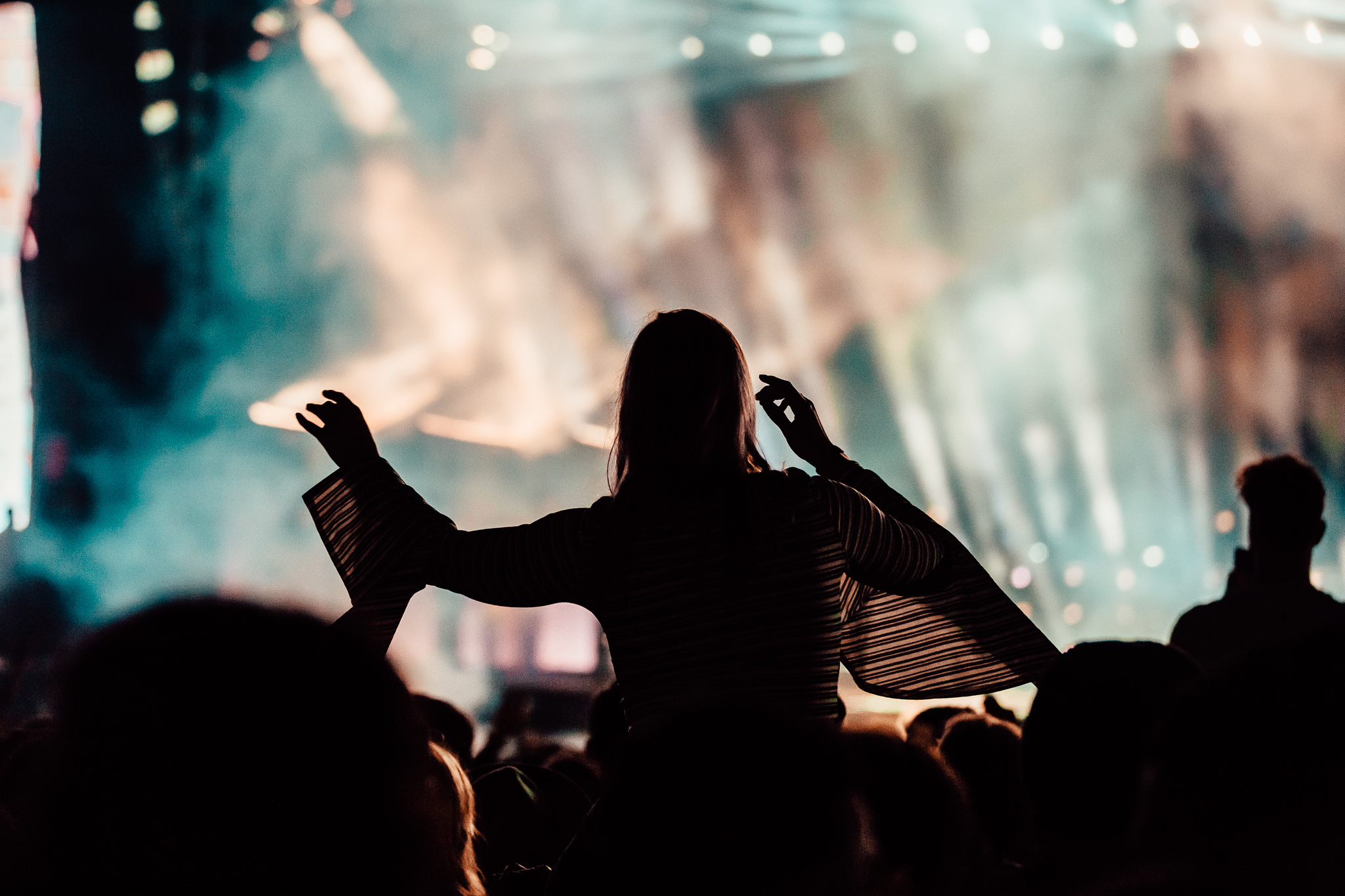 When word came through late on Saturday evening that US headliner Chance the Rapper was pulling out of his scheduled Sunday night slot due to "illness" (*cough* Album launch *cough*), there were murmurs on the buses, and around the fields at Splendour in the Grass that the final day was suddenly taking a downturn in quality. But, thanks to a quick call up from Aussie hip-hop legends the Hilltop Hoods, and a good excuse for many punters to look beyond their chance to see Chance, the final day of the festival turned out just as strongly as the preceding two.
Sultana-posting favourites The Rubens took over the Amphitheatre as the sun sank behind the hill late in the afternoon, putting on one of their best performances to date for those gathered. Their set list flowed, and it was the constant peppering of super familiar tunes that reminded you just how many huge tracks the Menangle group have produced, and why they're so popular. From more rollicking numbers like Halleluljah to the tender moments of Lay It Down, the band looked like they wanted to give this Splendour set their full attention.
RELATED: Splendour in the Grass day 2 review HERE.
Part-way through their set, they launched into a refrain of Same Drugs by Chance the Rapper, cheekily wishing him good health. Later on, towards the back end of a stellar set, Melbournian drummer/singer/producer G Flip graced the stage to unleash one hell of a drum solo, and sing Sarah's line from their 2018 track Never Ever. The additional star power sent an excited and packed mosh pit into overdrive, which pushed through to a closing one-two combo of Hoops and Million Man.  
James Blake's set in the Amphitheatre was long-awaited for a throng of fans who hadn't caught him live in Australia since 2016's SITG, and following a string of quieter, more chilled-energy artists hitting the main stage throughout the afternoon, Blake's supremely settled and soulful brand of electronica landed like a feather on a soft, cosy doona.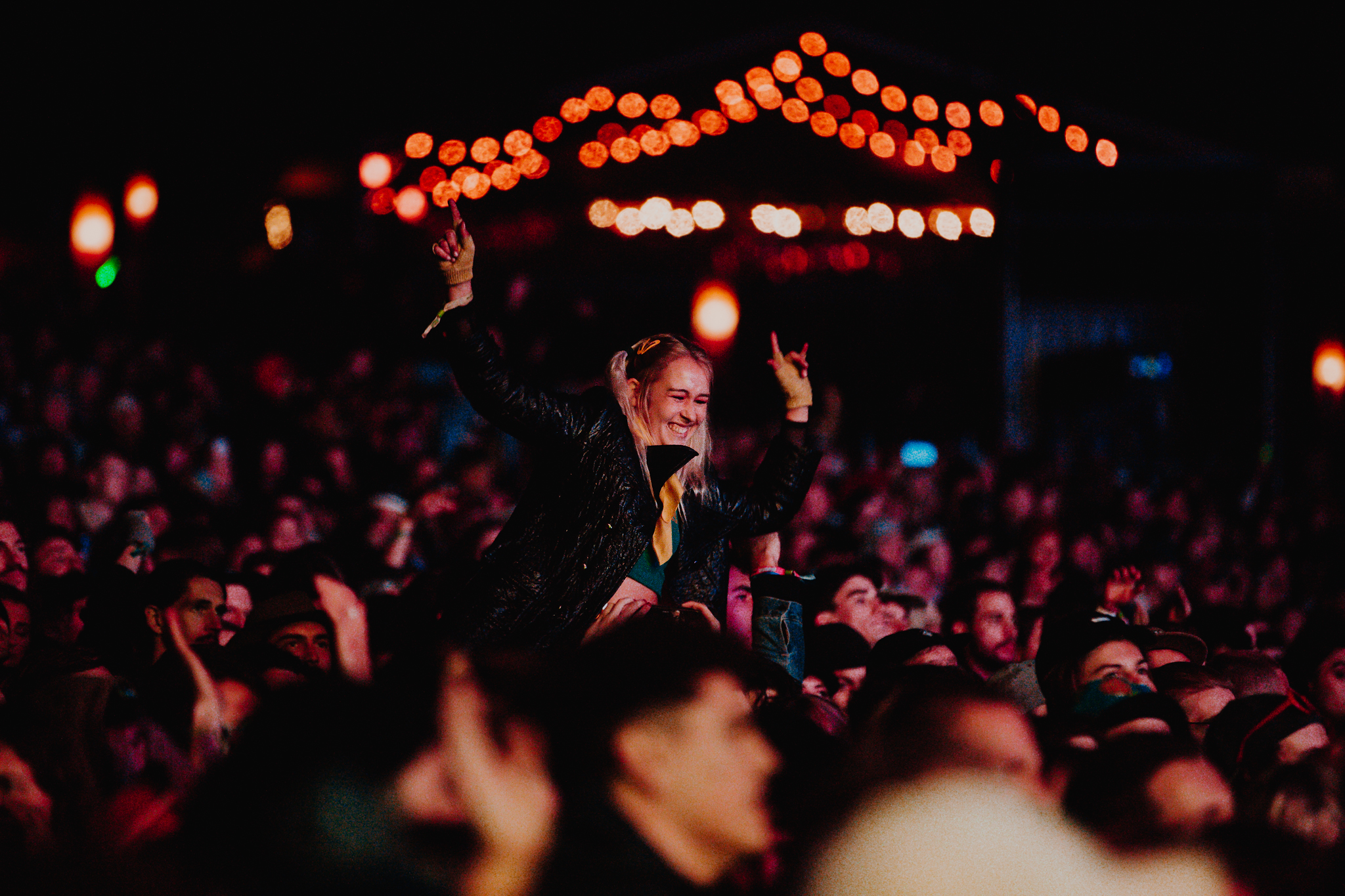 He had a commanding presence, despite his hushed tones, and smooth chords, and soon rows and rows of fans were swaying in waves.
Unfortunately for many, the chilled vibe was cause for a bout of hypothermia, not helped by the previous, equally mellow set from Matt Corby (despite a surprise appearance by Tina Arena in that set), and a steady stream of punters moved towards warmer climes offered by the GW McLennan and the Mix Up Stage. In this reviewer's opinion, Blake's set was begging for a later, more sultry spot at the GW stage, where an intimate vibe can keep crowds tight-knit and toasty.
Cosmo's Midnight have had a huge 2019 so far, becoming mainstays in every Australian indie-tronica/dance playlist, and their efforts were rewarded with a full-beyond-the-brim Mix Up Stage later in the evening. From their C.U.D.I opener you could sense that crowds were raring to unleash a boogieing storm, with back-tent stragglers setting up their own little dance circles.
With many punters who would have filled out the Amphitheatre for the originally billed Chance the Rapper set moving beyond the grassy hill, the Mix Up Stage felt like an underprepared platform for the performance that What So Not brought to close the EDM element of Splendour 2019. Ringed by a tree-like structure lined with synthesisers and drum machines, and strapped into guitars for maximum shred, they went all out on a range of influences like Rüfüs du Sol and Silverchair (bringing out Daniel Johns for a cover of the latter's hit Freak) while his own tracks from last year's 'Not All The Beautiful Things' album.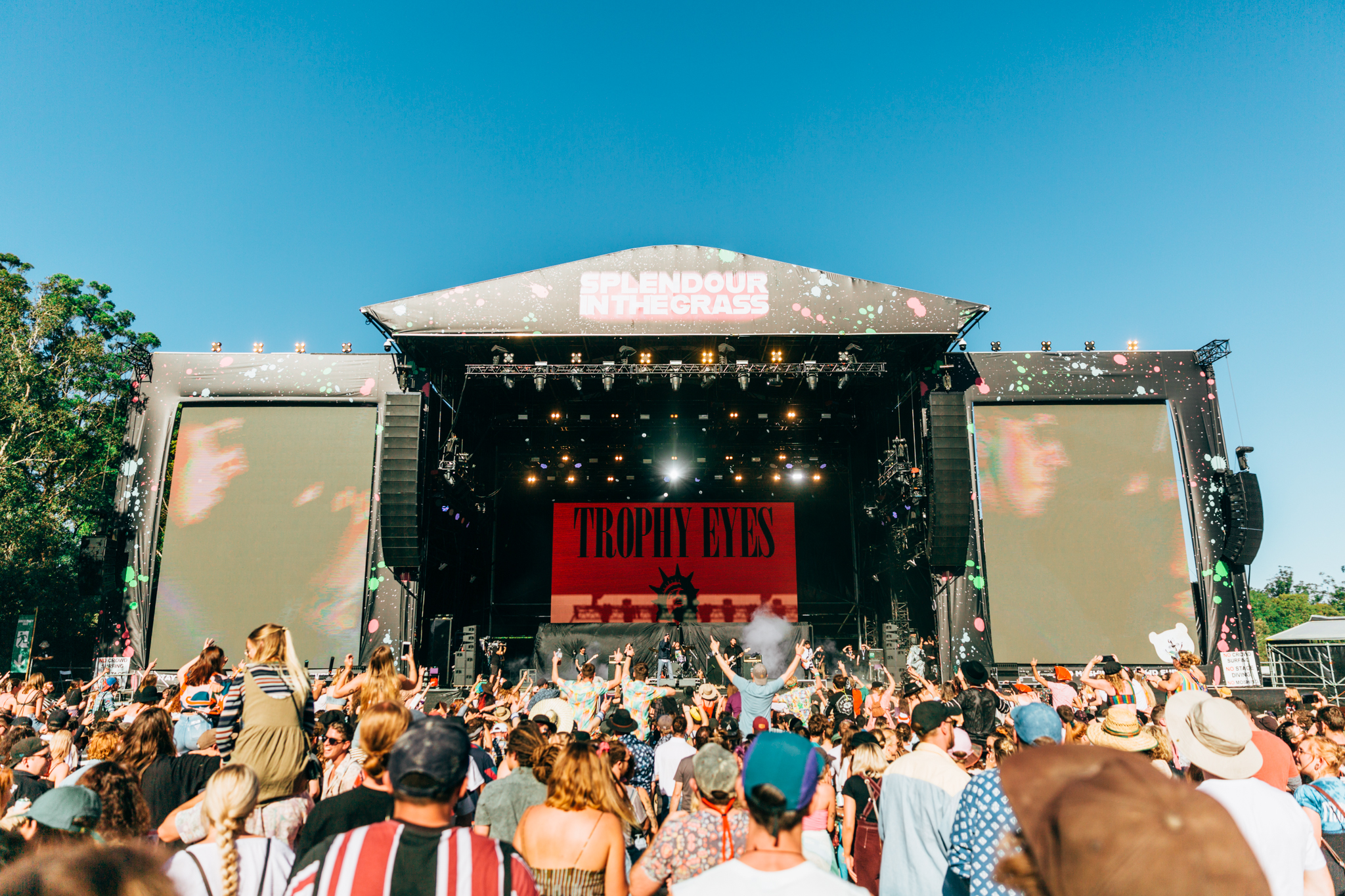 Splendour's music is only ever matched by the festival atmosphere curated by the pros of the game at the North Byron Parklands, so it would feel disrespectful to not shout out some of the incredible activations and experiences built in 2019 for punters. The Iconic's Laundromat "secret" dance party was a huge hit, asking curious (or perhaps Omo-loving) attendees to crawl through a washing machine into a warm, pumping, and tight space where local DJs spun some incredible tunes.
Similarly Carlton Dry's Keg Party was a wish-come-true for beer fans who have always wanted their festivities to happen on the inside of the trusty metallic froth receptacle, and while this reviewer couldn't stretch the company card to head to a three-course long lunch at the Iceberg Lounge, all reports point to a Bondi-worthy level of sophisticated festival fearing.
Adios for another year, and thanks for all the memories…