Stonefield Make A Crushing Return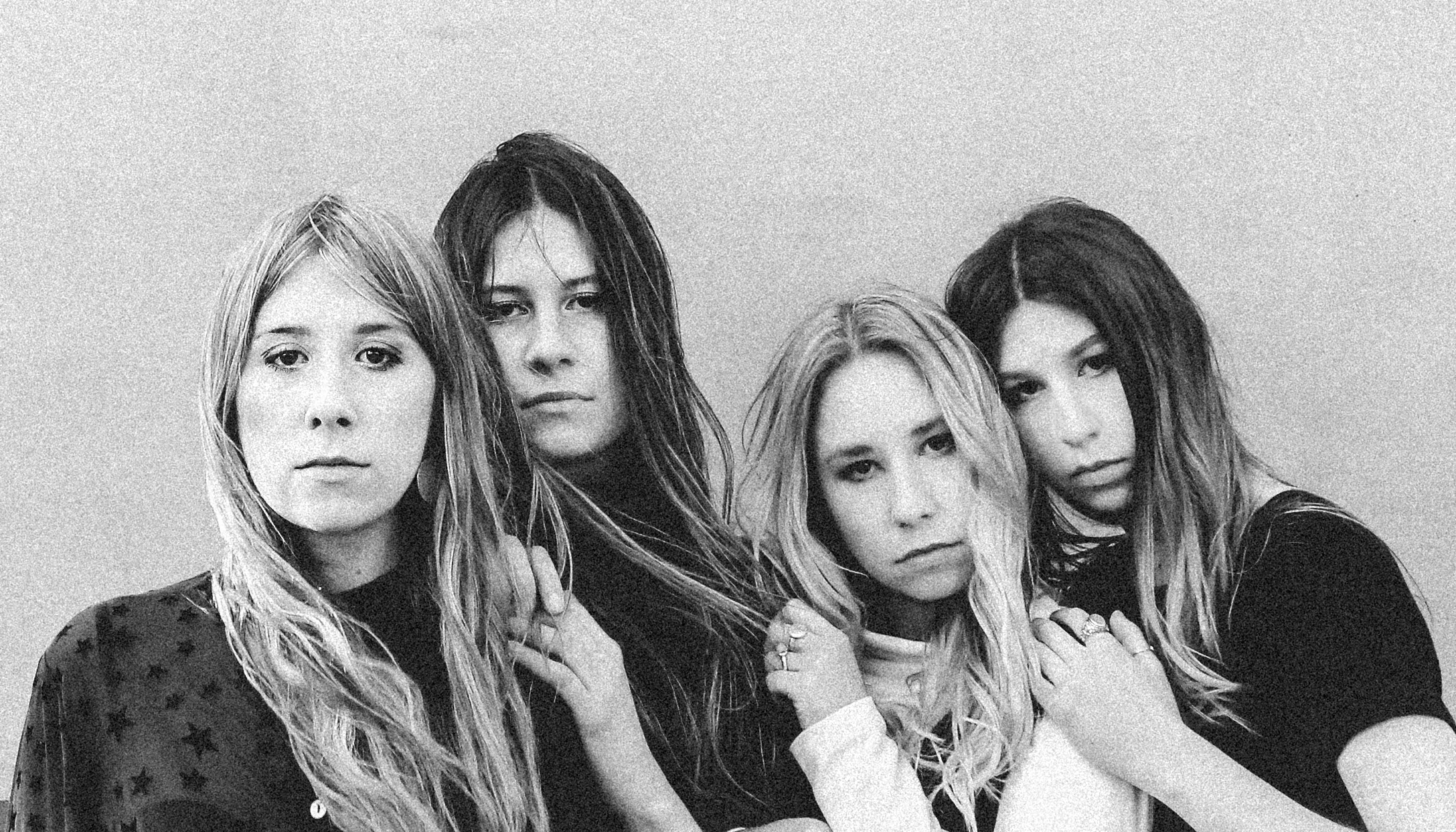 By definition, Stonefield were always psychedelic. On their fast return to the studio, however, the sister four-piece have made a crushing, warped new single that signals a change in currents for this rising rock band. Delusion is their latest and it also comes with news of a new record label signing.
Delusion is sludgy, yet beautiful. It's a perfect evolution for a group that began in high school, impressing Australia with their'70s-inspired classic rock and Led Zeppelin covers. Two albums down, the Melbourne band have continued to double-down on their lucid musical influences. Now, on Delusion, Stonefield have made their most impressive rock statement yet. Black Sabbath would certainly be proud of this one.
A mosaic of sounds and emotions, Delusion keeps it light on the vocals—performed marvellously by Amy Findlay—and focusses on the chugging guitar work. The tones coming from these girls' guitars is immense—as if colliding all their previous work into this one concoction of acid guitar rock. As well as the tracks sonics taking a universal approach, the song was born from the hypnotic inevitability of human existence:
"Delusion was inspired by an overwhelming feeling of knowing you are a speck in the universe, getting lost in your own mind. We ventured away from classic song structure to create more of a journey, exploring synth sounds to support our love of a hypnotic sounding riff," explained Stonefield.
As well as the incredible new single, Stonefield have also announced they've signed to local record label, Flightless—home to such greats as King Gizzard & the Lizard Wizard, Leah Senior, The Babe Rainbow and more. A new album is on the way an Delusion is just a drop in the ocean of what to expect.
Stonefield will be launching Delusion at two very special shows in early February in Sydney and Melbourne. They'll also be spending a considerable time in the USA where they'll be playing a residency in LA and joining the infamous Levatation Festival. Stream the power of Delusion below and scope their limited tour dates, too.