Sugar Mountain 2018's Best Boiler Room Sets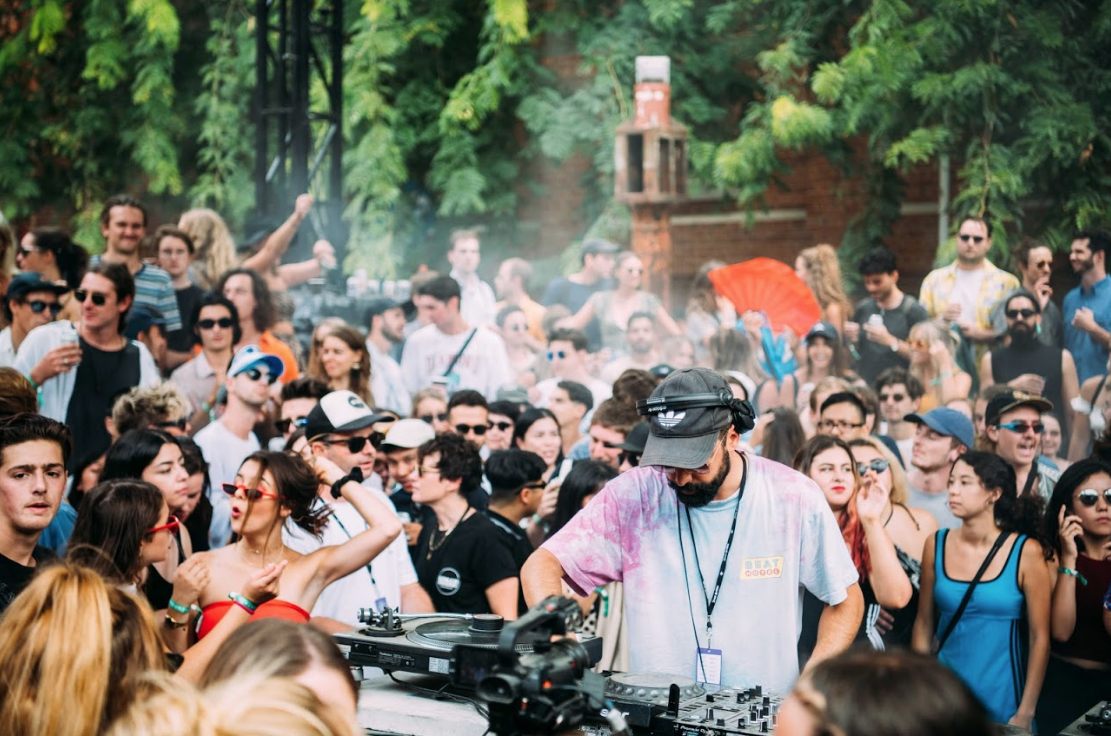 A big draw card to Melbourne's premiere art house music festival Sugar Mountain is the live streamed Boiler Room stage which runs parallel to the main stage. This year had one of best lineups to grace Australian shores—and the continuous live stream over the webs—which boasted a varied line-up of both international and local DJs.
In many ways, the peculiar stage set-up embodied the heart of the Sugar Mountain experience, with its emphasis on a more communicative audience experience over more traditional, stare-at-the-stage-and-sway live music set-ups.
Early afternoon sets at the Boiler Room from local legends Love Deluxe and Fantastic Man set the tone nicely, with enough space for punters to dance freely and catch more than a glimpse of the action deep in the pit. While Love Deluxe broke in the audience with an ambient, synth-driven set, Fantastic Man picked up the pace with funkier, disco-indebted vibes. Later, was a more traditional Chicago/Detroit style house set by German DJ Gerd Janson that helped ease in the night. Closing out the Boiler Room later on was a more upbeat genre-crossing set by Honey Djion that included house, disco, soul—even carefully timed snippets of Martin Luther King's 'I had a dream' speech, and then a harder, more base-heavy techno set by Shanti Celeste. Both were worthy contenders for some pretty notable acts on the main stage.