Sugar Mountain Unveils Stacked Timetable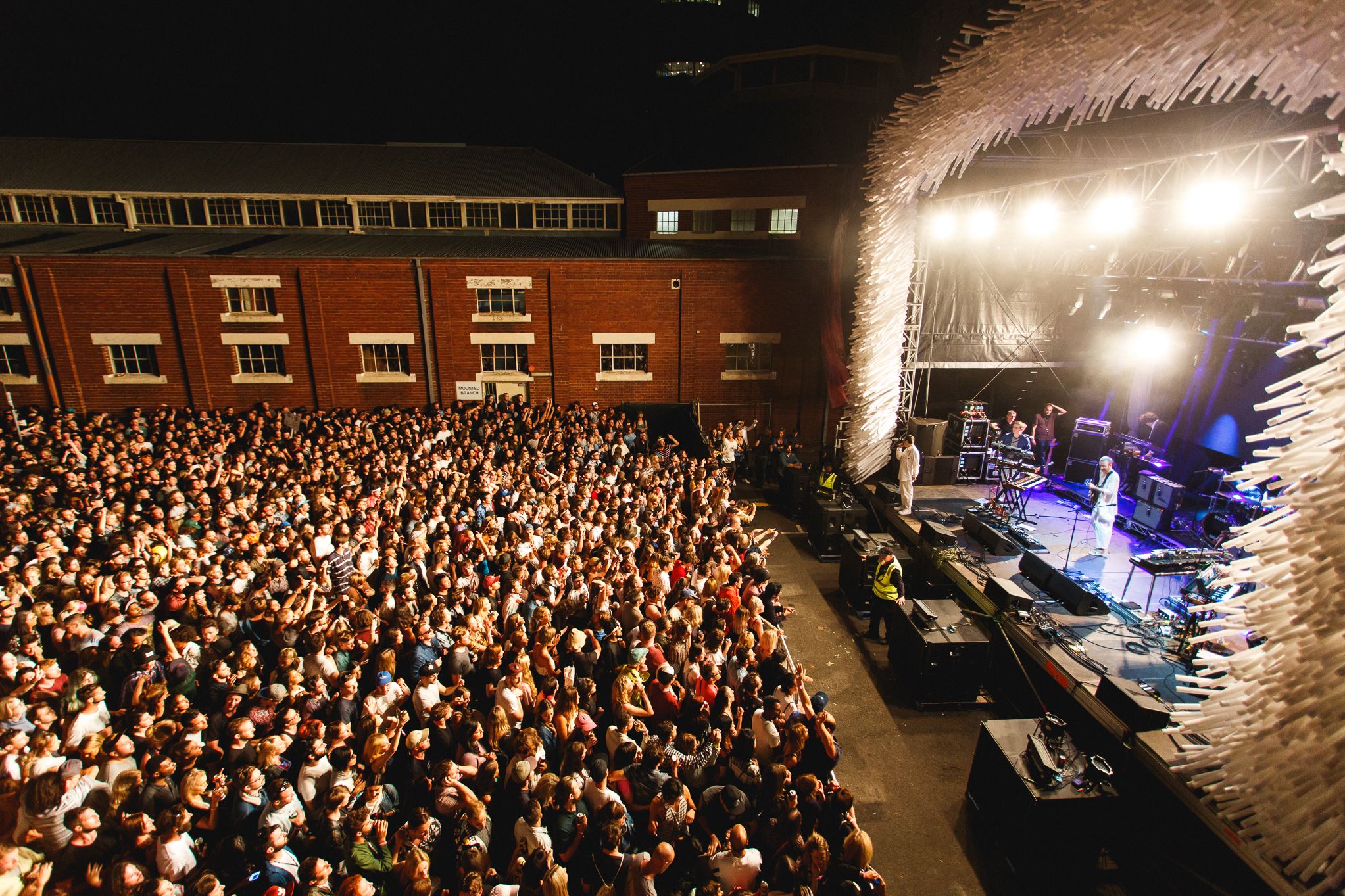 Happening this weekend, Melbourne's most diverse arts and music festival, Sugar Mountain, will take over the Melbourne Arts Precinct with some of the hottest and newest national and international acts buzzing around this year.
This year's lineup features such massive acts as Cut Copy, Joey Bada$$,  Sevdaliza, Love Deluxe, Jamila Woods and many more. With three stages—including the world famous Boiler Room—there's plenty to catch during the day. Thankfully, clashes are on the lower side this year with fantastic spread during the acts and enough downtime to grab a drink and have a small groove in the Boiler Room on your way to the main stage.
Cut Copy will close things out before Joey Bada$$ will get things a little sweaty; Sevdaliza has the task of closing the Merlyn Theatre stage. Be sure to arrive at doors as not to miss Stella Donnelly, Beaches, Body Type and Actress as they all have mid-afternoon sets to weave you through to sundown. Keep cool and be sure to check out the newly announced food menu, taking place of the Sensory Restaurant of years past.
The festival's not been without a few tumbles with one of the big headliners, J Hus, cancelling his appearance and his additional Australian shows due to measures out of his control. Acting swiftly, organisers added one of the country's finest hip hop crews, A.B. Original.
See the timetable below and, as Sugar Mountain so breezily put it, "Fax your crew and get planning…" Final release tickets are on sale HERE.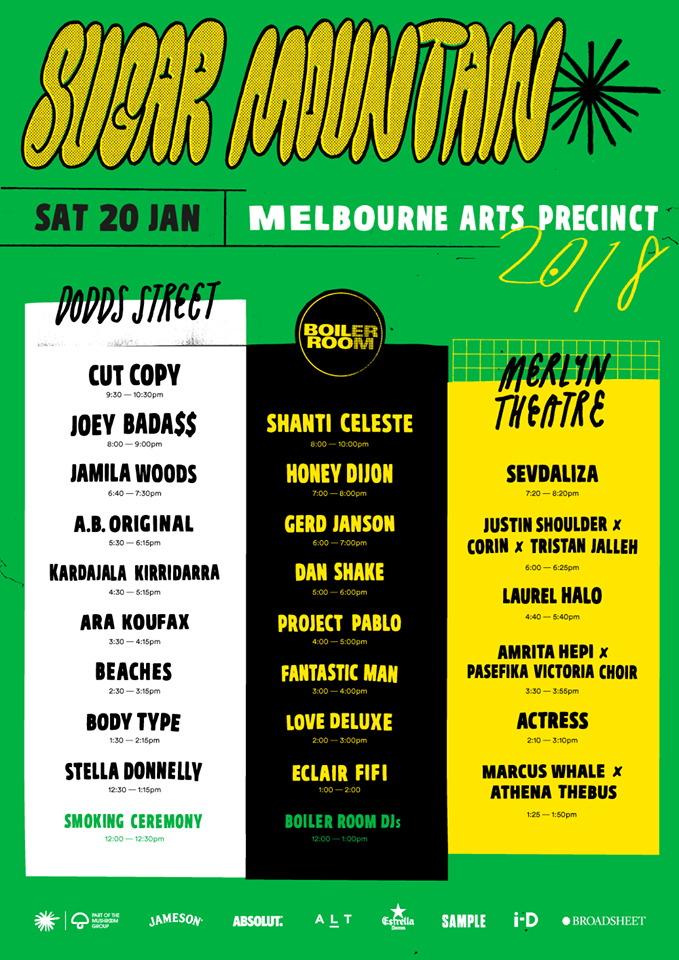 Sugar Mountain Lineup Announcement
A.B. Original
joining…
Honey Dijon
Gerd Janson
Shanti Celeste (off broadcast)
Dan Shake
Project Pablo
Éclair Fifi (off broadcast)
Fantastic Man
Love Deluxe
joining…
Actress (UK)
Ara Koufax
Beaches
Body Type
Cut Copy
Dan Shake (UK)
Eclair Fifi (UK)
Fantastic Man
Gerd Janson (GER)
Honey Dijon (USA)
J Hus (UK)
Jamila Woods (USA)
Joey Bada$$ (USA)
Kardajala Kirridarra
Laurel Halo (USA)
Love Deluxe
Project Pablo (CAN)
Sevdaliza (NED)
Shanti Celeste (UK)
Stella Donnelly
Art
VIA ALICE feat. Waangenga Blanco x Khalif Diouf (USA)
Amrita Hepi x Pasefika Victoria Choir
Justin Shoulder x CORIN x Tristan Jalleh
Hiroyasu Tsuri (JPN) x Jun Inoue (JPN)
Marcus Whale x Athena Thebus