SWiiMS Drop Dreamy EP 'Through Waves', Featuring Standout Track 'Let You Down'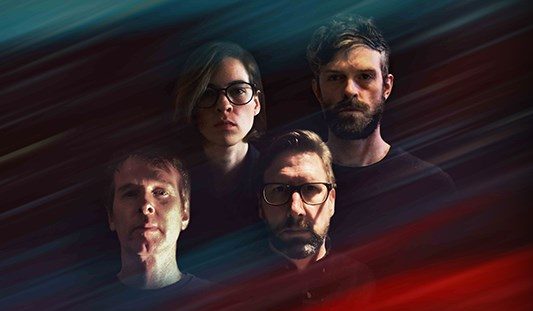 Canadian indie-rock four-piece SWiiMS recently dropped their debut EP 'Through Waves', providing an especially tasty slice of sonic goodness with track 'Let You Down'.
'Let You Down' was the second release from their EP, wherein the group fuse indie-rock and dream-pop elements with new wave shading, creating pieces both angsty and beautifully melodic. The Toronto-based band comprises of talented artists Ken Hume (drums), Colin Thompson (guitar), Mai Diaz Langou (vocals/guitar) and Cian O'Ruanaidh (bass).
RELATED: DEKLEYN ARE BACK WITH ANOTHER LUSH TUNE 'WHAT WE COULD BE'. READ HERE
Throughout the six-track EP, SWiiMS establish a clear signature sound, characterised by infectious melodies and charmingly hazy instrumentation. This is exemplified in 'Let You Down', a poetic track carried by washed-out guitars, mellow drums and the languid, effortless vocals of lead singer Mai.
Lyrically, 'Let You Down' captures the essence of romantic struggles, with the band explaining "it details the stages of the relationship, from the beginning of infatuation and all-absorbing intensity to the bitter conclusions of failed experiences."
Be sure to check out the 'Through Waves' EP and standout track 'Let You Down' now!