Synge Unleash Relentless Debut EP, 'Vacant Minded'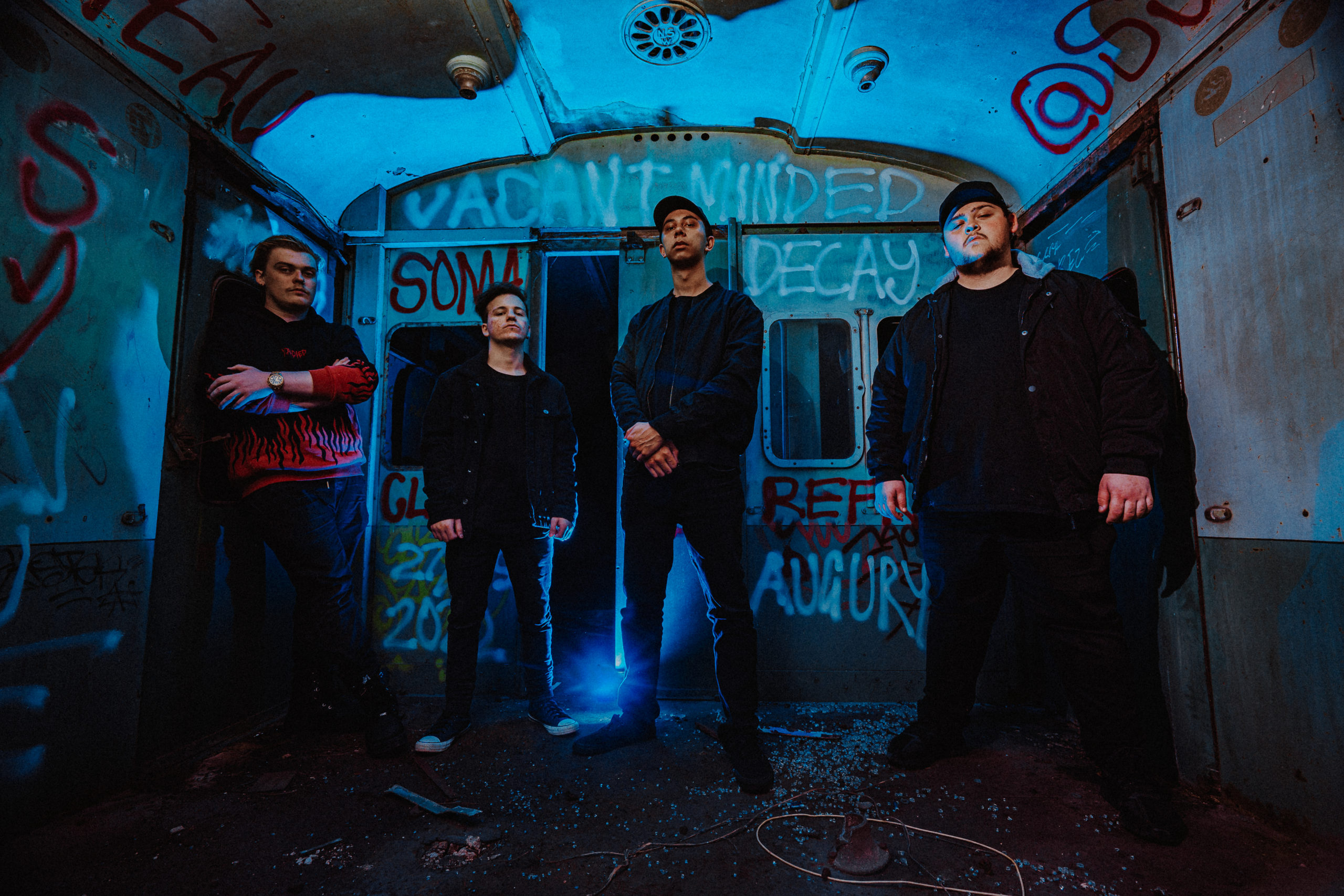 Synge have set the benchmark with an exciting and fierce new offering for all that is heavy. The wait is over, and the Eora/Sydney based four-piece have finally given us their debut EP 'Vacant Minded', a relentlessly blistering five-song narrative loaded with anarchic textures and cumbersome themes.
'Augury' launches straight into it. A foreboding introduction progresses into uncompromising drumming and convoluted riffage, before Ethan Davies' menacing vocals take the floor. The swung time in this song adds to the chaotic complexity, and the chorus is merciless in its attack and its depth. Musical brilliance and ominous lyrics open the door for focus track 'Clarity'. You can sense the wall of sound moments coming but nothing can prepare you for how hard they hit. The EP's second track is five minutes of metalcore virtuosity that grips you tight and hauls you through the vortex of an intense chronicle.
RELATED: RedHook Confront Sexual Assault on New Single 'Jabberwocky'
The midway point of the EP gives us the debut single 'Refract' in what seems like an appropriate time to reflect on beginnings and foundations, with the group's trademark intricacies permeating the structure and rewarding the listener for each second of attention given, cramming as much aptitude as possible within the span of three minutes. Then 'Soma' explodes onto the scene, ferocious with monumental guitars that bite down with extreme intensity, and vivid divergence between gritty and clean vocals. Vicious and savage in its delivery, it sets the stage perfectly for the final track 'Decay' to provide a mammoth finale. It caps of a colossal journey through the minds and creative capacities that Synge have to offer, penetrating in their execution and mesmerising listeners with a hypnotising aroma.
'Vacant Minded' has further developed Synge's profile in a fantastic way, with their new music winning over new fans and landing themselves as prime up and comers in a competitive heavy Sydney scene. It's honest, hard-hitting and riveting; all fans of anything metal will want to get across this new and electrifying contribution from Synge.