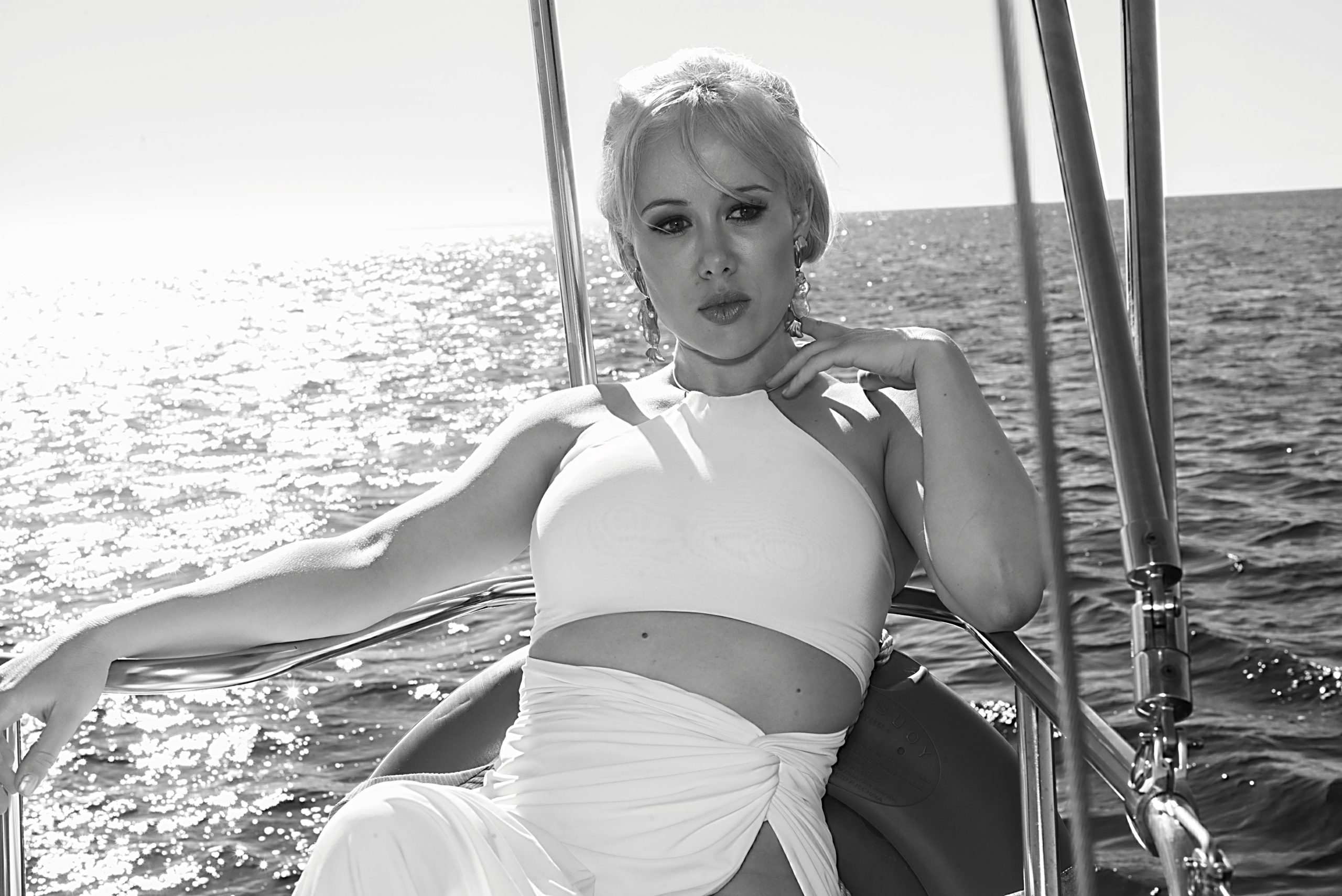 Melbourne based Goth Pop songstress Babalon has just released her new single and music video Dark Lady. The video was recently premiered via us, right here. Dark Lady reveals the insidious nature of emotional and psychological abuse, and the complexity of the resulting trauma (a shadow self or Dark Lady.) We thought we'd throw Bablon the aux cable to find out what tunes she's digging at the moment.
Radiohead
As big a band as they are; with every album being a chart topper, they're not a band that can really be pigeon holed. All their songs are for me beautiful and catchy and memorable but not in a straight forward conventional pop way. If you were to compare them to their peers they don't conform to one particular sound and the listener has to adapt their concept of what a genre is how it is formed or even if it is a necessary construct. In Rainbows is my favourite album of theirs.
Robert manos
Robert Manos flew under the radar for a lot of people and he hasn't come out with another project since Angel Road. His album has a flow from start to finish that is pretty soothing and engaging. The album had a very electronic and organic sound to it aided by the stripped back programmed beats that are clean short sharp and brilliant.
Deadmau5
You don't have to be into dancing and raves to love Deadmau5: An electronic genius, he may as well be a mood altering drug. One only has to watch videos of his studio set up to see what a master mind he really is. Every song he makes demands your attention and gets you up and moving. I particularly love the soundtrack for Polar, and the song Nosedive, which literally everyone should listen to.
The Black Queen
The sound is dark, sexy, moving, emotional, touching and driven. It's music that you can listen to in the bedroom, driving your car, working out or on the dance floor. The music is driven by the beat and there's something very sexual and attractive about that. They're album Fever Daydream was the main inspiration behind the direction myself and Dorian West went in for the production on the album Draconis.
Trent Reznor/ Nine Inch Nails (but mainly David Lynch)
From his heavy 90's industrial to his melodic film scores everything Trent does is gold. He has this driving emotional rage and soulful eery style that can be seen in his work with Nine Inch Nails and Atticus Ross. He was involved in the soundtrack for Lost Highway, one of my favourite films, for it's exploration into time travel. David Lynch is in my opinion, one of the great seers of our time.
Babalon's latest single, Dark Lady is available everywhere, now.