Take 5 With Chef's Special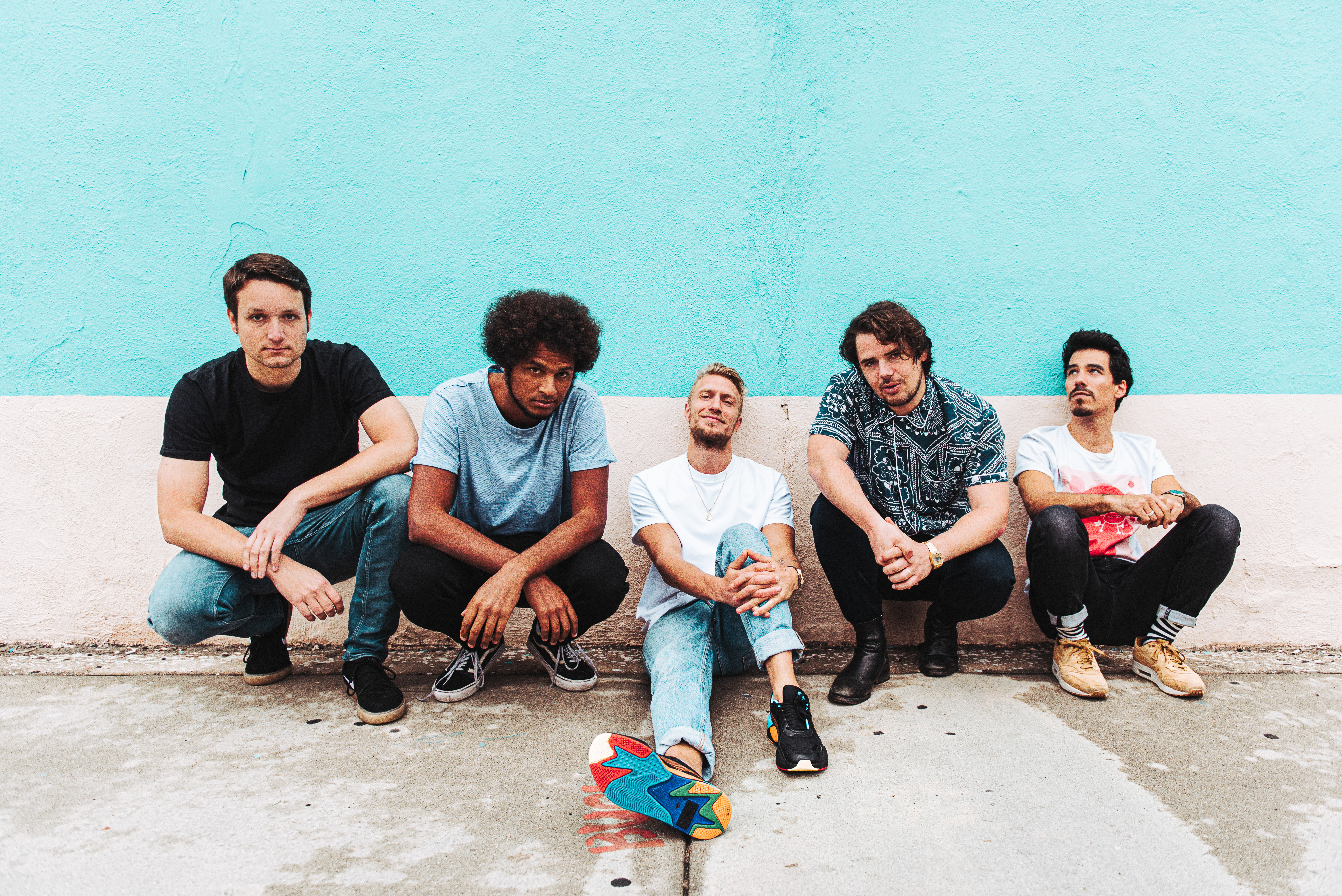 Netherland's very own Chef Special have recently released their new record Unfold which has been received with rave review. They've played some big festivals and recently completed a USA tour alongside Twenty One Pilots. We thought we'd hand it over to the 5 piece to find out who they're listening to.
Flume – Amber
It's hard to choose a particular Flume track because they are all amazing. He's always on the cutting edge of sound design and continues to surprise with sounds that you've never heard before. Trying to find out and recreate what he (and some others like Laxcity, SOPHIE, Louis the Child) might have done is a great exercise, and gave us inspiration for the sounddesign of our own record.
Chance the Rapper ft. Francis and the Lights – The Big Day 
This song is a great example of saying a lot with few words. It's basically this one line over and over again:
"Oh my God, think it's the greatest day of my life. So glad you arrived. But the only way to survive is to go crazy yeah the only way to survive is to go crazy."
Yet everytime it feels different and paints a different picture, it could mean anything. That makes it special and very re-listenable.
RELATED: CHEF'S SPECIAL RETURN WITH NEW ALBUM 'UNFOLD'. READ HERE
Paul Simon –  Still Crazy After All These Years 
He is one of the greatest songwriters of all time if you ask us, and again it is very hard to pick one of his songs. But this one particularly never ceases to give us goosebumps. The way the lyrics are poetic yet relatable, the ingenious yet very logical sounding chord scheme, and of course the high pitched "Ooooooooooh still crazy" at the end of every verse, that compels you to sing along, it's all magic.
Vampire Weekend –  This Life 
The imagery and the flexibility of Ezra Koenig's lyrics are always inspiring. Their latest album Father of the Bride is again full of inventive and sorta non-conventional writing, while at the same time he makes you feel like it's all very natural, almost like you already knew the lyrics before you ever heard them. This song is a good example. Listening to these types of lyrics really motivates to explore new lyrical approaches for ourselves.
Magic City Hippies – Franny
"Miami's latest genre-defying dynamos", as they call themselves, have a lot of good and original sounding songs. They're also very funny every once in a while. There's something very powerful about good music with humour in it!