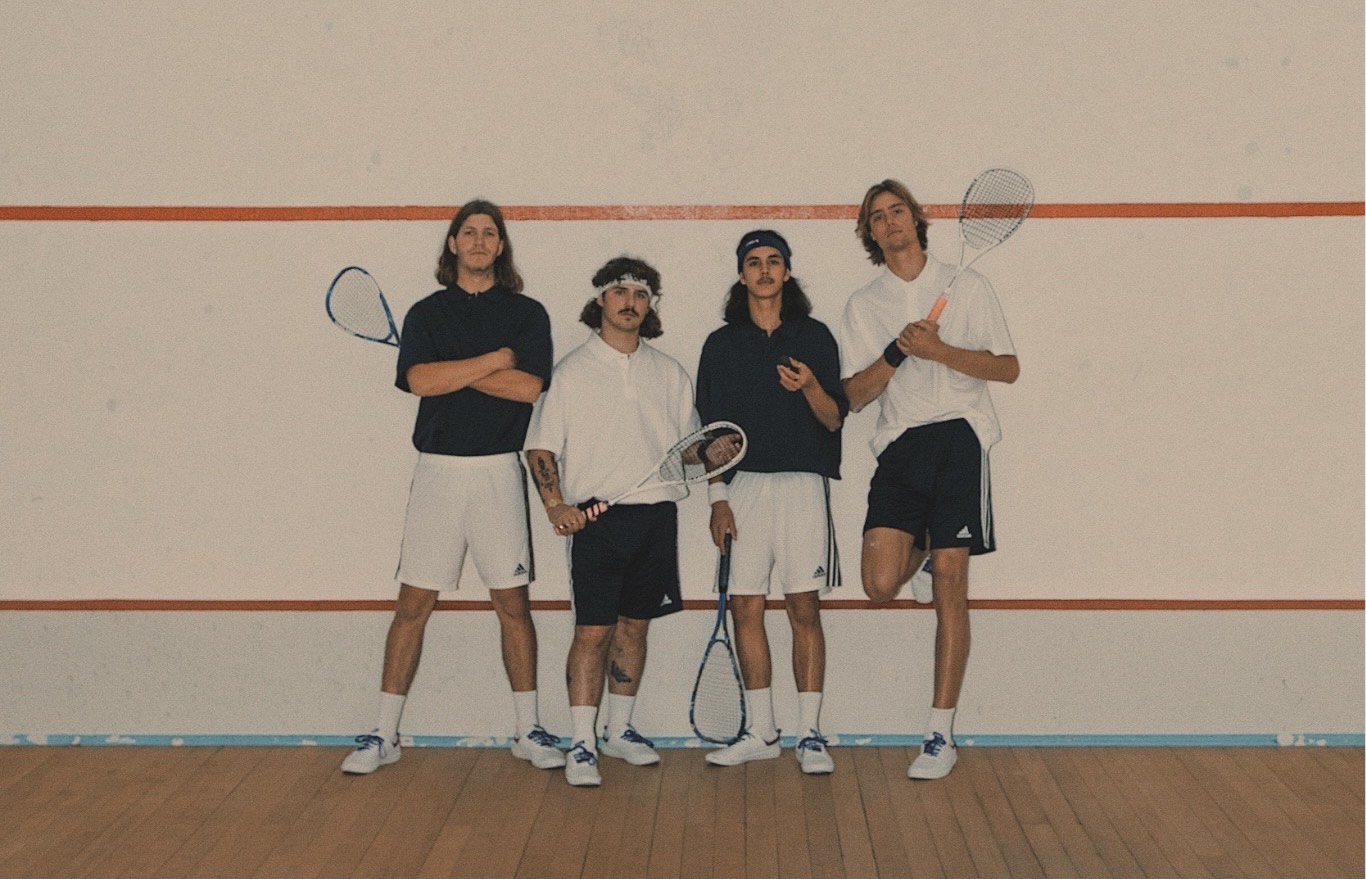 Western Australian indie rock four piece, DICE recently unveiled their super fun and catchy new single, Double Esspresso. It's three and half minutes of sun soaked goodness. As smooth as your favourite Monday morning coffee! To get to know the band a little better, they've shared with us their five favourite tunes of the minute. 
AHHHH! – Teen Jesus and The Jean Teasers 
Everything about this song is so loud and fun; the girls from the east coast have nailed it on the head. You can play this song when you're angry, sad or even happy – it's the perfect belter. TJATJT are a force to be reckoned with!!
Sweetness – Adam Newling
Emerging from the haze in 2021; this track instantly grabbed our attention and pulled at our heart strings from the go. From the desperation in Adam's vocals to the complex build of an orchestra of guitars, strings, synths and harmonica as the song progresses; Sweetness has been one of the opening tracks to our several down south tour drives this year. We can't wait for Adam to get over to the West Coast.
Garbage Man – Bugs 
The 2016 Debut Album 'Growing Up' has made us realise there is no need to grow up… just yet. A perfect combination of catchy guitar riffs and easy to sing hooks, there's no surprise several of these tracks made it into the boys Spotify Wrapped 2021.
RELATED: FLIMSEY LOHAN CHAT ABOUT THEIR NEW SINGLE, 'FREEWAY HITTER'. READ HERE.
Cool It Down – Coterie
The blend of the harmonies with the guitar and keys make a soothing yet uplifting mood which improves my mood instantly
Open Sky – Sunsick 
The blend of crunch and reverb evident in the opening guitar riff instantly gives this song a euphoric feeling. The female vocals suit perfectly to the song creating a dynamic sound which can be listened to in every situation.
Double Espresso is available now, everywhere.