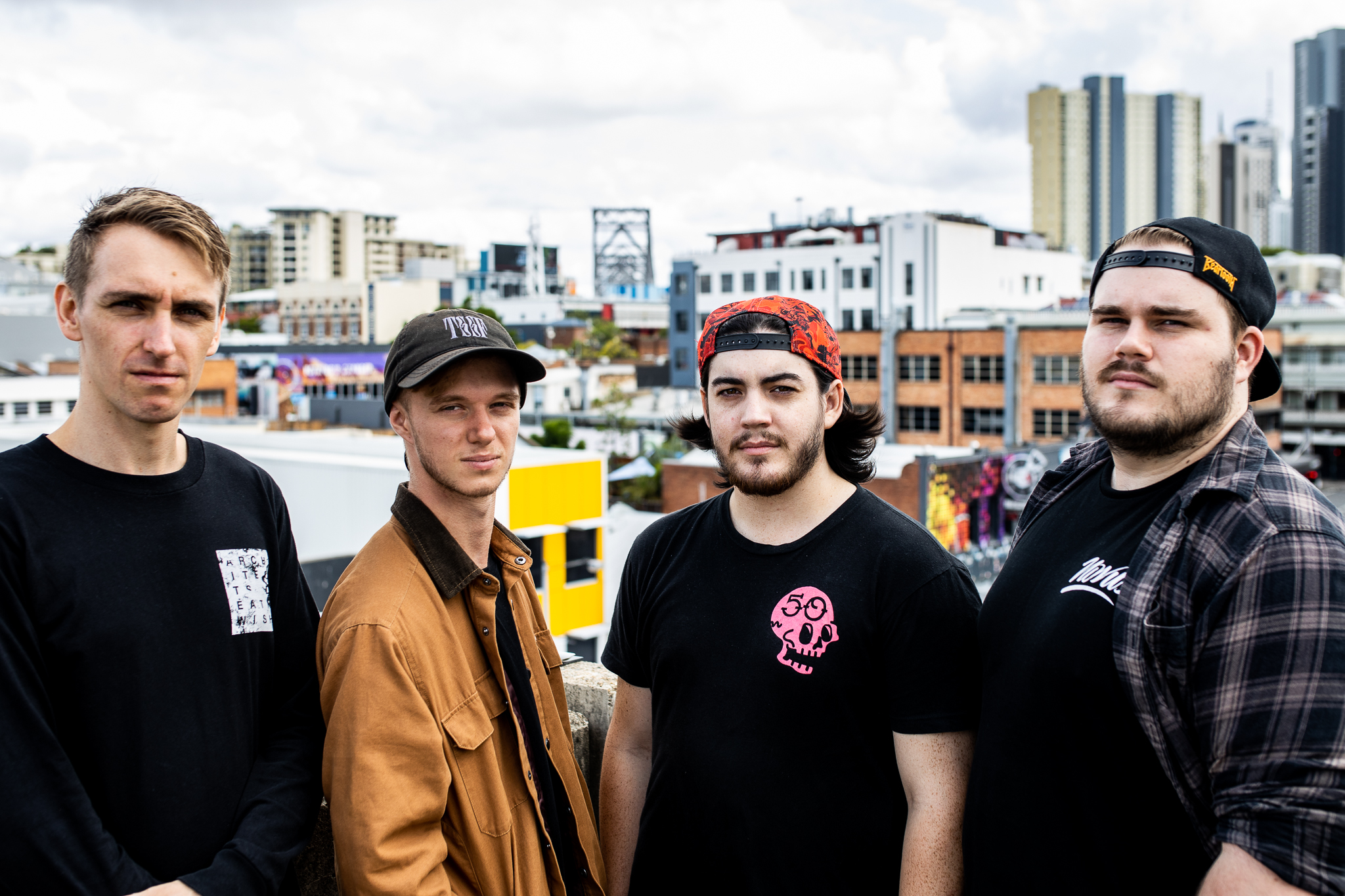 Grizzlyshark are riding high after the release last week of their new single, Remember The Black Box. To celebrate the release we threw the aux cord over to the boys for them to share with us their favourite 5 artists they're digging at the moment.
Clowns
Clowns were a chance discovery on Rage TV of all places. At 2 AM after playing a Gold Coast show, Clowns song Destroy the Evidence" aired over my speakers. I was hooked and have been chasing their Brisbane shows since. I've always been a fan of their live shows, the energy is just insane. I saw them as the first band at Download festival and during the Best Gig Ever at the Gold Coast (after Press Club, who deserve an honorary mention). Each show is both chaotic and fun and their recordings show this energy as well. Would highly recommend checking them out! – Andrew
Polaris
Polaris are easily one of the better bands that I've been jamming lately. From their heavy riffs to their punchy vocals, they're honestly one of those Australian bands that I am heavily influenced by and aspire to maybe play with one day. Their song, 'The Remedy', is an absolute go to when showing friends or introducing someone into the heavier genre of music, equal parts heavy and melodic, it's just a fantastic song that I can jam to anytime of the day or (especially) night. – Joey
Ambleside
Ambleside to me represent the pinnacle of DIY music in Australia. Tired Eyes is one of those songs you listen to and immediately get hooked on, and to demonstrates how good Australian hardcore can be. I've certainly taken inspiration from it and Ambleside as a whole when I approach writing. – Liam
Beartooth
In Between by Beartooth has a special place in my heart ever since I first listened to it, and the song continues to inspire me both musically and in everyday life. I dig the way the chorus drums lock in with the rhythm guitar while constantly adding flair in between (pun intended) the strums. (When creating new material I always have this concept in the back of my mind.
I closely identify with many specific lyrics, as well as the story told as the song progresses. If I'm going through a period of self doubt or frustrated with my current situation I always seem to end up blasting this song and yelling the lyrics. Doing so helps to put things into perspective, clears my head and fills me with hope. I'm thankful for this, making another reason why the In Between won't be exiting my playlists any time soon. – Adam
Four Year Strong
If you haven't guessed from some of our songs, we collectively love this band. Each album they release gets better and changes how we view how pop punk or poppy sounds can be blended with heavier genres. 3 of us managed to see them live at UNIFY for their 10 year anniversary of Rise or Die Trying. Their technical prowess on stage is something to aspire to. The crafting of their songs, both musically and lyrically is something that we as a band strive for. We couldn't decide on a song to recommend, but if you find yourself with a free afternoon, give the entire discography a spin. – Grizzlyshark.
Grizzlyshark's new single, Remember The Black Box is available now, everywhere.