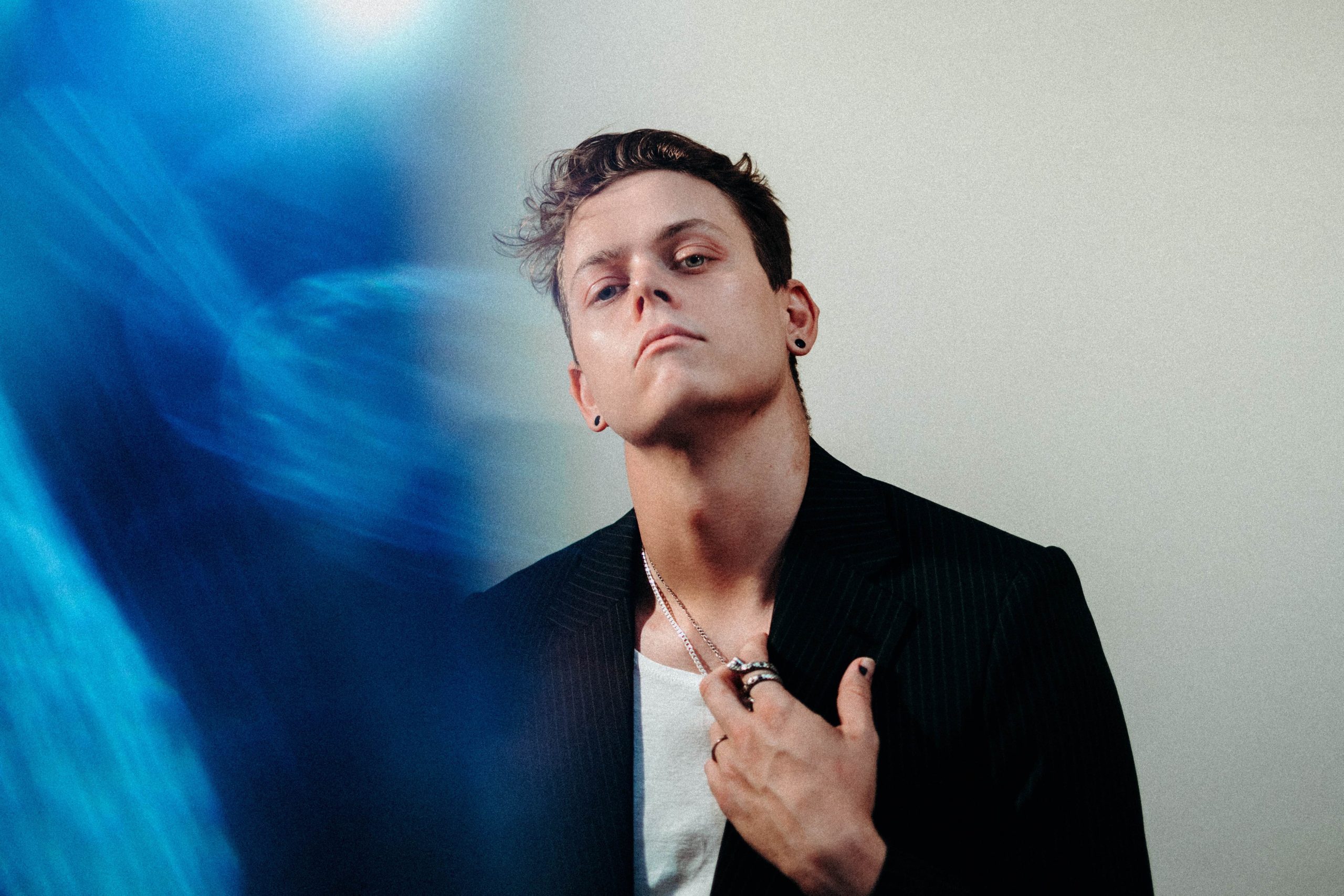 WA based independent artist JOSHUA has just unleashed his debut album, Albany. It features his very well received singles, Never Been In Love and  You Make Me Want To Break Things. To celebrate the release we threw the aux cord over to JOSHUA to see who he's digging at the moment.
Super tough to narrow this list down but I did it! These songs are my current favourites, I pretty much play them everyday and I definitely think you should check them out. Honourable mentions also need to be made for Charley, Carla Webhe, Julia Michaels, L E X and Thomston. – JOSHUA
Leah Kate – Boyfriend
I've recently discovered Leah's music and she's got this knack for layering great pop hooks over these funky bass lines that I love. I'm a sucker for a descending melody and the lyrics are so conversational, it's almost like a movie! The production on this track has this scattery sparseness to it that flickers in and out, it's like sparklers going off and it's such a party for my ears.
Ninajirachi & Kota Banks – Middle of the Night
This collaborative project between Nina and Kota is one of my favourite things to come out of 2020. I've been a big fan of Kota for a while and her teaming her whole persona with Ninajirachi's production is nothing short of epic. I love the experimental nature of the project and you can just tell that they're having so much fun in the studio. It's hard to choose just one but this song has this wide-eyed hopefulness to it that has me hooked!
Cyrus – Facts
Cyrus is one of my all time favourite producers. I've been watching his journey since X-Factor and seeing him starting to release his new music is so exciting. His brain seems to work in this fantastically weird way and when he released this song, I was so eager to see how he'd developed as an artist and the man did not disappoint! His vocal delivery just pulls you in and the swing nature of the song adds this extra bit of movement that I love! His production is also pretty insane, I love how he uses his voice to create all these cool layers.
John the Blind – TTD
I came across John the Blind when CXLOE shared a song of his on her Instagram and I've since become so hooked. His approach to songwriting is so different to mine, which I love, because it just shows how varied music can be. I loved this song from the outset but when it switches up in the middle and he recreates the whole song in swing time BLEW my mind wide open. The textures and the melodies are so interesting and earwormy in both 'sides'. If you haven't checked out his work, you need to!
CXLOE – Swing
No JOSHUA list-of-songs is complete without at least one CXLOE track. I've loved watching her whole journey and am basically obsessed with everything she does. Her sound is this cool dark pop that's super cool  and I love her fearless vulnerability in her writing. This song holds a particularly special place in my heart because it made me feel so validated in my own emotional swinging. I'm very strongly influenced by emotions and I tend to feel things a lot but I can move back and forth so fast it's a little crazy!  I'm also so in awe of her vocal delivery in this song and the production is so restrained and refreshing with so many cool little sounds and textures scattered throughout it.