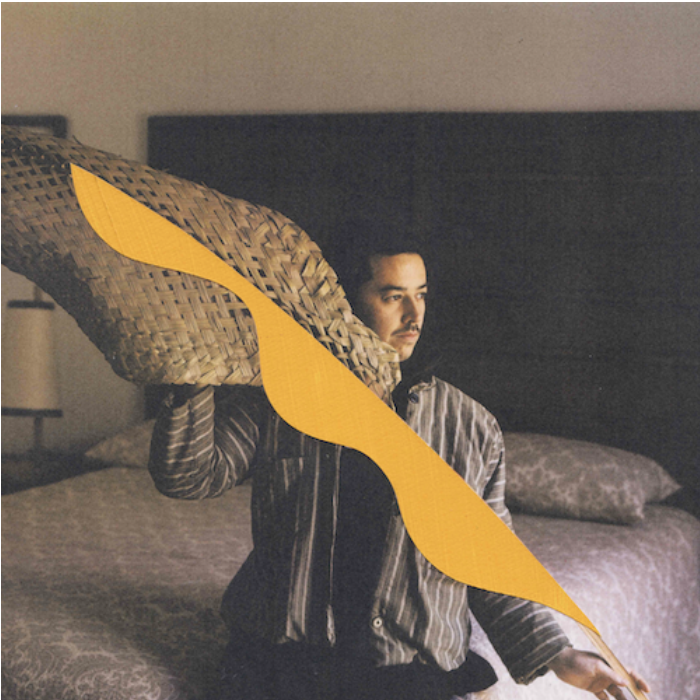 Kyson shared his third album, the self-titled Kyson. The LP, out via B3SCI Records, is a deep investigation into the meticulous intricacies of the inner child and how this fragment of Kyson's personality is instrumental in influencing emotions, relationships and creativity. It's a truly beautiful release, the accompanying video for feature single Calibrate is a wonderful visually nostalgic piece that really highlights the talent behind Kyson's song writing. We got to know Kyson a bit more by taking 5 with him and finding out who he's digging at the moment.
Nearly Oratorio –  Down to the minute
I love the warped feel too Nearly Oratario's  work. The synth and keyboard work is fantastic, It feels nostalgic but somehow perfectly in the moment as well.
Along with that I think the vocal phrasing is amazing and it has something super unique and special about it.
Sade – The Sweetest Taboo
This tune is an absolute gem, Sade is an absolute genius, that's kind of obvious but in particular.
I love how she repeats her lines a lot. I find her music very hypnotising, poetic and beautifully written. Some seriously classic synth work in all her early records as well.
Hush Moss – Mishalla
Hush Moss is a Berlin based artist who I really admire. This little gem on one of his later albums shows a soft side to his music, somehow it's still got his signature funk and groove to it regardless of the open drum less feel. I love lyrics I cant understand because it really becomes another instrument and the words don't influence the feeling.
RELATED: TAKE 5 WITH A. GIRL. READ HERE.
Fia Fiell – All in The Same Room
All in the same room is actually an album but i wouldn't take it apart into tracks really. The album is a beautiful piece of textural music that I find myself really able relate to. I feel like it has a wonderful variety of emotions all tangled together in tone. I'm not 100% sure what she is trying to say through the music but you know it means something special, and thats amazing. Beautiful distortion as well.
Steve Reich – 'Duet' For Two Violins And Strings
I have been listening to this one and a few other pieces from Steve Reich again lately, always something to re discover in the complex simplicity of his compositions. Perfect for a busy train ride, or for thinking about my new year's resolution.
Kyson's self titled record is out now. Have a watch of the video for Calibrate below.