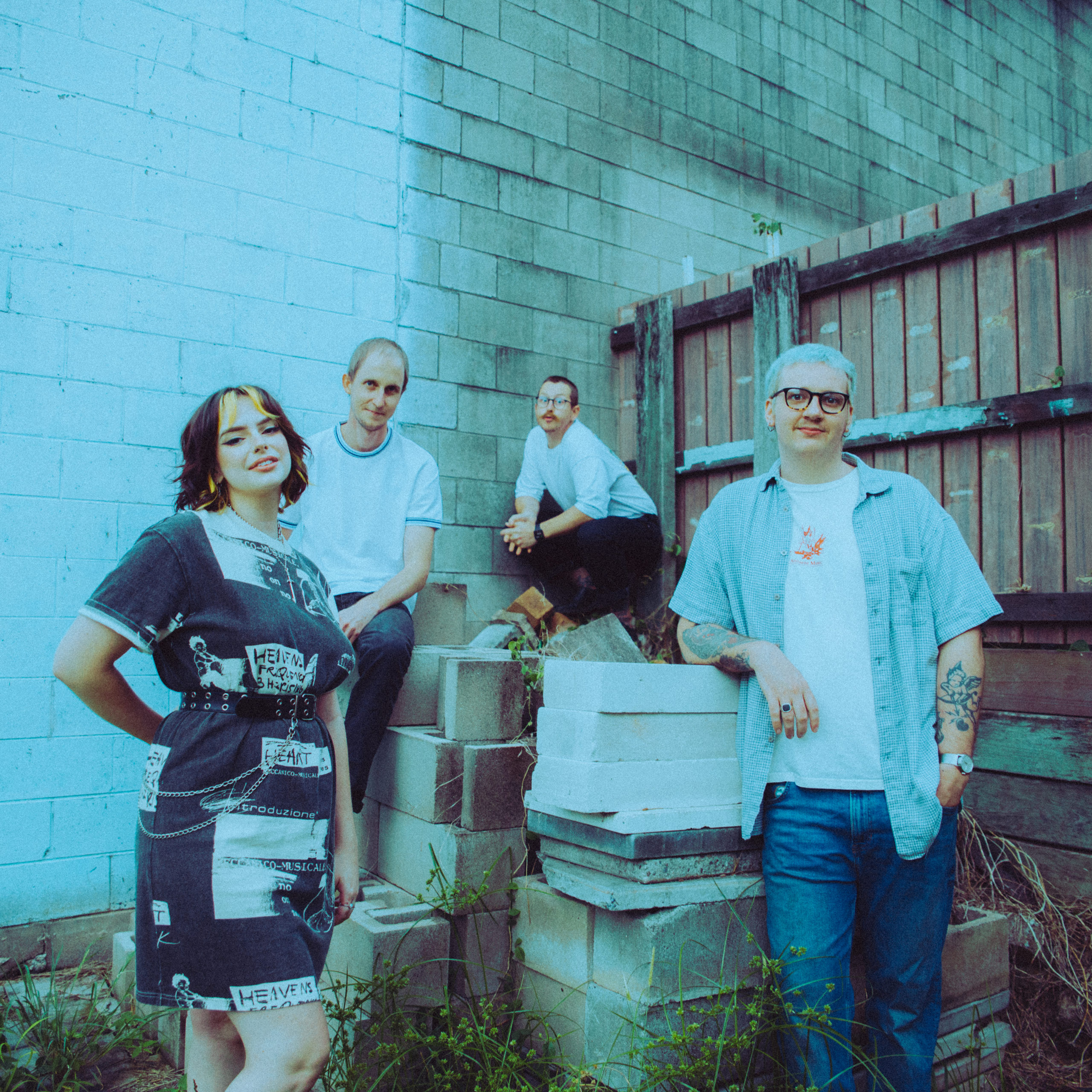 Meanjin indie punks Semantics have just released their debut album, Paint Me Blue. To celebrate the release we threw Semantics the aux cord to share with us their five favourite records of all time.
To Her Door – Paul Kelly
The father of Australiana has to get a mention here, we've all grown up listening to his storytelling, his incredible hooks, and music. 'To Her Door' was particularly inspiring, reminding me of 'Levi Stubbs Tears' by Billy Bragg. Sad stories and melancholy guitar work to pair with pretty poetic lyrics. It was a big inspiration behind the chorus of 'This Love Could Kill You'. We used acoustic guitars, folk-rock tremolo chords, and an almost ballad-styled arrangement to illustrate a bit of a change from all the heavy grunge music surrounding it.
Dancing In The Dark – Bruce Springsteen
Naturally, everyone on earth loves Springers and you're lying if you say you don't. Springsteen was a big inspiration for a lot of the lead guitars and some of the more dialed back, simplistic Americana-inspired parts of songs like 'Embrace Monotony' and 'Still Alive'. We love those big, simple, chorus-soaked lead riffs over classic rock. It's the best thing to come out of the 80s in our opinion! Aside from the guitar riffs, we're also suckers for anthemic hooks and unforgettable moments that make good songs classics.
Lovesong – The Cure
We've been covering 'Boys Don't Cry' for years, it's no secret we are all MASSIVE fans of The Cure. Robert Smith has an incredible way of making you feel everything at once; a happy-sounding song with miserable lyrics, a miserable-sounding song with uplifting lyrics. The contrast is what made emo such a brilliant genre. 'Lovesong' is a perfect example, it's literally a love song, but it sounds SO depressing for some reason. The structure and sound of The Cure will always be a huge influence on our songwriting, like the track track 'Last Time' on our new album.
RELATED: UK Duo Apple Shakers Bring Out All The Cools On Their Latest Single, 'Silhouette'
Small Stone – The Bronx
When you think of The Bronx, it's normally a kind of "yeah they're punk but they're kinda dad rock and hair metal too". 'Small Stone' throws that completely out the window and starts the album with a minute of chaos akin to early Norma Jean and The Dillinger Escape Plan. This is immediately followed by 'Shitty Future', which is a catchy punk belter with absolutely NO likeness to 'Small Stone'. The Bronx's choice to just grab your attention like that and strap you in for a wild ride was so inspiring and creative.
Cemetery Drive – My Chemical Romance
We're gonna wrap up our Take 5 with one of our collective all-time favourite songs/albums/artists. MCR has been another massive influence on our songwriting, particularly with guitars and drums. 'Cemetery Drive' is a bit of an underdog on Three Cheers. This song packs the most amount of emo, punk, and ballad possible in three minutes. This was the gateway band for me as a kid finding other amazing emo music like Rites Of Spring, Mineral, Samiam, Thursday etc. The rest of the band are a little older than me and found the 90s and early 2000s stuff long before I did, and we all agree Three Cheers is a perfect emo album.
Semantics new single, This Love Could Kill You is available now, everywhere.