Teenage Dads Return With Another Indie Anthem, 'Exit Sign'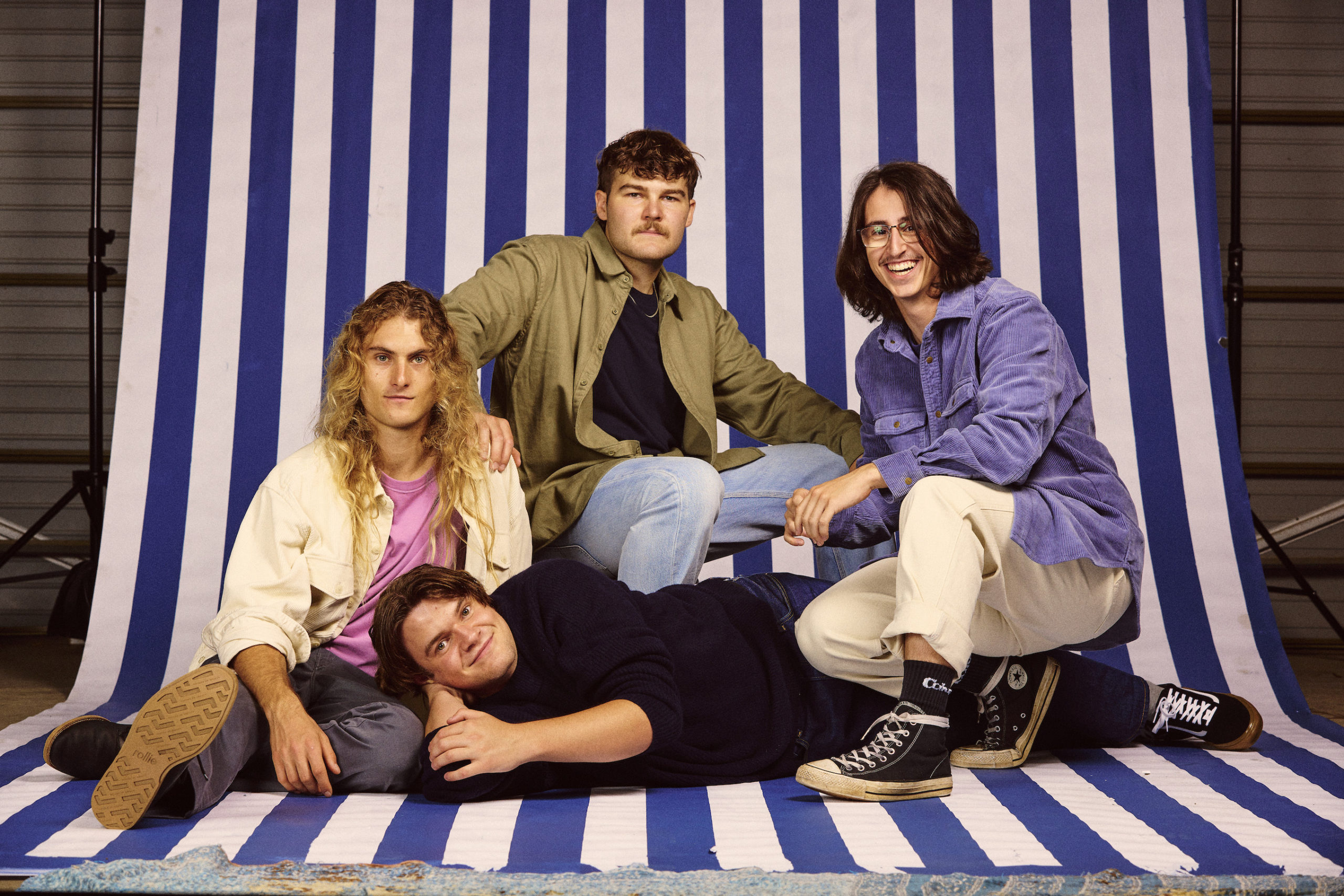 Last week Melbourne legends, Teenage Dads unveiled their new single, Exit Sign. It's the band's first piece of music for 2022 and we're all for it! The fresh new jam follows on from TD's 2021 EP, Club Echo.
Exit Sign is packed with a whole heap of indie goodness greatness! It's an instant classic this one, with its fun filled guitar work, popping beat and singalong vocal delivery. It carries a similar vibe to all those college style hits from the 00's and I'm so fucking down for that.
RELATED: 90IVY POUR IT ALL OUT ON THEIR LATEST SINGLE, 'TIFFANY'
You'd be forgiven if this one gives you a soundtrack kind of vibe, because that was the creative approach the band went with when they laid the tune down.
"'Exit Sign' is a song about relationships breaking down. Kinda based on the relationships you see in movies like 500 Days of Summer and Like Crazy. We wanted the song to be like those movies, you know. Follows along from the innocent beginnings right through to the bitter ends, realising maybe you weren't meant to work things out, and that maybe it's good that you've both moved on. " –  Teenage Dads
The track came on a week of some big success for the band as they were also nominated for Best New Artist at the Rolling Stone Awards alongside, Genesis Owusu and May-A.
Exit Sign is a total breath of fresh air and is sure to hang around in your playlists for a long time. It's a total vibe. It's available now, everywhere.