The Chats Win Us Over In 28 Minutes With Their Debut Album 'High Risk Behaviour'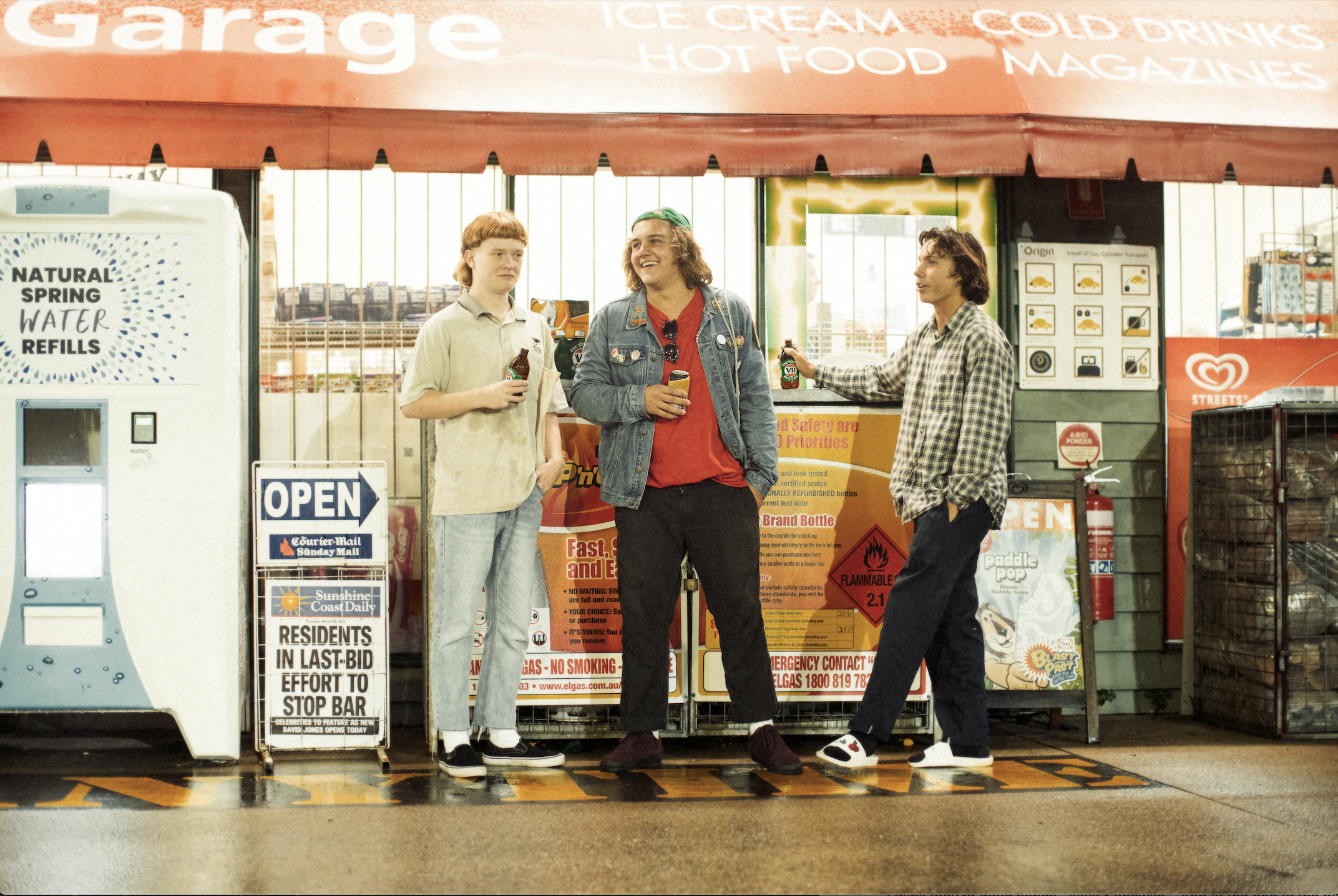 So if you haven't heard of The Chats by now then I don't know what you've been doing cause their shit is everywhere. It's a classic case of releasing a novelty style song which ironically I came across on channel 9 news and then BAM! Anything you release is considered almost classic instantly.
Admittedly I didn't really enjoy their music offering at first. I thought it was kind of annoying and really, well, shit. But then I attended a festival they were playing at and I gave them a minute to win me over. And considering you can almost listen to 5 of their tracks in 1 minute that's all it took to win me over. They were raw, fun and actually musically creative. It took me back to a time when bands like Eddie Current Suppression Ring and Bleeding Knees Club were all over the radio. I finally realized what all the hype was about. And it's great!
Last week they released their debut album High Risk Behaviour and it's actually a winner. It's over in a quick super fun rock n roll 28 minutes. Touching on elements of traditional Australian rock with a modern blend of whitty and silly lyrics that is relevant to a millennial audience.
They've been reviewed as being lazy when it comes to songwriting, however singer-bassist Eamon Sandwith sees it deifferently.
"I don't want to make the songs boring, so I just keep them short and sweet," shrugs the man whose mullet became an international talking point following the success of 2017 viral hit "Smoko". "We try not to think about it or complicate it too much. You don't want to force it or the song's going to turn out crap." – Eamon Sandwith
RELATED: BIILMANN GIVE US THEIR DEBUT EP SINK LIKE STONE. READ HERE
Tracks like Keep The Grubs Out touch on an interesting subject surrounding judgement on the look of a particular patron at licenced venue. Telling the story from behind the eyes of what we think high end venue staff would be thinking. So lyrically they're not lazy, they're just straight to the point.
Overall the album is a fun journey from start to finish. Featuring previously released singles in Pub Feed, Identity Theft and The Clap. But we're introduced to similar but super fun tracks in Stinker, The Kids Need Guns and Ross River.
Initially I thought The Chats would pass by like fast fashion you buy from Cotton On, however it seems albums with super catchy tunes like these the QLD 3 piece are here to stay.