Track-By-Track: The Empty Threats 'Ablutions'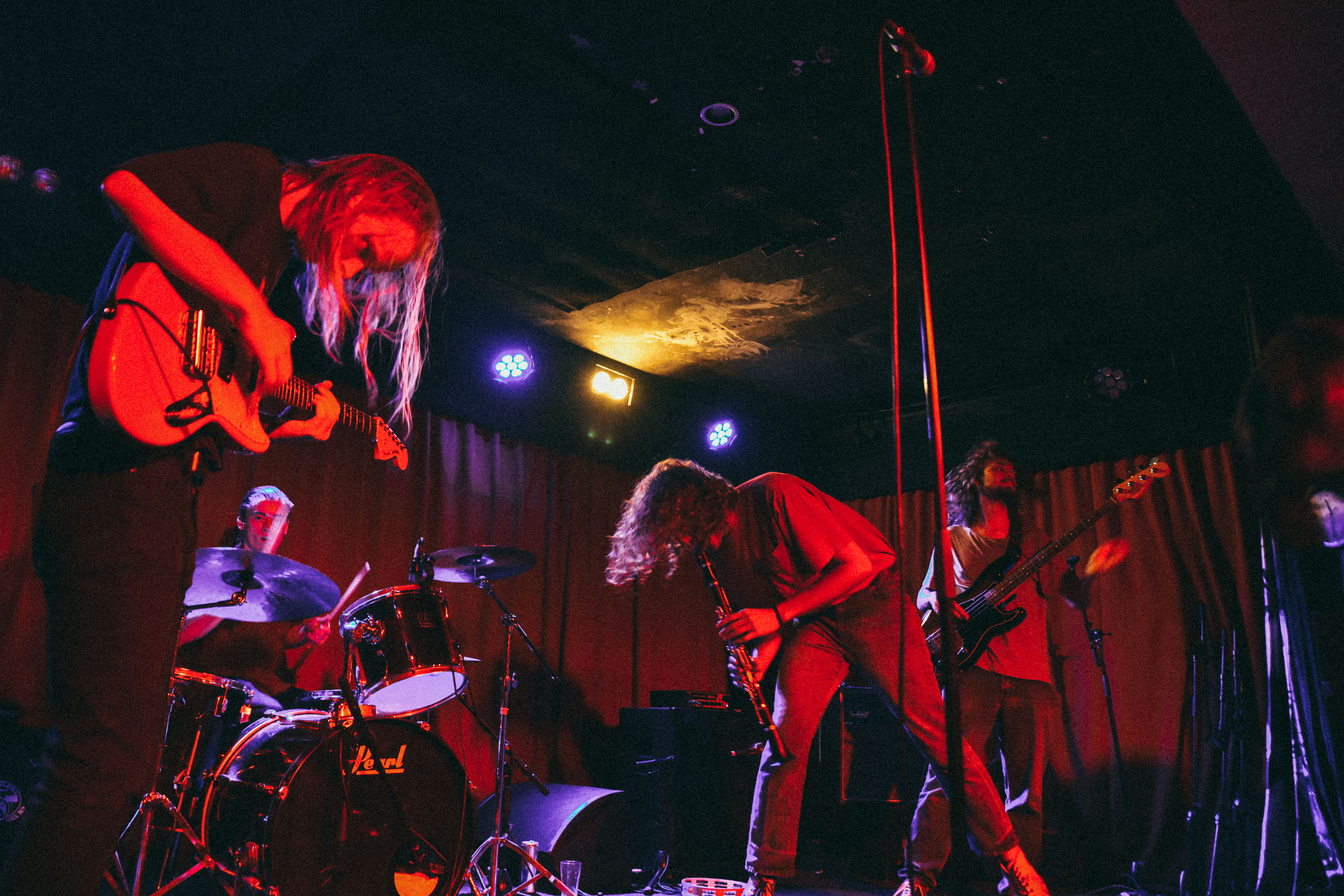 Getting a little tired of King Gizzard & The Lizard Wizard's schtick? If you're still in the mood for some transcendent psychedelica, then look no further than Adelaide's The Empty Threats. The four-piece's new EP, 'Ablutions', rivals sonic textures of some of the greatest psych bands around, but with their own unique twist. We have an exclusive track-by-track from the band.
RELATED: Read our recent track-by-track by Danny Barwick HERE.
Magnolia
A magnolia is a flower that has survived millions of years through harsh conditions. The lyrics comment on the fact that due to human intervention, the flower might eventually go extinct. It's basically an address to the people with wool in their ears, ignoring the signs of our impact on the environment. Musically the song starts off as something fragile and scarce and then somewhat falls into chaos filled with distorted guitars and a dramatic instrumental.
Loss of Breath
The song is a bit of an emotional rollercoaster—we find that every time we play it we have a different feeling around it. It's a pretty old song, it was the first single that we released from the EP and it was the first single we released when our bassist Lenny joined. The song mostly represents an emotional outlet that can't be found in day to day life, it can only be reached by taking yourself out of a routine.
Stubbornness
This was written around a pretty rough time, some of us were in a pretty rough situation in a share-house and it felt like things were all going in circles. The song reflects on the reality of human nature, sometimes people will set in stone what they think is right and nothing you can do will change them. We really tried to push a concept of part one and two, totally changing our tone in the second part into something a little more psych-rock driven.
Wasted Time
It refers to the habits of spending too much time watching TV, checking phones and everything that can eventually numb your brain and simplify your thoughts. The instruments have the chance to run a little wild in this one, we tried to explore every inch of our dynamic capacities. Our engineer, Matt Hills, went all out in production too, adding some percussion and some extra instruments that we didn't include on any other tracks.