Trophy Eyes Have Finally Announced A New Album, Release Single & Video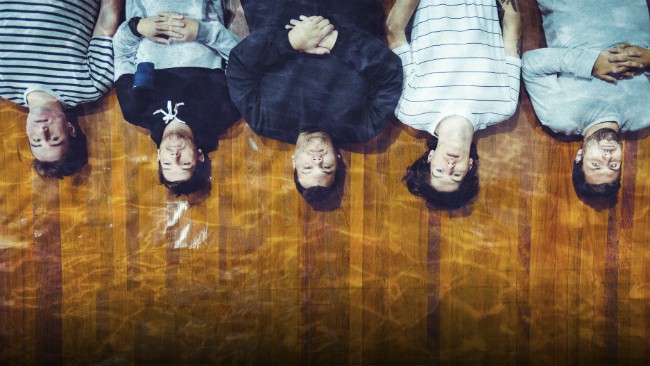 Alt-punk rockers Trophy Eyes have announced their long-awaited sophomore album, 'Chemical Miracle', and released the first taste of the album with Chlorine. Blowing up back in 2014 with their debut album 'Mend, Move On', it's been a while since we've heard anything from the Newcastle quintet, who are now signed to both Hopeless Records and Unified.
Chlorine is a more melodic track compared to their previous releases but still packs a good punch and features their distinct punk sound. Frontman John Floreani has further developed his style to create a perfect mix of clean and unclean vocals that, although constantly fluctuates, sounds almost flawless.
Through hectic rhythm work and a tasty melody led by the dual guitarists, Trophy Eyes have returned with an impressive punk track. If this is what we can expect from the lads for the forthcoming album then we should all be super excited!
The music video for Chlorine shows the band playing in a room, which appears to be trapped in a washing machine that's in a laundromat. Yeah sure, it's a little odd, but the onlookers seem to be having a great time rocking out to the track.
Trophy Eyes' sophomore album 'Chemical Miracle' is due to be released in mid October. In the meantime check out the music video for Chlorine and their upcoming live dates support The Amity Affliction below!
The Amity Affliction National Tour Dates (SOLD OUT)
with Trophy Eyes
FRI 19 AUG
The Tivoli, Brisbane
SAT 20 Aug
The Tivoli, Brisbane
FRI 26 AUG
Metro Theatre, Sydney
SAT 27 AUG
Metro Theatre, Sydney
WED 31 AUG
170 Russell, Melbourne
FRI 2 SEP
170 Russell, Melbourne