Australia's Newest Supergroup, Tropical Fuck Storm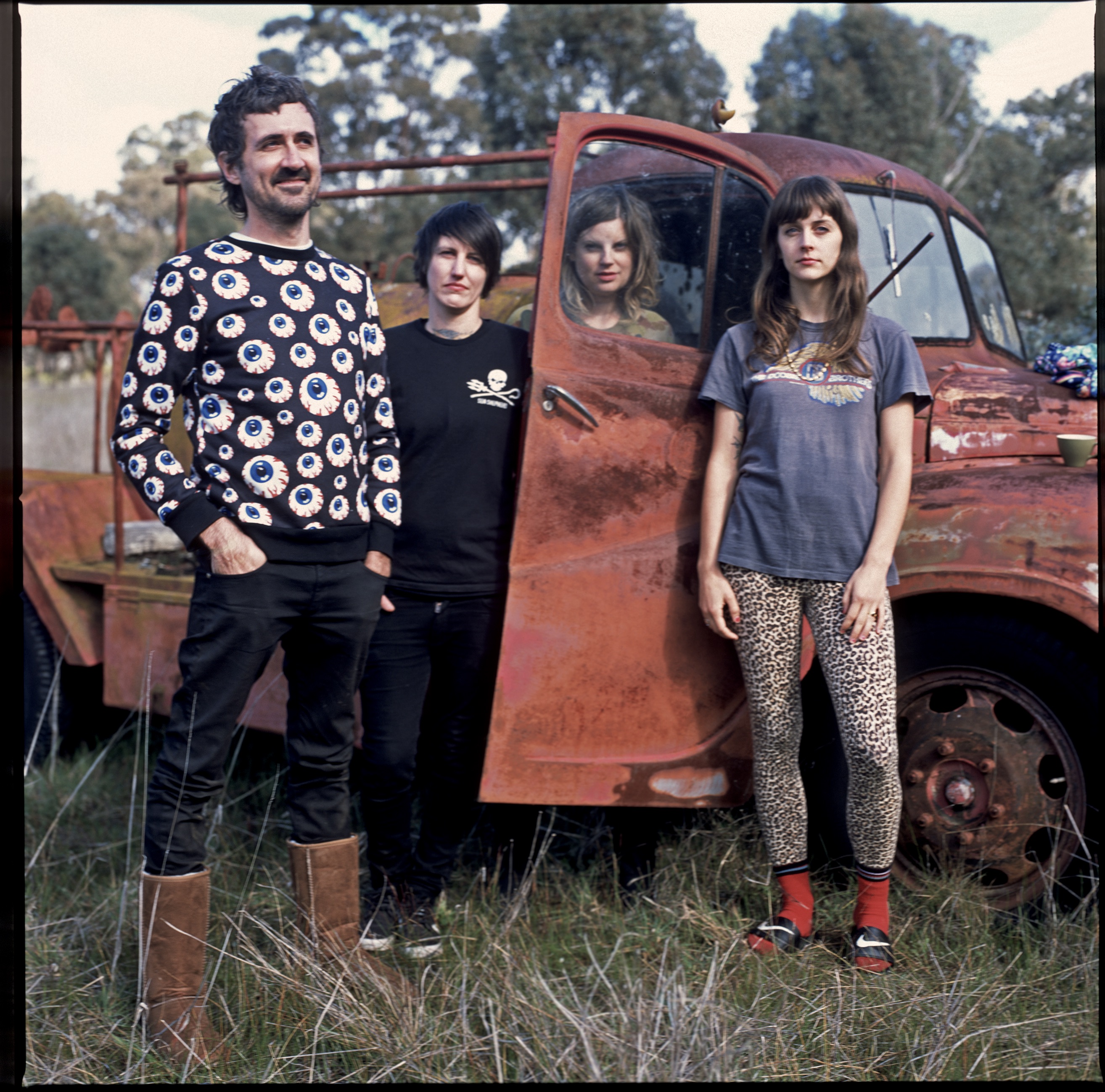 First entering the world with Chameleon Paint earlier this year, Australia's newest and grittiest supergroup, Tropical Fuck Storm, have doubled down on the repugnance with new single, Soft Power.
Pulled from their double-A side single 7″, Soft Power is a powerhouse of noise and punk rock that further extends the disgusting arm of the Drones' filth. Frontman Gareth Liddiard has never been more in control of his instrumentation and mayhem than ever before—signalling comparisons to Swans thanks to the drawn out ambivalence of his politically-inspired lyrics and spoken-word chaos.
The B-side to the single is titled Lose The Baby and, as you could imagine, touches on some more difficult points in terms of their lyrical content. Sonically, however, Tropical Fuck Storm are a powerhouse and expel aural ramblings unheard to this kind of attention and passiveness than now. Exuding dread and excellence in droning power-punk, this supergroup have undeniably found a new touchstone in Australian music.
Tropical Fuck Storm is, collectively, a Melbourne musical pairing made in heaven with, as previously stated, Gareth Liddiard and Fiona Kitschin of the Drones along with Lauren Hammel from High Tension on drums and Harmony and Palm Springs' Erica Dunn on guitars, keys and other gadgets.
Tropical Fuck Storm return to Australian shores, after playing in the US with other Australian pals, King Gizzard & the Lizard Wizard, later this month for a handful of headline shows in Sydney and Melbourne and an appearance at Golden Plains. Scope the show details below along with the stream of Soft Power.