UNIFY Gathering Announce 2019 Lineup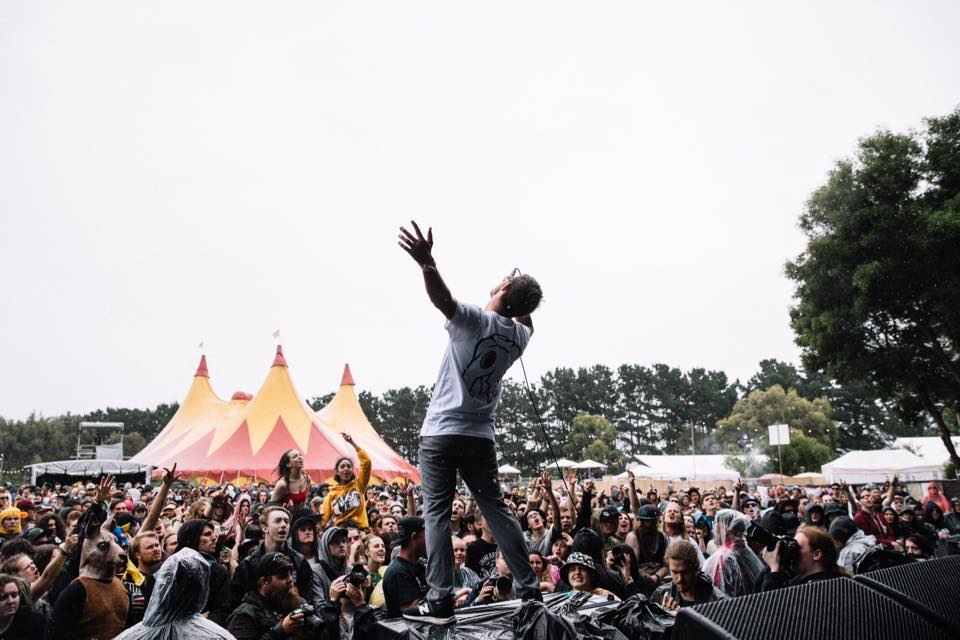 Update 20/08 6.50pm: Following the abrupt and controversial removal of I Killed The Prom Queen, UNIFY have swiftly added four new acts to the UNIFED Gathering lineup. USA's Every Time I Die will be performing exclusively while Hellions, Saviour and Falcifer will also join the pit.
Original Story: After months of speculation and rumours, one of the country's biggest—and only—heavy music festivals, UNIFY Gathering, has unveiled their massive lineup for 2019.
Previously announced acts Trophy Eyes and Crossfaith join the bill alongside the reformed, original lineup of I Killed The Prom Queen. The full lineup includes Underoath—performing their only Australian show at the festival—along with Karnivool, Taking Back Sunday—performing 'Tell All Your Friends' in full—In Hearts Wake, Ocean Grove, Waax, The Plot In You and many, many more. UNIFY Gathering 2019 runs from Friday 11 January to Sunday 13 January.
Earlier this month, organisers revealed small details of the festival's new home—located at the same site just a little up the road. The new site can accommodate more people and therefore more facilities such as bathrooms, camping space and food vendors. The new space is, "a blank canvas." Something the festival organisers could tailor to their liking thanks to a long-standing relationship with the land owner.
Previous UNIFY Gathering's have been plagued by bad weather—from unrelenting rain and heavy winds. Perhaps this year—with such a powerful lineup—can keep the weather at bay. This year's UNIFY was headlined by Parkway Drive, The Amity Affliciton, Tonite Alive and more. And 2017's edition of the festival peaked with Alexisonfire, Northlane, Every Time I Die and Ocean Grove performing.
Scope the full lineup below. Tickets go on sale later today so there's little time to plan and gather your mates. Get all the ticketing information HERE.
UNIFY Gathering 2019 Lineup Announcement
Every Time I Die [Exclusive Australian Performance]
Hellions
Saviour
Falcifer
joining…
Friday 11 January
Underoath [Exclusive Australian Performance]
Karnivool [First East Coast Show since 2016]
In Hearts Wake
Ocean Grove
While She Sleeps [Exclusive Australian Performance]
Crossfaith [Exclusive Australian Performance]
Dream On Dreamer
The Plot In You [Exclusive Australian Performance]
Hand Of Mercy [Exclusive Australian Performance]
Dream State [Exclusive Australian Performance]
Drown This City
Ocean Sleeper
Better Half
Saturday 12 January
Taking Back Sunday [Playing Tell All Your Friends in full]
I Killed The Prom Queen [2005 Lineup Reunion]
Trophy Eyes
State Champs [Exclusive Australian Performance]
Turnstile
Citizen
WAAX
Clowns
Endless Heights
Harms Way
Stand Atlantic
Thornhill
Pagan
Gravemind
After Touch
Yours Truly