WAAX Reveal Another Slice Of Their Forthcoming Album With The New Single, 'Read Receipts'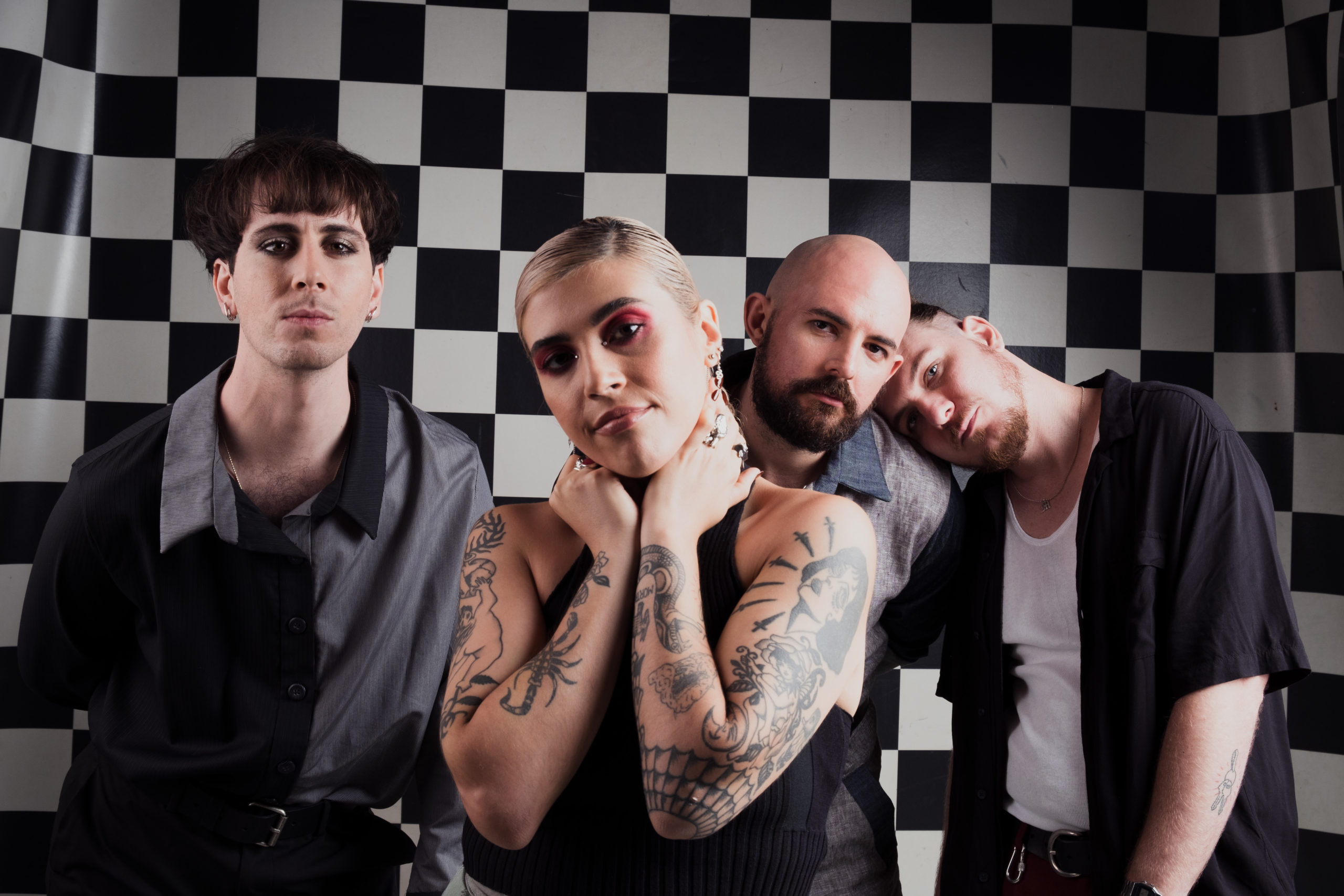 Powerhouse Brisbane outfit, WAAX, has returned with another slice of their forthcoming album with the emotionally driven single, Read Receipts, It follows on from the first taste of the album in the double single release, Dangerous and Help Me Hell.
Beaming with the vast energy we've come to expect from WAAX, Read Receipts kicks in with straight-up flowing rock vibes and is complimented by frontwoman Maz Devita's infectious and, let's face it, super fucking cool vocal delivery. It oozes with an immense intensity that comes at you like a tonne of bricks hammering down.
"We're pretty excited to let this one out as it's perhaps our best songwriting effort, in our opinion (and Bernard's). This one came together super fast. James and I were writing together on the Sunshine Coast, and immediately the melody and lyrics fell out. It's literally about being left on read and being left in the cold with no answers. I was definitely feeling those feels at the time," – Maz Devita, WAAX
RELATED: Beddy Rays Announce Mammoth National Tour and Debut Album
The accompanying video is a perfect visual for the powerful tune and sees Devita perform at her best as she captures the track's energy, rage, and emotion.
"The video was a huge step for me as I had never really acted as a character in anything before, I was totally outside of my comfort zone," says DeVita. "It's like a mafia inspired moment where I play the boss or 'the Donna' and I'm doing a deal with this nondescript man with a helmet. Most people know I love to do things that relate to my Italian heritage so it was super fun to explore this concept. Phoebe and her team really helped us create an epic vibe – especially the car scenes! Super slick and a fun and different vibe for us,"  – Maz Devita, WAAX
After a successful sold-out national tour, the live shows keep on coming as the band performs as special guests for The Amity Affliction in Melbourne, Sydney, Adelaide and Perth.
Read Receipts is available now, everywhere. WAAX's new album, At Least I'm Free, is penned for release on August 5.
WAAX TOUR DATES
PERFORMING AS SPECIAL GUEST FOR THE AMITY AFFLICTION 
Tuesday 12 July – Forum Theatre, Melbourne VIC
Wednesday 13 July – Forum Theatre, Melbourne VIC
Thursday 14 July – The Roundhouse UNSW, Sydney NSW
Friday 15 July – The Roundhouse UNSW, Sydney NSW
Friday 22 July – Thebarton Theatre, Adelaide SA
Saturday 23 July – Metro City, Perth WA