WAAX's Rockin' New Single Is "Same Same" But Also Refreshingly Different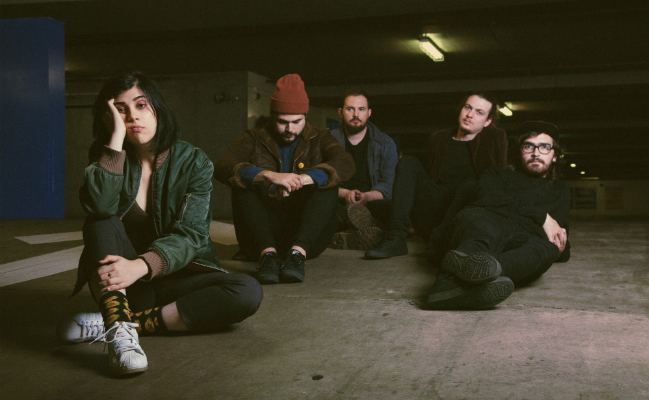 If you're currently thinking it's humid AF in Brisbane at the moment, then you're about to get a whole lot sweatier as you press play on local rockers WAAX's latest single Same Same.
The 5-piece have been making waves in Brisbane and down the East Coast since the release of their 2015 single I For An Eye and subsequent killer debut EP 'Holy Sick'.
After releasing their new pissed off fiery rock anthem This Everything just over a month ago, WAAX are once again set to get fans rowdy in their next mosh pit (and make music journos flail their limbs uncontrollably in the middle of the day) with Same Same.
The new single continues WAAX's signature hard-hitting Aussie rock delivery, but there's also something just a little different about this release. Once you take a breather and hit play the second time, Same Same exhibits a mix of Interpol's choppy guitar riffs and the warm distortion guitar work on Violent Soho's 'Hungry Ghost' track Lowbrow.
This marriage of rock influences combined with Marie DeVita's always-fierce vocals refreshingly shows WAAX aren't just a 'steady verse-SCREAM AND OVERDRIVE' chorus band. Bring on the next EP guys!
The lyrical theme of Same Same is once again set in DeVita's self-critical mindset struggling with destructive habits, "Oh no I'm drunk again/What do you ask of me? I'm used extensively/What's another?". If the adage is that 'insanity is doing the same thing over and over and expecting different results', frontwoman Marie DeVita finds herself trapped in a pattern where "I pace, I backtrack/Until I walk the same path".
"Whilst This Everything explores an apathetic overwhelming feeling, Same Same is the moment where I start to analyse what I'm going through…I start to understand why I was experiencing these overwhelming feelings of sadness and confusion and the idea of insanity creeps in," says DeVita.
With their lineup finally solidified after some tumultuous formative years and several highly acclaimed headline tours and shows supporting Kim Gordon (Sonic Youth), L7, and Ecca Vandal, now under their belts, WAAX sure seem to be building up to something special for their upcoming sophomore EP!
Read our recent ARTIST SPOTLIGHT on Marie DeVita HERE and listen to Same Same below.