Watch The Ruminaters Do "Bad Bad Things" From Every Angle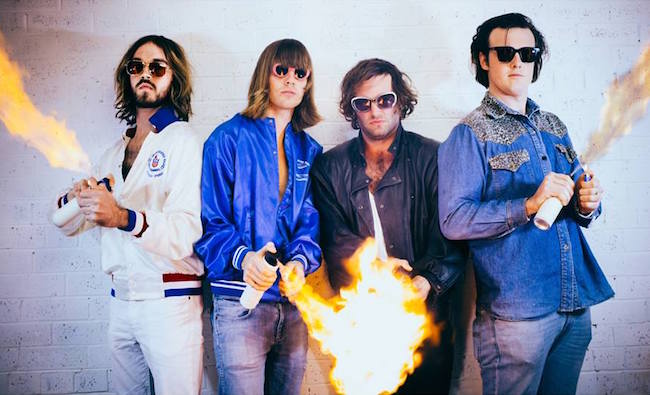 Sydney self-proclaimed "swamp" rockers The Ruminaters have released a dizzying new "virtual reality" video to accompany the second single Bad Bad Things from their upcoming album 'I Used To Hate The Ruminaters'.
Filmed in just three days, the clip follows the band wreaking absolute havoc across European streets, skateparks, and beaches during their recent debut UK and European tour.
Filmed in complete 360° view, the lads' dad hair cuts, skating, and drinking escapades are the perfect match to the cheekiness of the tune. Though with the opening line "I'll take your daughter out/ and I'll make another me", could you really expect anything less?
Behind the camera was close friend and renowned music photographer Marcus Haney, the festival-fence-jumping guy from documentary 'No Cameras Allowed', as well as shooting the likes of Mumford & Sons, Jay  Z, and Elton John.
"This no budget, no crew, rum-fueled romp across Spain, France, and England should not have worked… but somehow we came out the other side of the Euro Tunnel with enough footage to scratch something together," he said.
The best part is each time you watch it you get a whole new view of the antics that ensued. It's best watched with VR glasses, but if you don't have those handy make sure to watch it on anything other than Safari – or you'll be missing out on the fun!
The Ruminaters are dropping in on a few spots around the country this month, including a showcase set at BIGSOUND, more info below!
The Ruminaters Live Dates
SUN 4 SEP
King Street Crawl, Newtown NSW
THU 8 SEP
The Flying Cock (BIGSOUND), Brisbane
FRI 16 SEP
The Lord Gladstone, Sydney