Album Review: Liam Gallagher 'As You Were'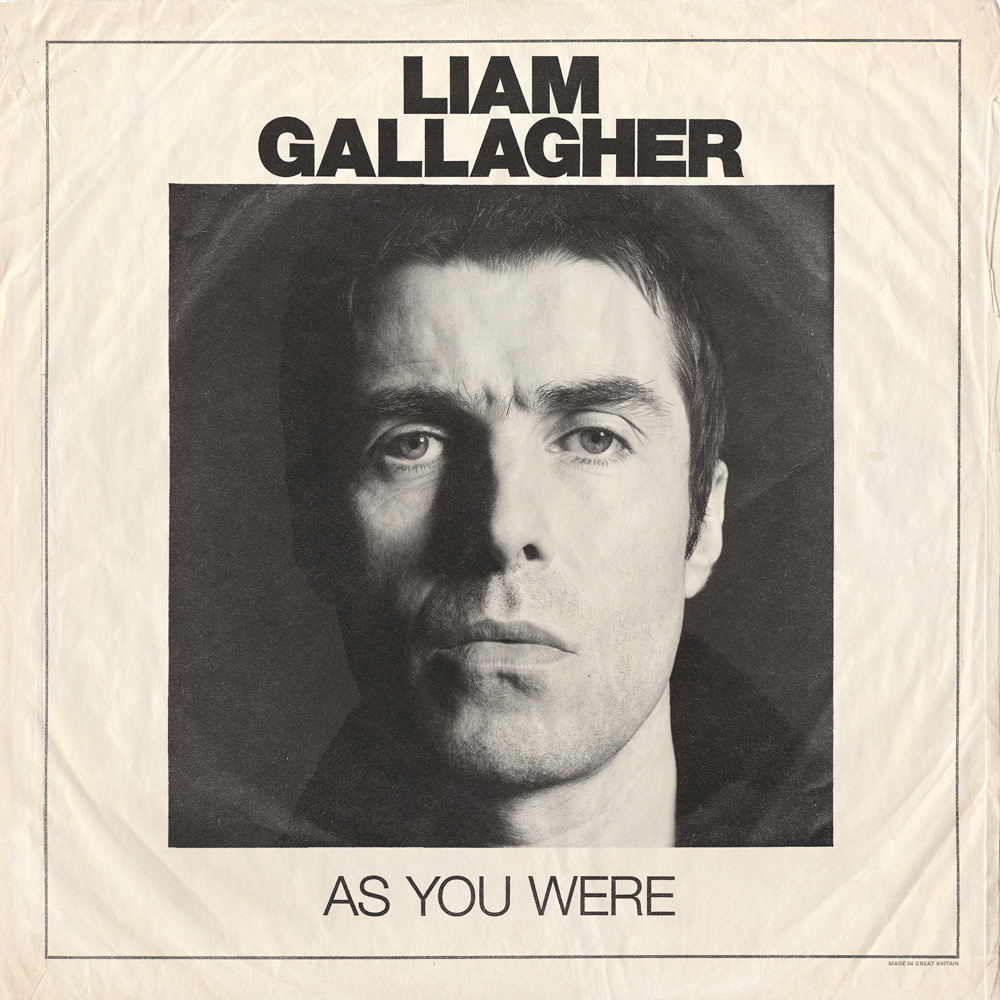 Finally, former Oasis frontman, Liam Gallagher, the lad from Manchester, has redeemed himself after what some would say was a failure with his band Beady Eye formed back in 2009. He has come back with one hell of a cracker in 2017 with his new solo album, 'As You Were'.
From the moment I heard the first notes of Wall of Glass, I knew this album was going to be epic—with its strong raw vocals from Liam, wicked guitar riffs and piercing harmonica. This album makes you reminisce back to the days of Oasis (Sorry Liam!). Some of the tunes take you back to the days of their older stuff off their debut studio album 'Definitely Maybe' back in 1994.
Stand out songs like Greedy Soul almost sounds like an anthem for Liam and showcases his raw vocals with attitude, heavy guitar riffs and the token harmonica sounding in the background. On 'For What It's Worth' you can't help but draw slight similarity to one of Oasis' earlier songs, All around The World or Stand By Me. Maybe this tune is even an open apology from the feud between him and his brother Noel with the chorus, For what it's worth I'm sorry for the hurt/I'll be the first to say, "I made my own mistakes"/For what it's worth I know it's just a word and words betray/Sometimes we lose our way/ For what it's worth, maybe I'm wrong. Both these songs definitely want to make you break into a carpool karaoke moment Liam Gallagher style with their catchy sing along choruses.
The album twist and turns in direction from cutting edge rock anthems to slow, melodramatic ballads while still maintaining a healthy balance. I did tend to get a little lost in the middle somewhere with some of the slower songs like I've All I Need which tended to sound a bit flat but songs like Chinatown which has an interesting lyric content and sound. It Doesn't Have To Be That Way helped regain momentum—a track that kind of has a psychedelic tone and influence like The Stone Roses. I felt it was a little bit different for Liam but in saying that he pulls it off brilliantly.
Paper Crown, a ballad type tune with its acoustics and stripped down vocals takes you back to the early days of Oasis with a little bit of Beatles thrown in for good measure. Liam, being Liam, still manages to pull off this song whilst maintaining a unique sound of his own.
Songs like Universal Gleam has a sound like Blur, who were once bitter rivals and disliked by Liam, which seems almost ironic the way the song resinates. A slow song with an almost orchestral sound at times and quite stripped down tune with Liam often showing off his vocal range on this song. It has a pretty chilled vibe to it.
This album certainly does the lad proud and the charts would agree. According to The Industry Observer, since its release, 'As You Were' has nabbed the top spot on the UK charts, and has set a record for the highest-selling vinyl record in 20 years.
I can't really fault this album with its sense of uniqueness like only Liam can, down to a raft of tunes emanating his musical influences. Liam has definitely come a long way since his first gig with Oasis pre Noel days at the Boardwalk Club in Manchester back in 1991 and has matured into a solo artist in his own right. Liam is onto a winner with this one!