Ben Wright Smith Drops Album & Massive Tour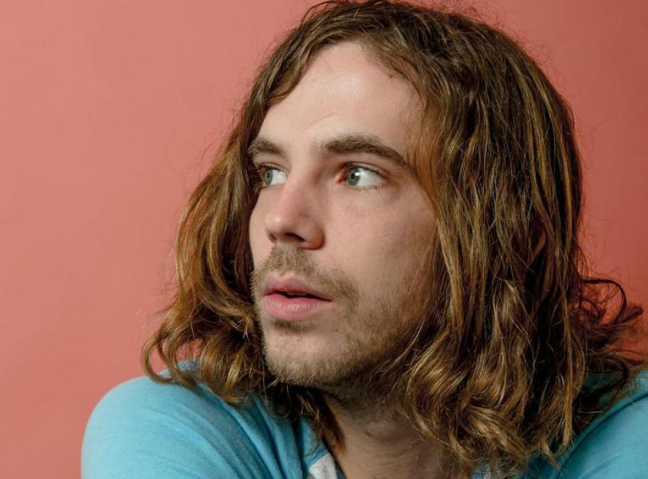 After much anticipation, Melbourne indie-folk songsmith Ben Wright Smith has finally released his debut album 'The Great Divorce'.
He's been turning heads ever since hit 2015 hit No-one and the infectious single Sand Grabber, his first full-length offering delivers everything we've come to love from the hairy gent.
The debut album from the APRA award nominated singer-songwriter was produced by Holy Holy guitarst Oscar Dawson and features collaborations with Ali Barter, Tyler Millott (Husky), Jesse Williams (Leah Senior, Girlatones), and Andrew Braidner (Stonefield).
The result of a two-year writing and recording effort is a diverse collection of up-tempo indie-folk songs charged with pop hooks and instrumental flair.
"As we keep performing I think new elements and sounds begin to take hold. These ones tell the story of how I was feeling at the time," says Ben Wright Smith.
Smith has announced a huge tour in support of the album's release, so check out Sand Grabber and his tour dates below!
Ben Wright Smith 'The Great Divorce' Tour
THURS 20 APRIL
Some Velvet Morning, Clifton Hill VIC
FRI 21 APRIL
Bridge Hotel, Castlemaine VIC
SAT 22 APRIL
Workers Club, Geelong
THURS 27 APRIL
Transit Bar, Canberra
FRI 28 APRIL
Charles Sturt Uni, Wagga Wagga
FRI 5 MAY
Charles Sturt Uni, Wagga Wagga
SAT 6 MAY
Hardys Bay Club, Hardys Bay NSW
FRI 21 MAY
Bridge Hotel, Castlemaine VIC
WED 17 MAY
The Triffid, Brisbane
THURS 18 MAY
Treetops, Gold Coast
FRI 19 MAY
Spotted Cow, Toowoomba
SAT 20 MAY
Sol Bar, Sunshine Coast
THURS 25 MAY
Frankies, Sydney
SAT 27 MAY
Rad Bar, Woollongong
FRI 2 JUNE
The Loft, Warrnambool VIC
SAT 3 JUNE
The Exeter, Adelaide
SUN 11 JUNE
Bridge Hotel, Castlemaine VIC
THURS 20 – FRI 21 JULY
Sand Bar, Mildura VIC
SAT 29 JULY
Northcote Social, Melbourne