Chutney Return With 'Talk', A Banging Single With An Important Message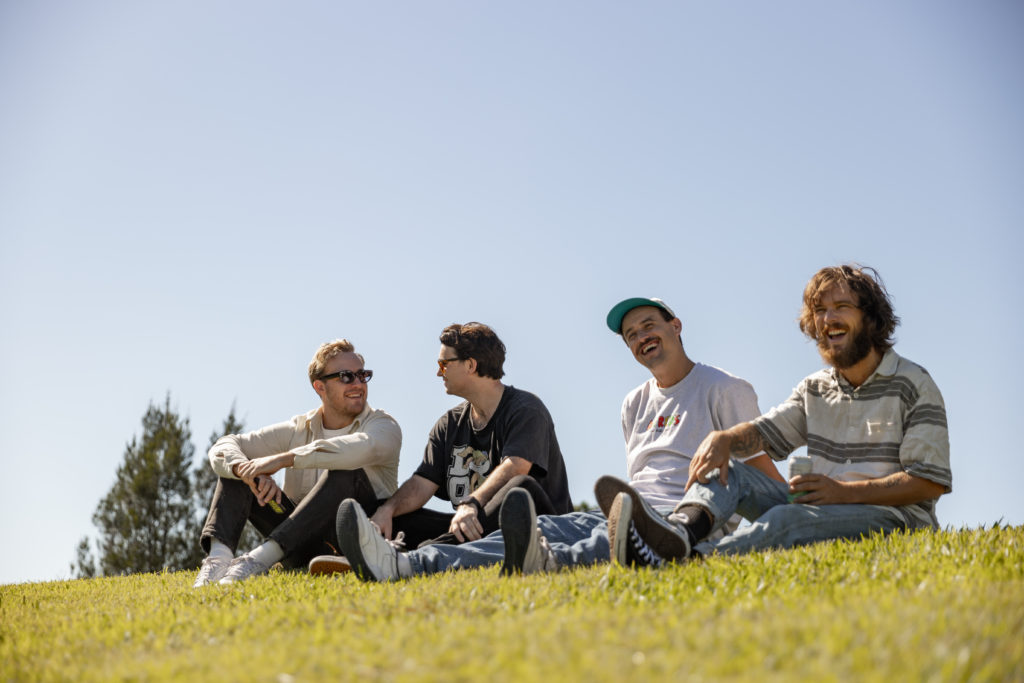 Last week we got a fresh delivery of Indie-Rock vibes courtesy of local condiment rock kings Chutney in the form of their new single 'Talk'.
We've been fans of this Gold Coast group for a while now, impressed by their massive live sets and their 2020  eponymous EP, which secured a spot on our playlists from first-listen. The band have since gone from strength to strength, mastering their indie-rock sound that's sure to capture the hearts of fans of Hockey Dad, Arctic Monkeys and Catfish And The Bottlemen.
RELATED: CHOOSING SIDES CREATE ANTHEM VIBES WITH THE NEW SINGLE 'FLICKER'. READ HERE
Filled with attitude and angst, Chutney has this unfiltered, raw energy that makes listening to their tracks an absolute treat, whether performed live or just listening through an earbud. An excellent continuation of their catalogue, 'Talk' is a rousing experience from the very moment you hit play- keep an ear out for some sick Yungblud vibes in the opening. The song continues with Chutney's signature crashing drums and high energy guitars, coming together to create another explosive track, made even better by the music video. Following Matt Hansford (lead vocals) after a big night out on his journey to get to a show, the amusing video features local-loved spots on the GC- think Mo's Desert Clubhouse, Alfred's Apartment etc.
Lyrically, 'Talk' explores mental health issues and highlights the myriad of emotions experienced watching a loved one going through it. Cal Hughes (Lead Guitar) explains this powerful message, saying: "Talk is about looking out for your mates when they're having a hard time – about how everyone has struggles from time to time, and how you are so much more important than you may ever realise. It is a song about mental health and the importance of leaning on those close to you in times of need. We wanted to create an uplifting, euphoric song that tackles sensitive subject matters while providing a positive ending – your mates will always be there for you, and having that talk is the first step to making a positive change."
If you're yet to catch the Chutney crew live, they're performing a bunch of shows in this latter half of 2021, including their first festival set at Springtime Music Festival on the Gold Coast in early September. In the meantime, listen to 'Talk' & have a geeze at the accompanying music video!