Crooked Colours Announce Final Headline Shows Behind Debut Album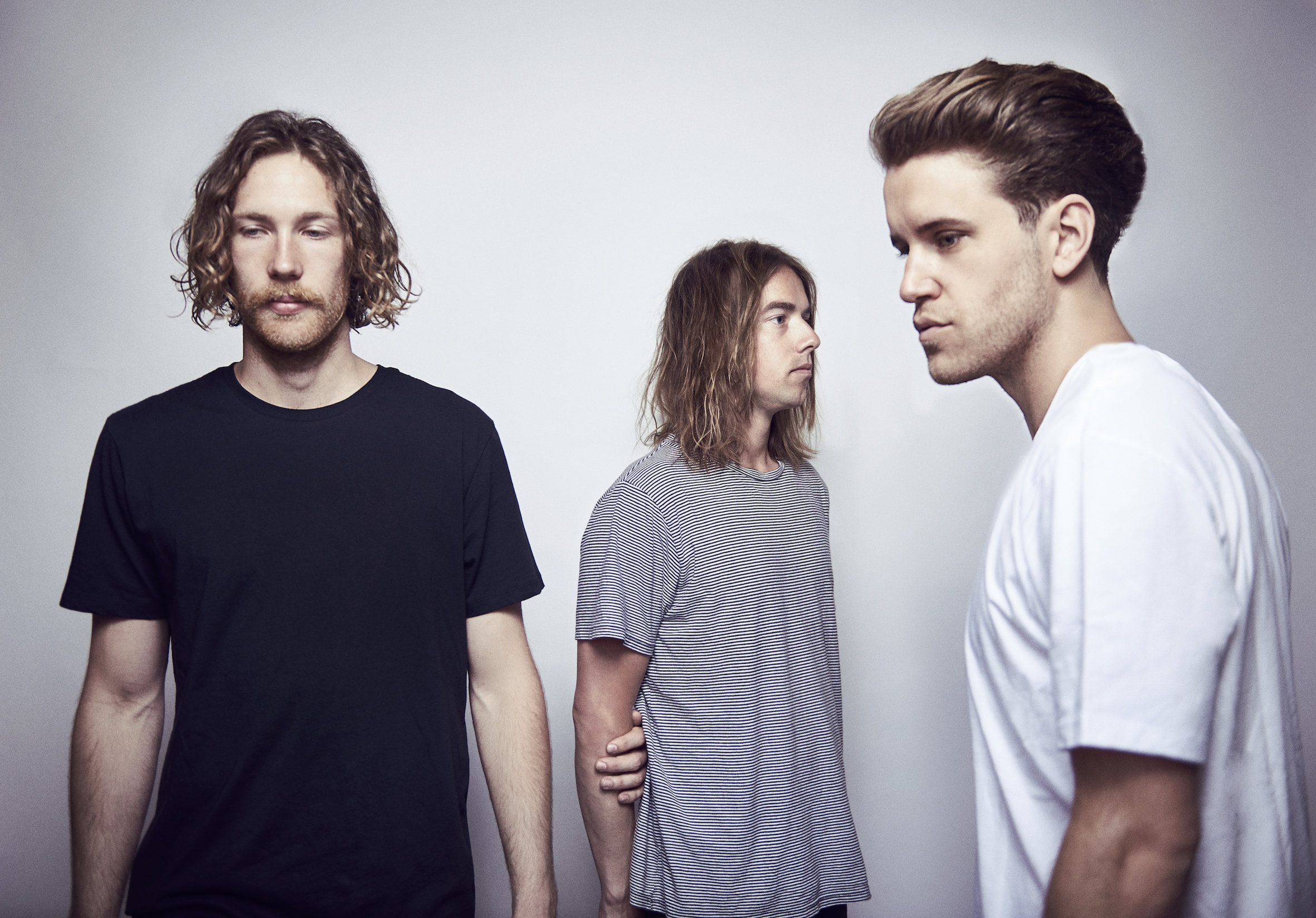 Update 18/01 8.10pm: To cope with the highly unprecedented demand, Crooked Colours have added an additional show in Melbourne and Brisbane. The Croxton round two will go down Saturday 9 April; Brisbane's The Triffid will gain another does of Crooked Colours on Sunday 15 April. No more shows will be added and tickets to all remaining shows are selling fast. Details below.
Original Story: Slowing slaying the world, one continent at a time, thanks to their incredible debut album of last year, 'Vera'. Crooked Colours have announced the final run of world tour dates behind the record—including an Australian stop!
After selling out national shows last August—including festival stops at This That, Split Milk and more—the trio will play four incredible special capital city shows this April. Playing, easily, the biggest venues of their young career, Crooked Colours will adorn audiences at Melbourne's Croxton, Perth's Villa, the enormous, hanger-sized room of the Triffid in Brisbane and, rounding out their Australian tour, at Sydney's infamous Metro Theatre. All shows will be supported by Running Touch.
These run of shows come of the back of 'Vera's most diverse track on the album, the closer titled, Perfect Run. A sleeper hit for some, it easily came to be our favourite ripper from the record—tying it all together and exemplifying this band's ability to create masterful indietronica. Additionally, their tour will also encompass some US and European shows.
Tickets to all Australian shows will hit digital shelves this Thursday at 9am local time. Scope the full list of dates below—you don't want to miss out on these gigs! Tickets can be purchased HERE.
Crooked Colours Live Dates
FRI 7 APR
The Croxton, Melbourne — SOLD OUT
SAT 9 APR
The Croxton, Melbourne
FRI 13 APR
Villa, Perth
SAT 14 APR
The Triffid, Brisbane — SOLD OUT
SUN 15 APR
The Triffid, Brisbane
FRI 20 APR
Metro Theatre, Sydney
TICKETS