Here's Your Download Festival 2019 Lineup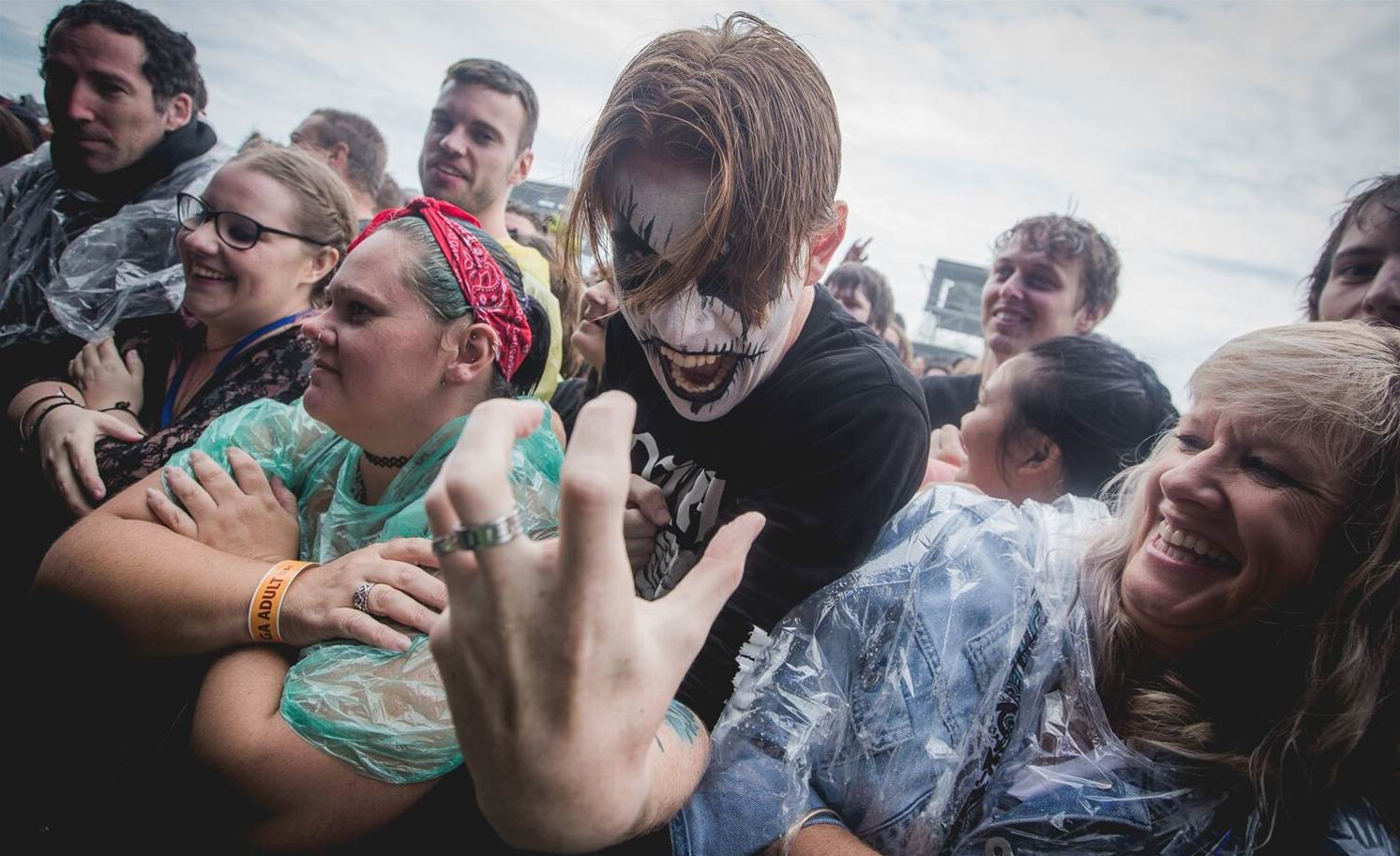 It's confirmed. Download Festival has become Soundwave 2.0. The mammoth lineup for only its second year in the country locks in its legacy as Australia's prime heavy metal and rock festival. Organisers have lifted the lid on the unreal 2019 lineup.
Mammoth internationals such as Ozzy Osbourne, Slayer—who'll be on their final world tour—Judas Priest, Alice in Chains, Rise Against and Ghost lead the unreal lineup. And that's just for starters as one more of the infamous "Big 4" group, Anthrax, is also on the bill. The other two bands, Metallica and Megadeth, are only needed to make the famous reunion a reality.
The Amity Affliction, Frenzal Rhomb, Luca Brasi and High Tension are in charge of the homegrown talent. Not to mention Converge, from Massachusetts, who offer something a little heavier for punters.
Previously in the year, Download Festival confirmed its expansion to Sydney after seeing incredible success in its first year solely in Melbourne. Download Festival is pulled together through the collective power of Live Nation, UNIFIED and Secret Sounds. The festival seems to be a true calling card to heavy metal fans, as UNIFY Gathering came out of the gate with a lacklustre lineup, while Good Things Festival, on the other, offers something a little different for fans.
Tickets go on sale to the general public at 9am Wednesday 26 September HERE.
Download Festival 2019 Lineup Announcement
Ozzy Osbourne
Slayer
Judas Priest
Alice In Chains
Ghost
Rise Against
The Amity Affliction
Anthrax
Halestorm
Behemoth
Me First And The Gimme Gimmes
Code Orange
Andy Black
The Fever 333
War On Women
High Tension
Outright
Ruins
Alien Weaponry
Download Festival 2019
SAT 9 MAR
Parramatta Park, Sydney
MON 11 MAR
Flemington Racecourse, Melbourne