DZ Deathrays Finally Announce Third Studio Album, New Single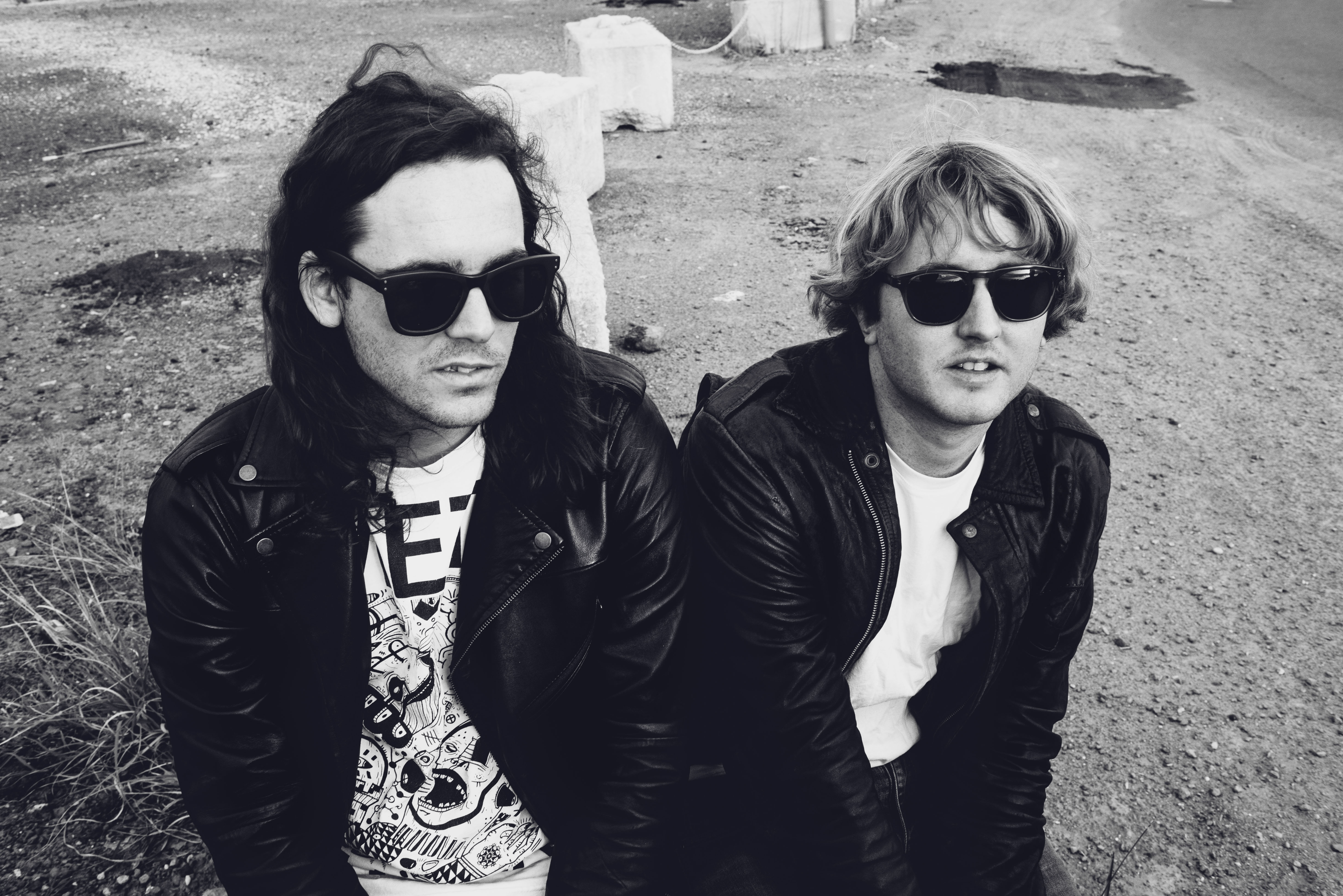 Update 02/11 9.35am: Album art for DZ Deathrays' third studio album, 'Bloody Lovely' has been released along with the full track listing. The most interesting thing to note about the 11-track album is the inclusion of Witchcraft II—a continuation from 'Bloodstreams' hidden track at the end of the album. The duo have has announed a free, walk-ins only show this weekend at Melbourne's Cherry Bar. Details below.
Original Story: DZ Deathrays have been teasing their fans for what feels like years for the release of their highly anticipated third studio album. After a drip feed of singles, the duo have now announced the new album along with another corker of a single.
'Bloody Lovely' is the name of DZ's new record and, at the time of reporting, the only details we have of the release is the album art and a few tracks which fill its track listing. Previous melter, Bad Influence along with Shred For Summer are confirmed to be on the while while singles Pollyanna and Blood on My Leather appear to be have been one-off releases to tie fans over.
The next new single, Total Meltdown is a classic, large singalong bruiser from DZ Deathrays that powers along with their heavy riffs and overbearing guitar tones. DZ Deathrays haven't sounded this rock 'n' roll before—a simple change of pace from 'Black Rat's electronic undercurrent and bass overtones.
For the moment, DZ Deathrays' upcoming shows include the national circuit of Falls Festival and the mammoth support slot for Foo Fighters early next year.
'Shred For Summer'
'Total Meltdown'
'Feeling Good, Feeling Great'
'Like People'
'High'
'Guillotine'
'Bad Influence'
'Over It'
'Back & Forth'
'Afterglow'
'Witchcraft, Pt. II'