Hana & Jessie-Lee Drop New Country Gem "Maryses"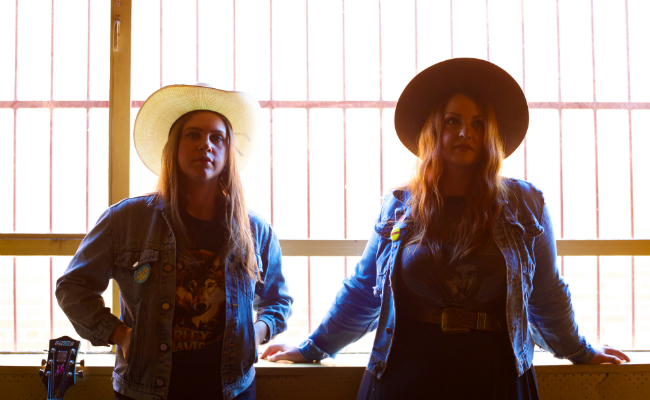 Adelaide alt-country duo Hana & Jessie-Lee have followed up a productive 2016 with their latest toe-tappin' offering, written about a best friend and one of their strongest fans.
Their latest single Maryses is a big dose of Americana that features their band, Hana & Jessie-Lee's Bad Habits, which features double bass, fiddle, drums and key. With an upbeat tempo and wailing fiddle, the track allows Hana to tip her hat and sing with her slight twang while Jessie-Lee boasts her lead guitar, yanking on her strings to embellish the melody and to provide that true tube driven country tremolo from her Gretsch. After a fiddle solo and another chorus, the band slows the tempo to make room for gospel doo-wop feel to end the song.
Maryses was written about Hana's dearest friend Maryse, a country girl from Broken Hill who has been a rock to Hana. It was right after Hana had started writing the song that Maryse was in a near fatal car accident, rolling her car off the freeway and ending up in hospital while on her way to see Hana & Jessie-Lee play in the Barossa Valley.
"I finished writing the song with the chorus ending in "it's not as bad as it seems", because she was more upset about her favourite sunglasses not being retrieved from the wreckage, than the fact that she was completely battered and blue," says Hana Brenecki.
Influenced by Hank Williams, Bonny Rait and the Staple Singers, the South Australian pair made their mark with their debut two-track release early last year. Since then they've appeared alongside American Country legend and Grammy Award winner Jason Isbell at The Silver Raven Festival and landed a nomination for the Best Country Artist in the SA Music Awards.
If you dig their country groove, you can catch Hana & Jessie-Lee on stage launching Maryses at Melbourne's Labour In Vain and Adelaide's Grace Emily Hotel. Listen to the new single and live dates below!
Hana & Jessie-Lee 'Maryses' Single Launch  
SUN 5 FEB
Labour In Vain, Melbourne
SAT 11 FEB
The Grace Emily, Adelaide