Last Dinosaurs Return With 'Dominos'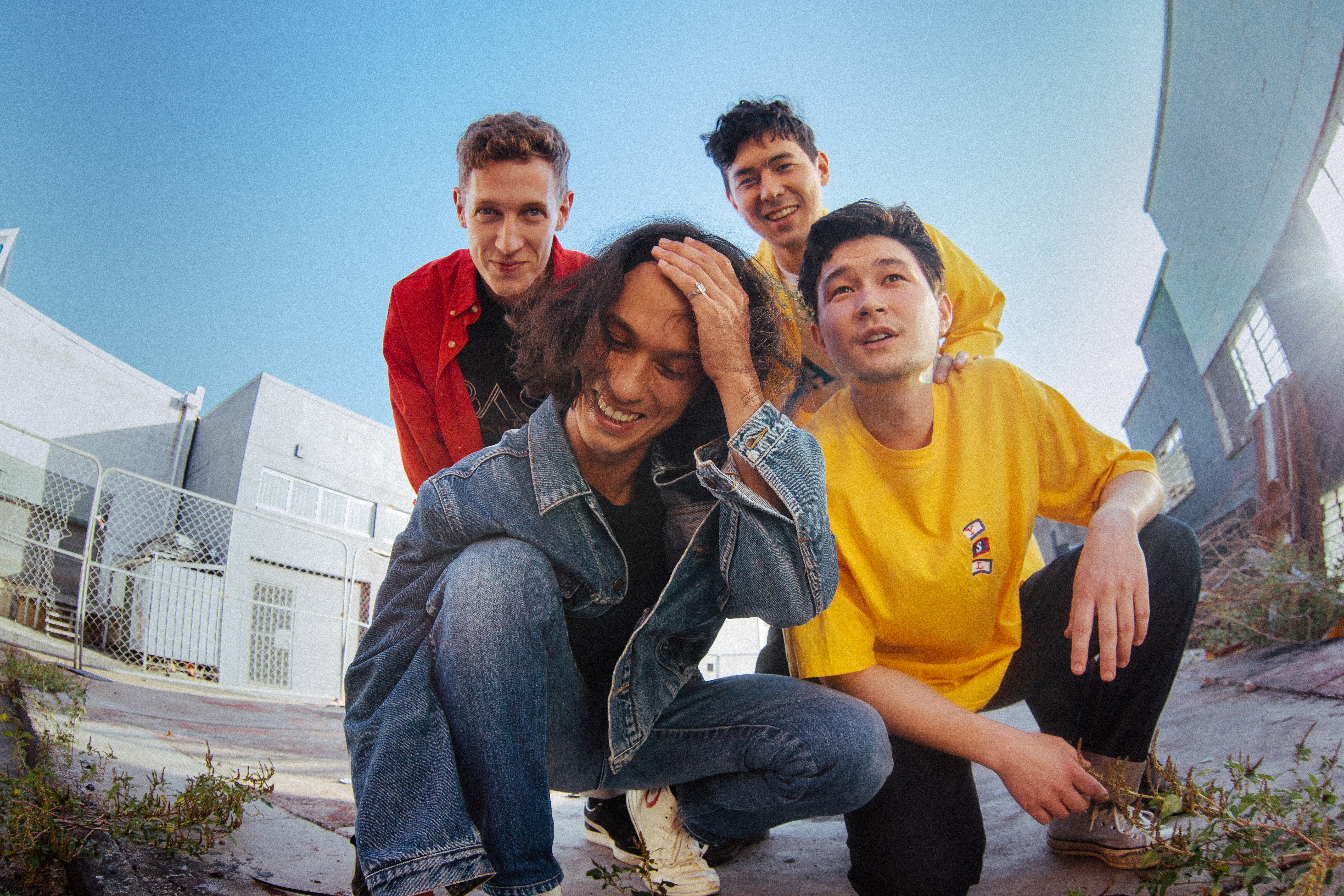 It's certainly been a long time between drinks. But Brisbane's finest, Last Dinosaurs, have released their return single, Dominos. It's a new chapter in the group's incredibly budding career.
A small shift in sonics for the group, Dominos uses drum machines and programming rather than live percussion and hits a heavier focus on Sean Caskey's vocals—employing an ambitious and fruitful Strokes impression on their already brooding and sleek power-pop. The mainstay to Last Dinosaur's music is their metallic and crisp guitar tones. Thankfully, they remain in this new single and sound as sharp as ever.
"Dominos was written when I was going through a difficult year that felt full of anxiety and misadventures. I was reflecting on the concerning lack of control I felt over that time and compared it to the paralysing effects of Vertigo in a situation of frequent mishaps. We've been on a long journey since releasing our last album, and Dominos is just one segment of a huge venn diagram that covers the ups and downs of personal experiences. Ultimately this song was a declaration to make big and difficult changes in order to turn things around for the better," explains Caskey.
The video is certainly an interesting watch, too. Featuring comedian Aaron Grogs, the VCR-inspired, fuzzy dream shows a fantastic aesthetic from the band. You might notice a familiar name of Harry Deadman—aka Daily Holla—as producer on the clip, who's previously worked on Golden Vessel's film clip.
Dominos is the first track we've heard from Last Dinosaurs since 2015's 'Wellness' and, before that, 'In A Million Years' from 2012. Caskey featured on Luke Million's recent EP and joined him onstage in Brisbane to perform said song.
At the time of reporting, there's currently no further news of an accompanying third studio album or any live shows planned. Keep your eyes pinned to AAA Backstage for updates on that front and, in the meantime, stream Dominos below.